Donald Trump Halloween Costume Ideas That Don't Suck (and Make a Point)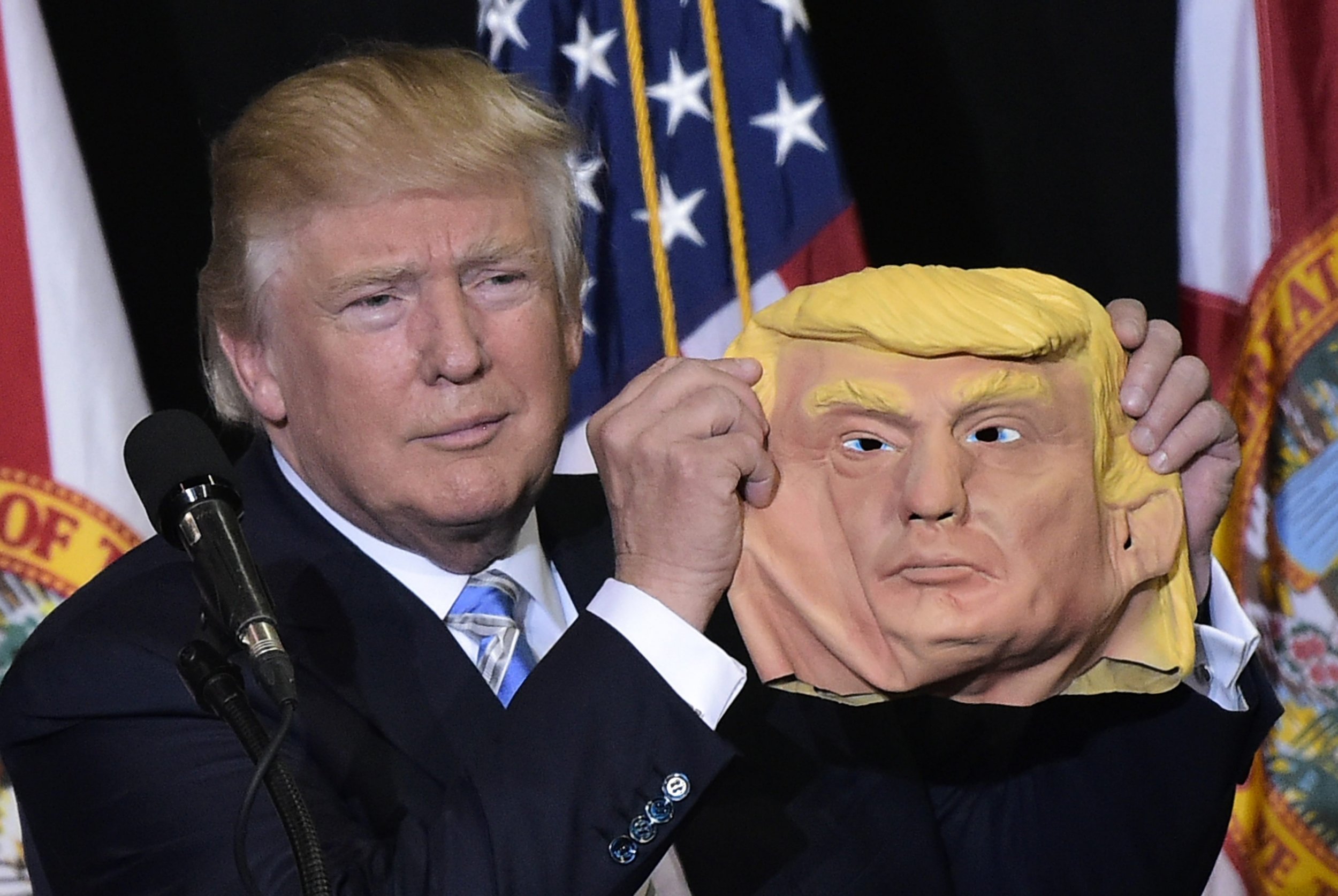 When reality feels like a horror film, Halloween may seem like a non-event. But you shouldn't let the impending nuclear war, party infighting, approaching demise of health care, constant White House firings, expulsion of young immigrants, dangerous tweets and growing support for impeachment get to you on October 31—you should use them as inspiration.
Sure, you could throw together a costume in minutes and spend this Halloween as a witch or a superhero (again). Or you could assemble a President Donald Trump outfit, get creative with your accessories a la Barbie, and be the talk of the party.
C'mon. You can make Halloween great again in three easy steps.
First, get your basics together. You'll need:
• a navy suit
• a white collared shirt
• a red necktie
• an American flag pin
• a Make America Great Again hat (optional)
Next, style yourself. You should:
• use this YouTube tutorial to comb your hair or purchase a blonde Trump wig
• go wild with the bronzer
Finally, complete the look. Decide which version of Trump you want to be. Some options:
• Eclipse Trump. Remember when the president ignored the advice of the entire world and looked directly up at the solar eclipse in August? Just add the eclipse glasses you still have lying around to your Halloween getup. Don't forget to squint when you take them off.
• Hurricane Relief Trump. Simply carry a few rolls of paper towels around with you on Halloween and, whenever you see a crowd, toss them into the air like you're shooting a basketball. After all, that's what the president did in Puerto Rico.
• Moron Trump. Earlier this month, NBC News reported that Secretary of State Rex Tillerson called Trump a "moron" over the summer. Other stories said he called the commander-in-chief a "fucking moron." Either way, Trump made Tillerson apologize on national TV, and either way, you can be Moron Trump by adding a dunce cap to your ensemble on Halloween.
• Two-Scoop Trump. In May, TIME found out that Trump gets two scoops of ice cream with dessert every night while everyone else only receives one. This Halloween, buy or borrow an ice cream cone toy and carry it around all night. Just make sure that, in true Trump fashion, you don't share.
• Golf Fan Trump. Trump, who repeatedly criticized his predecessor Barack Obama for taking time off to golf, has made nearly 70 visits to golf clubs since inauguration. He even went golfing this week with his former rival, Lindsey Graham. Graham tweeted afterward that Trump shot an improbable 73 in the wind and rain. For your costume, walk with a golf club and the swagger of a man who is so feared by his opponents that they're willing to embellish his golf score.
Trick or treat, smell my feet, give me something good to eat. If you don't I don't care, but of the White House you should beware.