Former President Donald Trump must face civil claims attempting to hold him liable for his alleged role in the violent January 6 Capitol protests after a Washington, D.C., district judge ruled on Friday that it was "plausible" he incited the riots.
The case centers around the question of whether the former president should be held responsible for inciting the storming of the Capitol after he told supporters, "If you don't fight like hell, you're not going to have a country anymore." If found culpable, Trump could face financial damages and further legal repercussions.
"After a full deliberation over the parties' positions and the record, the court rules as follows: President Trump's motion to dismiss is denied," the ruling stated. "The president, the Proud Boys, the Oath Keepers, and others 'pursu[ed] the same goal': to disrupt Congress from completing the Electoral College certification on January 6th. That President Trump held this goal is, at least, plausible based on his words and actions."
The ruling specified which of Trump's actions contributed to this decision: "He repeatedly tweeted false claims of election fraud and corruption, contacted state and local officials to overturn election results, and urged the vice president to send Electoral ballots back for recertification"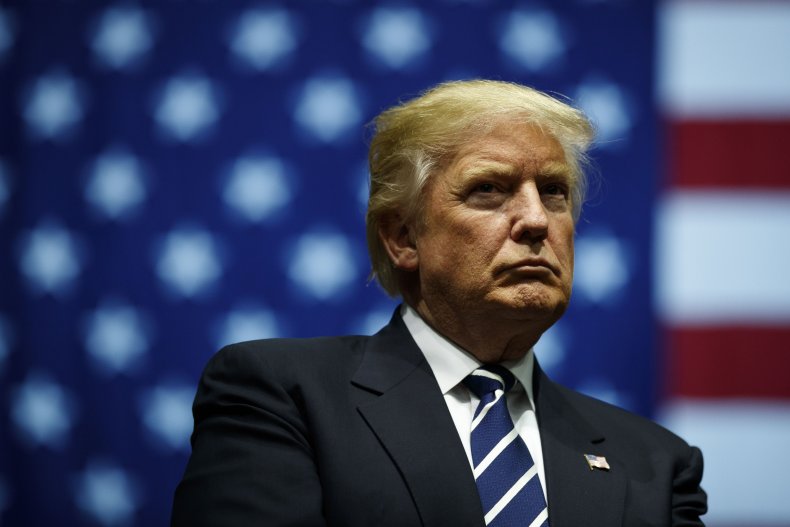 District Court Judge Amit Mehta, who is overseeing the case, granted Donald Trump Jr. and Rudy Giuliani their motions to be dismissed from the case on the grounds that plausibility could not be established that they "conspired to prevent Congress from discharging its duties on January 6th by force, intimidation, or threat."
The Oath Keepers and Enrique Tarrio, leader of the Proud Boys, had their motions to be dismissed from the case denied, like Trump. In its statement, the court contended that Tarrio could have plausibly orchestrated the disruption alongside the Oath Keepers, which led to them remaining in the case.
This suit was originally brought forward by two Democratic U.S. representatives, Bennie Thompson of Mississippi and Eric Swalwell of California, as well as Capitol Police officers James Blassingame and Sidney Hemby. The four argue that they "were physically or emotionally injured" as a result of Trump's and the other defendants' actions.
Trump's team had argued that the former president should have immunity from the suit, stating that the claims should be barred by the judgment in his impeachment case. His team also asserted the "political question doctrine," which contends that a court should not overhear cases that present a "political question."
These claims were rejected in the court's ruling: "President Trump is not absolutely immune from suit…the political question doctrine does not bar the court's review, the Impeachment Judgment Clause does not foreclose the claims against President Trump."
Update 2/18/2022 3:39 p.m. ET: This story has been updated to provide additional details.