Donald Trump Has Gone a Full Week Without Making Public Comments Beyond Twitter
President Donald Trump hasn't publicly spoken for a week, outside of written remarks issued via Twitter. He last spoke publicly on November 5 in a White House press briefing in which he proclaimed that he won the election, made allegations of widespread voter fraud and then retreated without taking any questions from the press.
Though Trump hasn't spoken publicly since then, he did appear for about 10 minutes on Wednesday at the Arlington National Cemetery for a ceremony observing Veterans Day. He made no statements at the time.
In a Thursday interview on the Fox News program Fox & Friends, White House press secretary Kayleigh McEnany didn't say when Trump would speak publicly again and said he was focused on the ongoing COVID-19 epidemic and other issues while his re-election campaign pursues lawsuits related to election ballot counts.
The past six days are the longest Trump has ever gone without publicly speaking, according to FactbaseFeed, a website that maintains a searchable database of Trump's public comments as well as those of other politicians.
However, Trump's Twitter account has remained active. On Thursday, he retweeted attacks against Fox News which he has criticized for calling Arizona in favor of his political rival, President-elect Joe Biden, on Election Night. Biden later won the state by over 11,000 votes.
Trump has also published numerous tweets alleging widespread voter fraud that he claims cost him the election. His re-election campaign has filed numerous lawsuits in swing states alleging fraudulent ballot counts, but none of the lawsuits have substantially swung any state's results in his favor.
Newsweek contacted the White House for comment.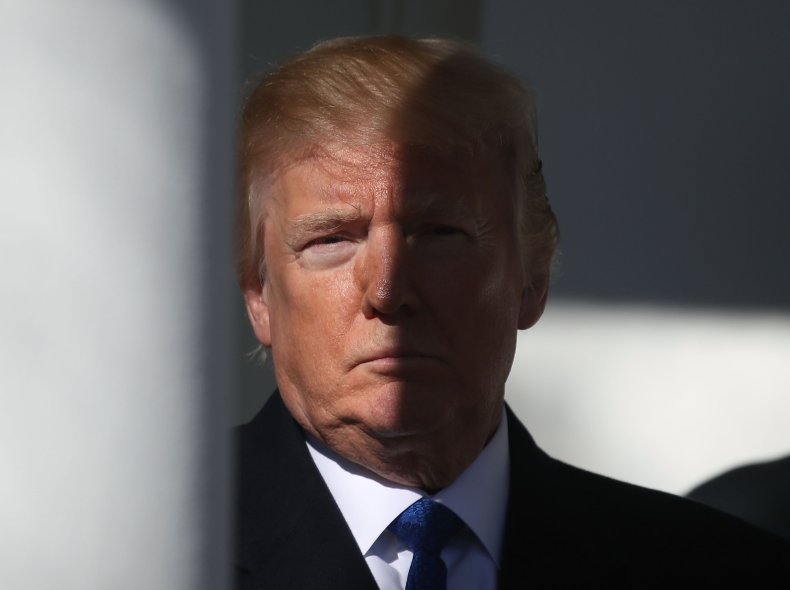 Trump's legal challenges seek resolution before each state certifies its election results in December. Trump and other Republicans have said that when only legal votes are counted, Trump will have won.
On Monday, Attorney General William Barr allowed federal prosecutors to investigate any claims of voter fraud. Democratic congressional leaders criticized his decision as unfounded and corrupt.
On Tuesday night, Ronna McDaniel, Chair of the Republican National Committee (RNC), told FOX News commentator Sean Hannity that she has 234 pages containing 500 sworn affidavits alleging 11,000 incidents of various types of voter fraud.
Early on Tuesday, U.S. Secretary of State Mike Pompeo said that Trump had won a second presidential term despite having no evidence to substantiate his claim. John Bolton, Trump's former National Security Advisor, called Pompeo "delusional."
In a Tuesday press briefing, Republican Maryland Governor Larry Hogan said, "I think most people realize that this election is over," and added that it's time for the country to "move on."
On Thursday, former Republican presidential adviser Karl Rove said there is "no evidence" of systemic fraud in national voting and added that Trump should "do his part to unite the country by leading a peaceful transition and letting grievances go."