Donald Trump 'Has in Many Respects Become a Dictator' By Attempting to 'Block Congress,' Democratic Lawmaker Says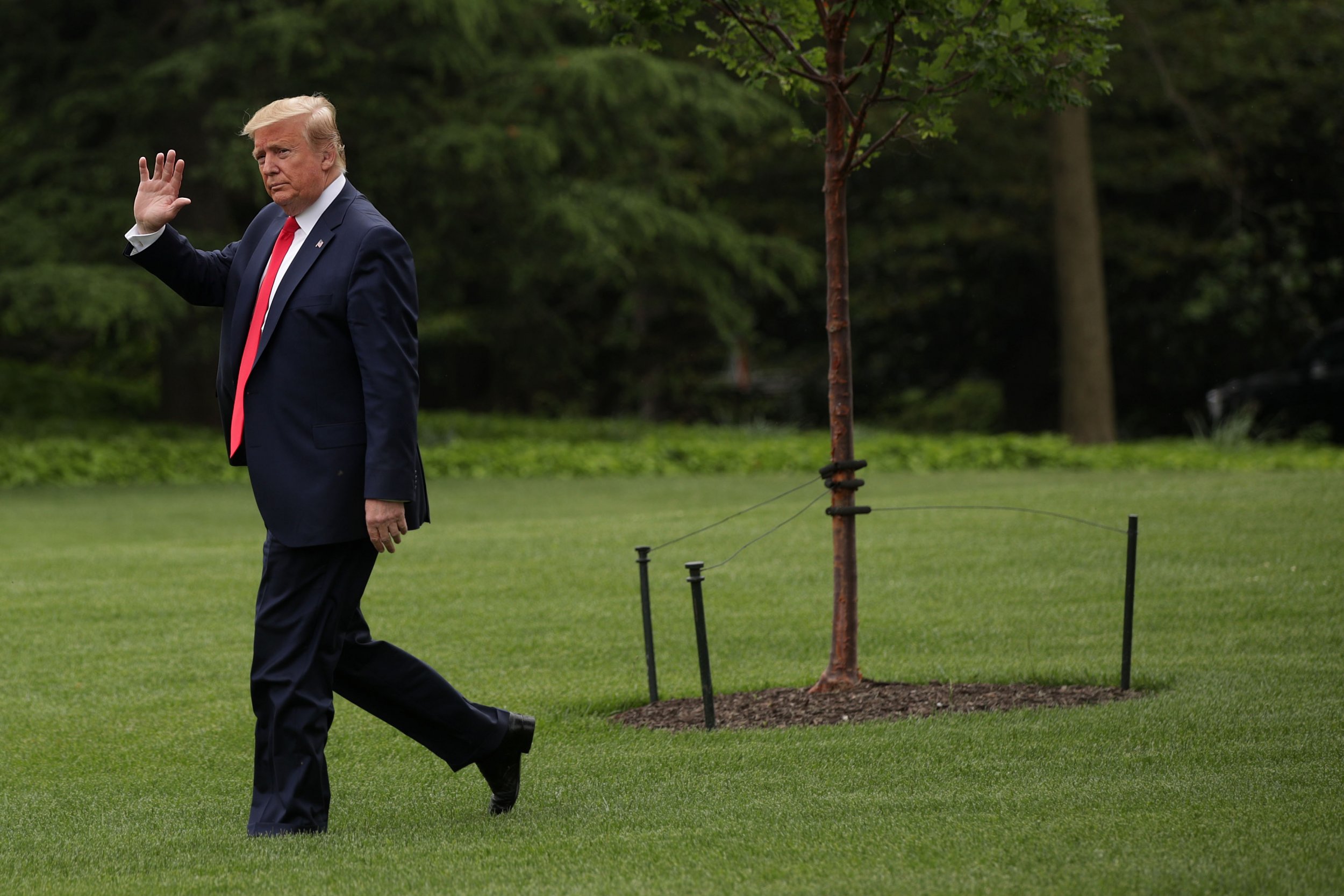 Democratic Rep. Jackie Speier (Calif.) on Wednesday said President Donald Trump "has in many respects become a dictator" by attempting to block Congress from "doing its oversight action."
During Speier's appearance on CNN earlier today, host Brianna Keilar asked the lawmaker about today's vote on "whether or not to hold Attorney General William Barr in contempt for refusing to hand over an unredacted version of the [special counsel Robert] Mueller report."
"What does this really do? Does this really do anything in the end?" Keilar asked the congresswoman.
"This is turning up the heat, there's no question that holding him in contempt will then throw it to the courts and we will have to hope that that will be expedited," Speier said, before noting that "Congress has the right to access the underlying documents of the Mueller report."
"There's no question about that. I cannot imagine a court ruling otherwise," Speier said.
The Democratic congresswoman then accused the president of becoming increasingly authoritarian over his administration's attempts to block Democratic investigations. The Trump administration "are throwing every obstacle in our way because the president has in many respects become a dictator," she said. "He is trying to prevent Congress from doing it's oversight function, and we won't accept that."
Trump claimed executive privilege of the full unredacted version of Mueller's report on Wednesday as House Democrats found Barr in contempt of Congress for refusing to turn over the 448-page document. Barr had requested Trump take action in a personal letter. White House press secretary Sarah Sanders told reporters that "the president has no other option than to make a protective assertion of executive privilege" due to House Judiciary Chairman Jerry Nadler's "blatant abuse of power."
Amid escalating tensions between Democrats and the Trump administration over the former's request for more information on Mueller's Russia report, the House Judiciary Committee voted 24-16 (Democrat-Republican) along party lines in a contempt citation vote, which is now expected to move to the full House.
Speier addressed another avenue of recourse for the party if Barr continued to dismiss Democratic requests for documents, information and interviews. "If necessary, we can do what's called inherent contempt, which means we can call on the sergeant of arms to bring in Mr. Barr and have him appear before the full house and either he testifies or he is fined upwards of…" she said.
"Do you really see that happening?" Keilar asked, "Because we've talked with some legal experts who suggest that is not going to happen."
"Legally we have the power to do that," Speier replied. "We are using the…"
Keiler interrupted again: "Should the House of Representatives do that?"
"I am one of those that believes we are not going to get the that we deserve as a co-equal branch of government until we act a little more aggressively in asserting our authority, which we have, to access these documents," Speier said.
Watch the CNN segment below: