Donald Trump Has A Plan For Afghanistan, Gen. James Mattis Confirms, Will Announce Monday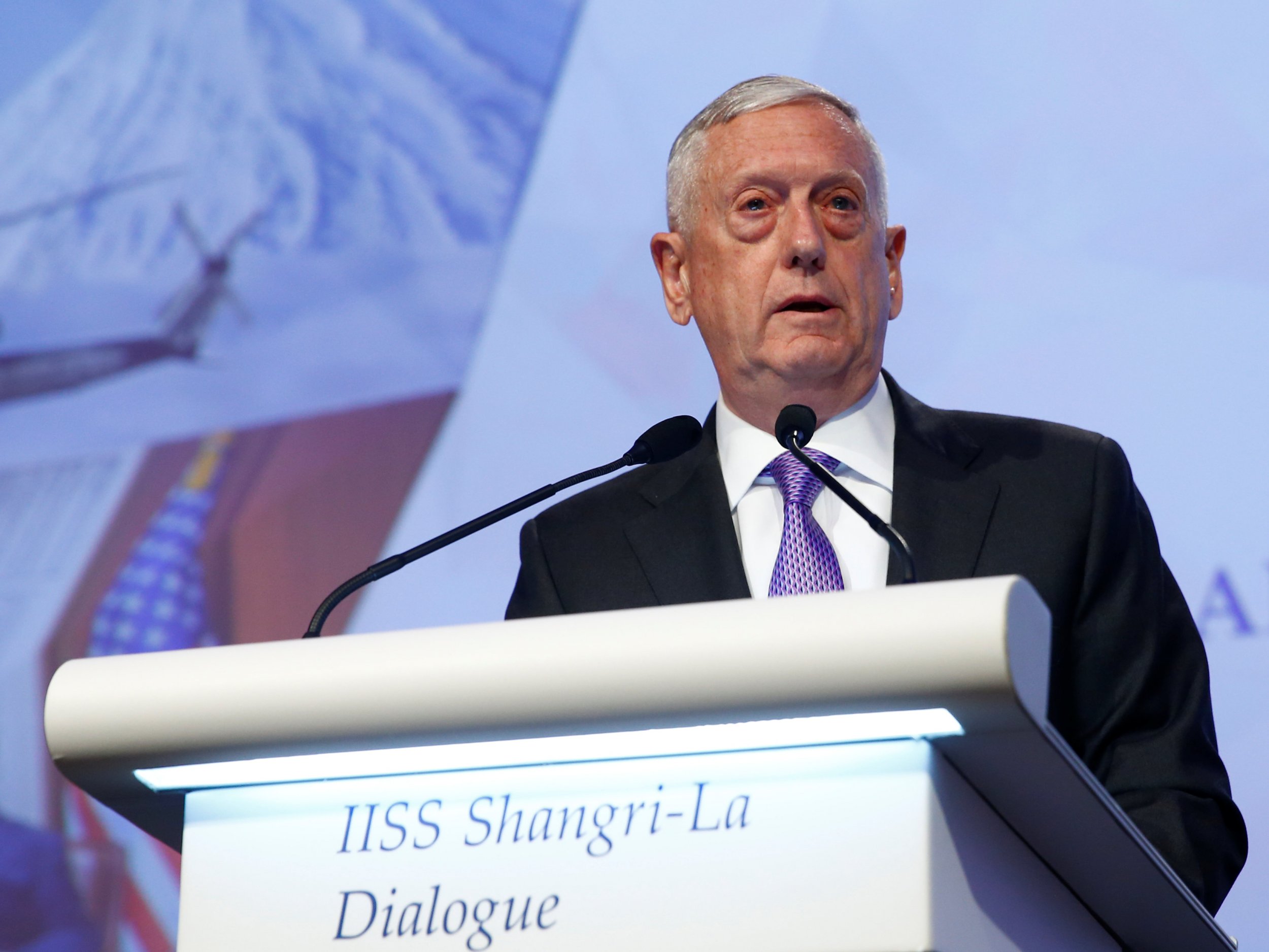 President Donald Trump has decided on the United States' strategy for Afghanistan and will announce it tomorrow in front of troops in Fort Meyer, Arlington, Virginia.
The White House confirmed on Sunday that Trump would travel to Arlington "to provide an update on the path forward for America's engagement in Afghanistan and South Asia," it said in a statement.
The announcement comes following comments made by defense secretary General James Mattis to reporters on Sunday, in which he said the decision about future policy on the country had been made after a "sufficiently rigorous" process that had informed the president's decision.
"I am very comfortable that the strategic process was sufficiently rigorous and did not go in with a pre-set position," Mattis said in comments carried by Reuters.
"The president has made a decision. As he said, he wants to be the one to announce it to the American people," he said. He did not provide further details on the decision Trump had made.
Since taking office in January, President Trump's administration has been conducting a review of the country's strategy on Afghanistan, with Trump himself tweeting on Saturday that a decision on policy had been reached.
"Important day spent at Camp David with our very talented Generals and military leaders. Many decisions made, including on Afghanistan," he wrote.
A U.S. official familiar with the discussion told Reuters that the president's national security aides were backing an influx of up to 5,000 additional troops in the country in a move that some lawmakers have already expressed concerns about.
Speaking on Fox News Sunday, the leading Democrat on the Senate Foreign Relations Committee, Ben Cardin, said, "I don't believe putting more American soldiers in Afghanistan is the answer," and suggested aiding the country in attaining governmental stability instead.
However, with no policy announced as yet, and almost half of Afghan territory currently controlled by insurgents, lawmakers on both sides of Congress will no doubt be eager to receive details of President Trump's strategy for the country going forward.