Video: Student Arrested After Stealing MAGA Donald Trump Hat in Classroom, Striking Teacher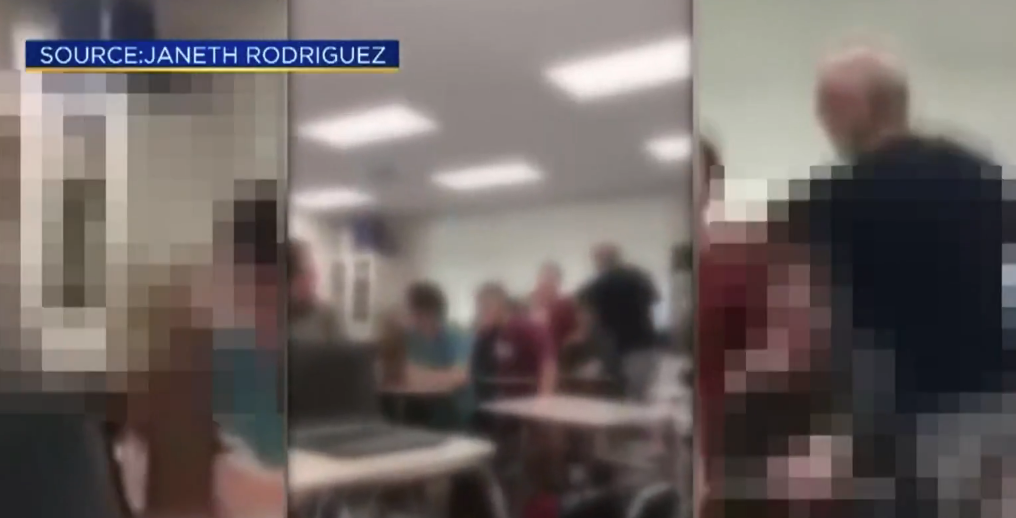 A California high school senior was arrested Monday on battery charges after allegedly stealing a classmate's "hateful" Make America Great Again hat.
Jo-Ann Butler, a 17-year-old Union Mine High School student, was suspended for one week and charged with two counts of battery after stealing the hat before allegedly striking the teacher as they attempted to escort her out of the classroom, KOVR-TV. Butler told the Sacramento news station she grabbed the hat off the male student's head because it's a "racist and hateful symbol."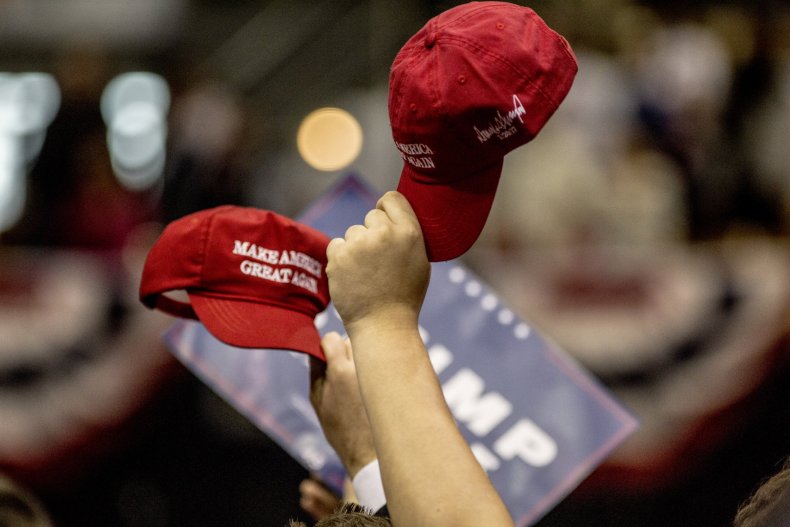 Video recorded inside the classroom by Janeth Rodriguez emerged online showing the altercation. Butler can be seen in a profanity-laden rant over the hat made famous during President Donald Trump's election campaign. Butler told KOVR-TV she became enraged after seeing the hat and created the scene to express her political disagreement.
"Maybe just wake people up in some type of way, because it's not cool the environment our classroom is in," Butler told the news outlet.
Her father, Chris Butler, said the incident "wasn't handled the way I'd like it..."I don't agree with grabbing someone's hat and verbally talking to them in that way. But as far as the issue being brought up, maybe this is something that needs to be brought up."
The dress policy within the El Dorado Union High School District does not restrict students from wearing political symbols. The school issued a statement saying "safety" is their top priority and the El Dorado County District Attorney's office will decide this week whether to file formal charges against Butler.
"…student and staff safety is our highest priority and the UMHS administration will continue to cooperate with the El Dorado County Sheriff's Office as the incident is being investigated."