Donald Trump Helped Spread Fears of Race War in South Africa: 'He's a Ray of Hope,' White Supremacist Says: Report
White South African farmers are preparing for a contentious face-off with their government and are looking to President Donald Trump for inspiration, according to a report released Tuesday.
Last week, South Africa's parliament recommended that the country's constitution be amended to allow the government to expropriate land without compensation if doing so was in the national interest. The move would be directed primarily at white South African farmers who hold about 75 percent of the country's commercial farmland. The current government, led by the African National Congress, has been searching for ways to more equitably distribute land among black and white South Africans.
Meanwhile, the relationship between the South African government and white farmers is deteriorating. According to aCNN report released Tuesday, white South African farmers feel targeted by the government and are preparing for a race war. The report indicated that many white supremacists in the country viewed Trump as an ally.
"We saw a ray of hope. Maybe there are people out there who know and care and have power and influence. Only time will tell how much is smoke and mirrors—shadows and dust," one South African member of the group Suidlanders told CNNabout Trump's August tweet in support of white South African farmers. The Suidlanders are a group of right-wing white supremacists who claim to have around 130,000 members and aim to portray white South Africans as victims.
Trump had become aware of the South African land issue after Fox News's Tucker Carlson did a segment on it over the summer.
After watching the program, Trump tweeted: "I have asked Secretary of State @SecPompeo to closely study the South Africa land and farm seizures and expropriations and the large scale killing of farmers. "South African Government is now seizing land from white farmers." @TuckerCarlson @FoxNews."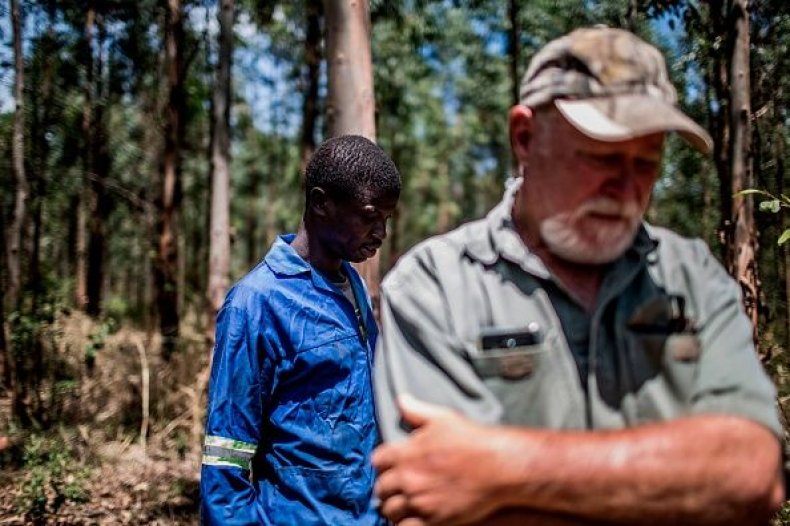 The issue of white South African farmers has become a talking point among white supremacists around the world, many of whom claim that white people in South Africa are under attack. While attacks against white South African farmers have taken place over the years, some data suggest that the attacks are currently at a historic low. Nevertheless, white supremacists across the globe, including in Australia and North America, have taken up their cause.
White South Africans make up around 9 percent of the country's population but hold a disproportionate amount of wealth due to the country's long legacy of apartheid.