Donald Trump and Hillary Clinton's Second Presidential Debate: What You Need to Know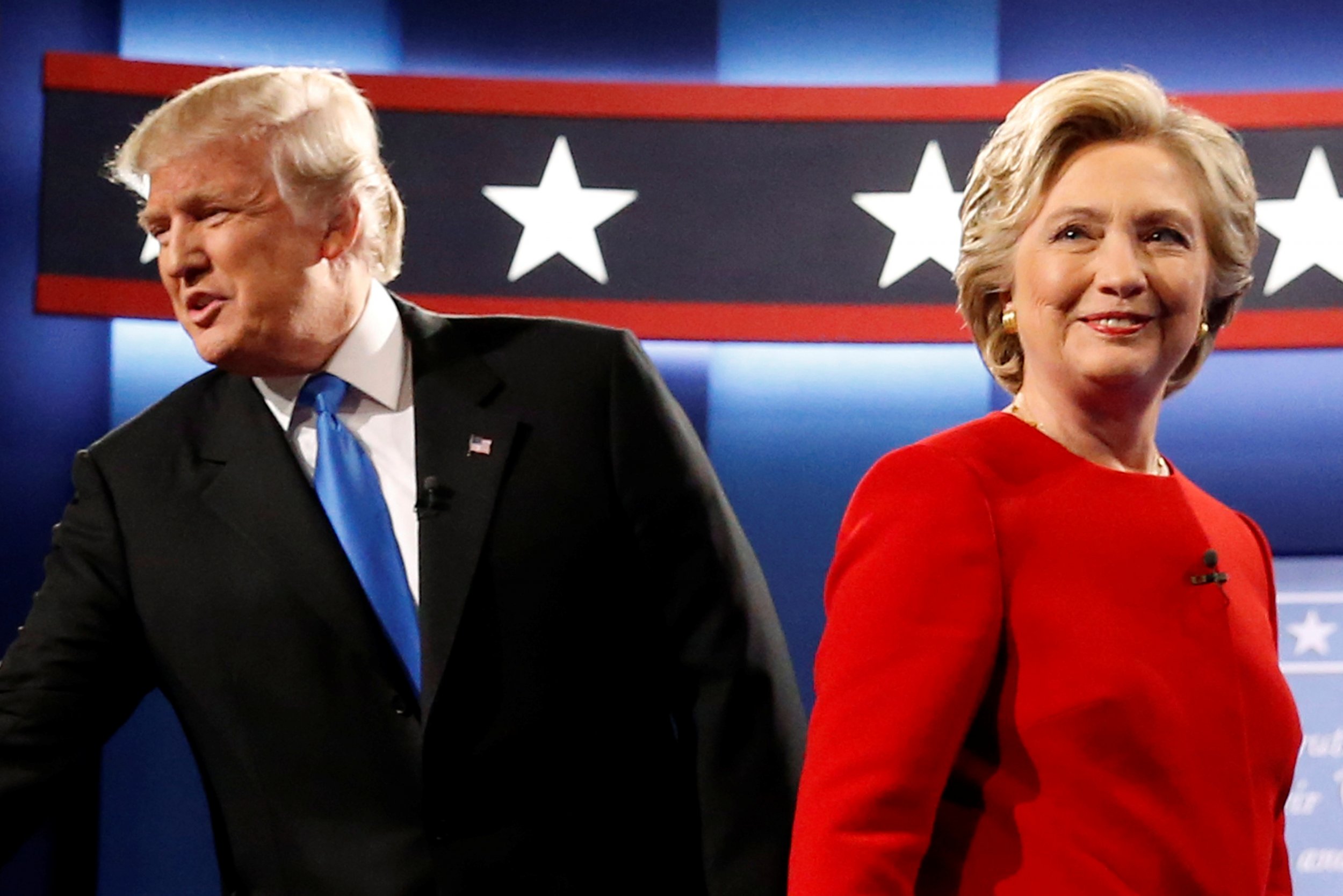 Less than a month before Election Day, presidential candidates Donald Trump and Hillary Clinton will face off in their second 90-minute debate of the election season on Sunday night in St. Louis.
ABC News's Martha Raddatz, co-anchor of This Week, andCNN's Anderson Cooper, primary anchor of his own show, will co-host the debate at Washington University. The town-hall-style format will allow audience members to directly ask the candidates half of the questions. The moderators will pose the other questions, based on topics of public interest, as reflected in social media and other sources.
The Gallup Organization chose uncommitted voters to participate in the town meeting. Both Trump and Clinton will have two minutes to respond to each question. And there will be another minute for Raddatz or Cooper to facilitate further discussion. Other Americans can submit and vote on questions by visiting PresidentialOpenQuestions.com.
C-Span and all major TV networks and cable news channels will live-broadcast the forum, with the exception of NBC. The match-up is scheduled to start 30 minutes after the Green Bay Packers and the New York Giants kick off at Lambeau Field in Wisconsin, which NBC will broadcast. The networks, Twitter and YouTube will offer a free live stream on their websites. Social media users can follow along using the hashtags #debates or #debates 2016.
Sunday's forum is the second of three presidential debates this election season. Each event runs from 9 to 10:30 p.m. Eastern time without commercial breaks. The debate will mark the fifth time since 1992 that Washington University has hosted such an event.
Trump and Clinton's first head-to-head meeting attracted an audience of about 84 million viewers on September 26. That beat the long-standing previous record, about 81 million, for the 1980 presidential debate between President Jimmy Carter and California Governor Ronald Reagan.
The candidates' running mates, Democrat Tim Kaine and Republican Mike Pence, participated in their first and only debate on October 4 in Farmville, Virginia. In the almost two weeks since Trump and Clinton first debated, national and individual state poll numbers have tipped in favor of the former secretary of state. She is aiming for a repeat performance this weekend, while Trump hopes to turn things around.
Both presidential hopefuls spent Friday off the campaign trail to focus on their debate preparation, but it was anything but a quiet day for Trump. Audio tapes emerged from 2005 in which Trump brags to "Access Hollywood's" Billy Bush about his ability to "do anything" to women, given his star power. The tapes show Trump appearing to condone the sexual harassment and assault of women, prompting withering criticism from across the political spectrum and calls to withdraw from the race. Trump has apologized but otherwise said he'll "never withdraw" from the race.
Americans widely criticized Trump for seeming unprepared for the first debate (the candidate has blamed the audio equipment at Hofstra University). On Thursday, he practiced with the debate format in a town-hall-style campaign event in New Hampshire. Howie Carr, a conservative radio host, moderated the Granite State event...and questions were screened in advance.
Meanwhile, the effects of Hurricane Matthew, one of the fiercest storms in nearly a decade, could shift attention from the debate. Before the weekend, about 1.5 million Americans were forced to leave their homes and flee to safer ground, as President Barack Obama issued emergency declarations for Florida, Georgia and South Carolina.
Neither third-party candidate, the Libertarian Party's Gary Johnson or the Green Party's Jill Stein, reached the 15 percent average polling requirement set by the Commission on Presidential Debates to qualify for a spot onstage.
Fox News's Chris Wallace will moderate the third and final presidential debate, on October 19 at the University of Nevada in Las Vegas. The election will take place on November 8.