Secret Service Paying Donald Trump, Hillary Clinton Campaign: Report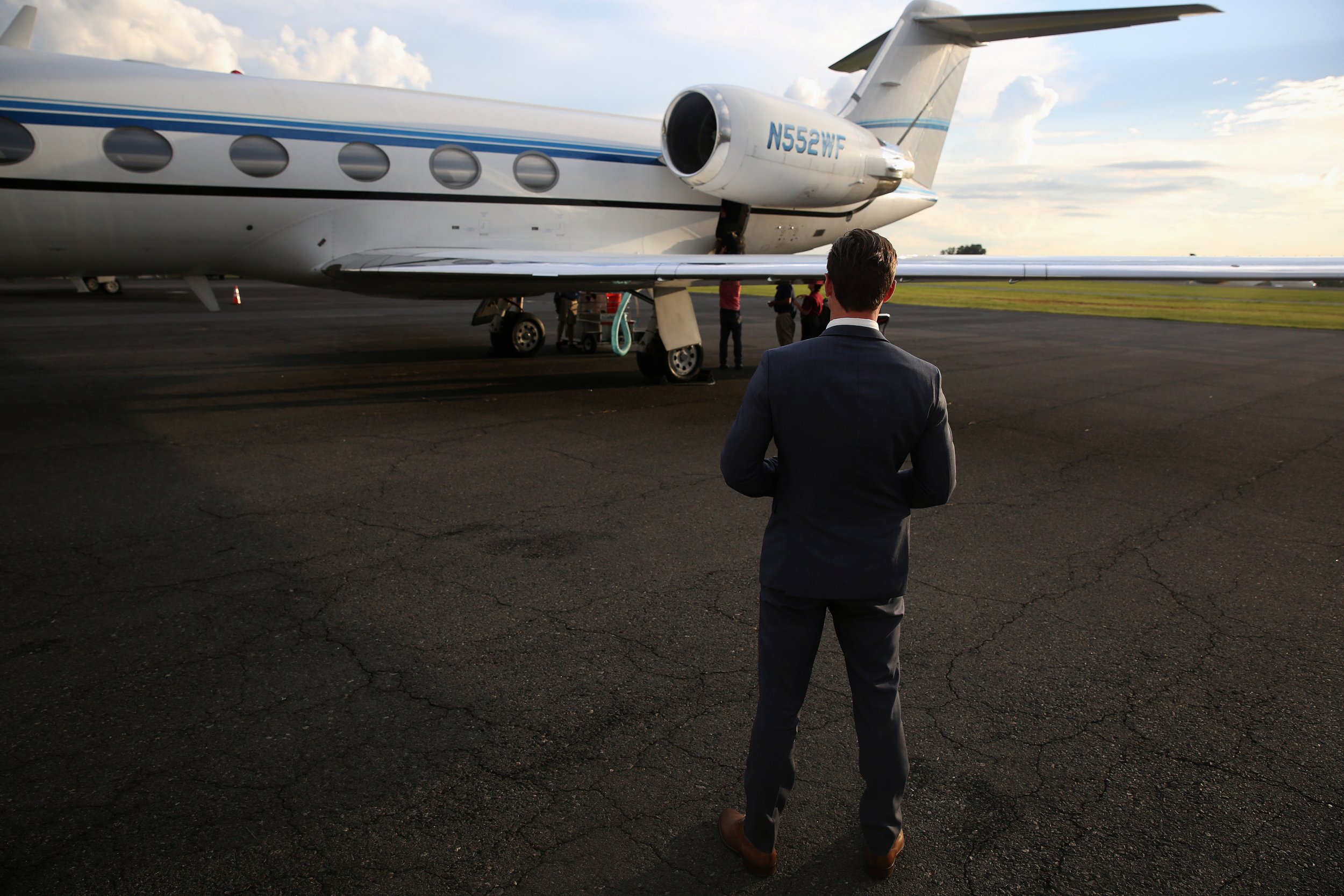 The U.S. Secret Service has reimbursed both Donald Trump and the Hillary Clinton campaign throughout the 2016 election cycle for the cost of traveling with the presidential candidates, according to Federal Election Commission records reviewed by Politico.
Such payouts are typical, but Trump's case is different because his airplane is owned and operated by one of his companies. Essentially, the federal government is paying the real estate mogul to guard himself.
The Secret Service has paid $2.6 million to the Clinton campaign and about $1.6 million to Trump, according to Politico, noting that the agency's standard practice is to reimburse presidential campaigns to cover the cost of flying its staff with the candidates. In addition to protecting presidents, Secret Service agents guard other federal officials and candidates running for the White House.
"Everything was done in accordance with FEC guidelines and regulations. Please direct further questions to USSS," Trump campaign spokeswoman Hope Hicks told Politico.
Meanwhile, the Clinton camp mostly has been chartering planes from a company called Executive Fliteways, according to Politico. The Clinton family has no ownership interest in the company.
Trump is also facing an investigation into his charitable nonprofit by New York Attorney General Eric Schneiderman, who said he wants to ensure the Trump Foundation is complying with the laws governing charities in New York. Schneiderman's inquiry comes as Trump has questioned Clinton's philanthropic foundation, which her husband founded after he left the White House in 2001. Clinton stepped down from its board after she launched her presidential campaign in April 2015.