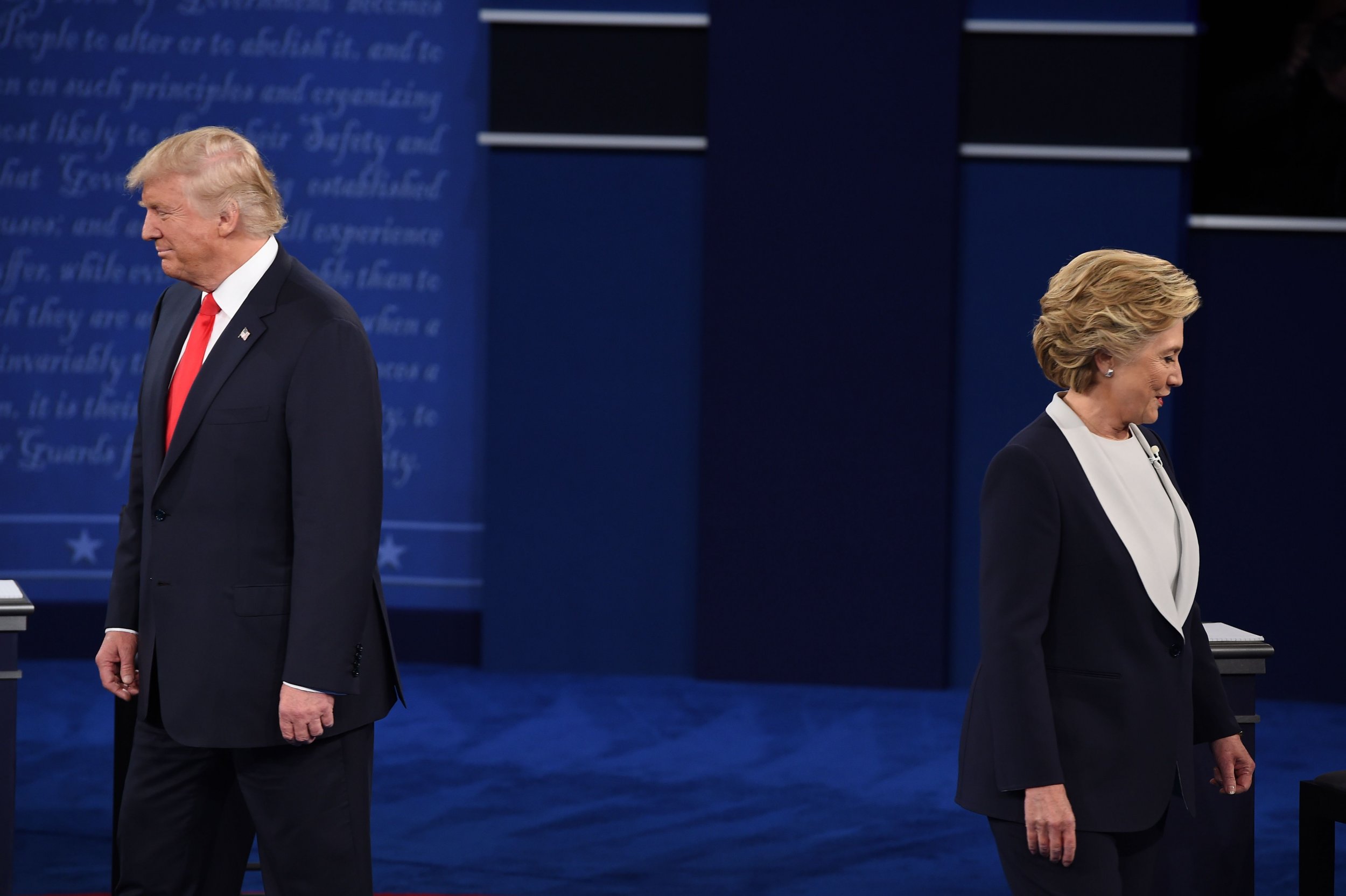 Donald Trump and Hillary Clinton came to blows in a second televised election debate on Sunday night, with Trump claiming he would have Hillary jailed if he was elected, and Clinton raising the tape leaked Friday in which Trump could be heard condoning sexual assault.
As ever, the night was watched by millions of Americans. But with citizens around the world increasingly fixated on the contest, here's how Europe reacted.
Many Brits are particularly fascinated by the role Nigel Farage, the leading Brexit campaigner and UKIP leader, is playing in the contest. Farage had already stumped for Trump earlier in the contest, and on Sunday was present in the "spin room" talking to reporters.
Here he is telling BuzzFeed's Ben Smith why Donald Trump is like a gorilla:
The UKIP leader hadn't decided on Clinton's spirit animal, though suggested Trump dominated the debate.
Former Swedish Prime Minister Carl Bildt was glad he didn't watch the debate:
But he'd already come out strongly against Trump when the leaked tape emerged:
In France, commentators are noting that aside from the far-right Marine le Pen, who has long been a Trump fan, presidential candidate for the French Republicans Nicolas Sarkozy has been stealing some of Trump's rhetoric about Islam and globalization:
Sarkozy is casting himself as a battler against the "Paris elite," seeking to stop the "downgrading" of France internationally by putting the country and its people first. Sound familiar?
This Polish YouTuber also had a local parallel, comparing Trump to the country's nationalist president Andrzej Duda in a tweet that translates as: "2015—Duda President. 2016—Trump President. 2019—I hope that my district will win the Hunger Games."
And, while he may have left his native Austria some time ago, Arnold Schwarzenegger, former Republican governor of California, seems to be doing his best to terminate Trump's candidacy: