President Donald Trump spent much of Thursday morning slamming his former lawyer Michael Cohen, who pleaded guilty to lying to Congress during the investigation into Russia's involvement in the 2016 election.
A reporter made a good point in response to these insults, asking Trump: "If Cohen is such a bum, why did you hire him and have him on your payroll for 12 years and have him do so much of your dirty work?"
Trump responded: "Because a long time ago, he did me a favor. A long time ago he did me a favor."
It's unclear what exactly that favor entailed. But back in back in April Business Insider reported that Cohen first entered the Trump orbit in the early 2000s when he stepped in to help the then-real-estate-magnate deal with a dispute with residents.
"So Trump said, 'Who is this guy? My lawyers that I give thousands of dollars to couldn't do it. I'd like to meet him,'" Dr. Morton Levine, Cohen's uncle, told BI at the time.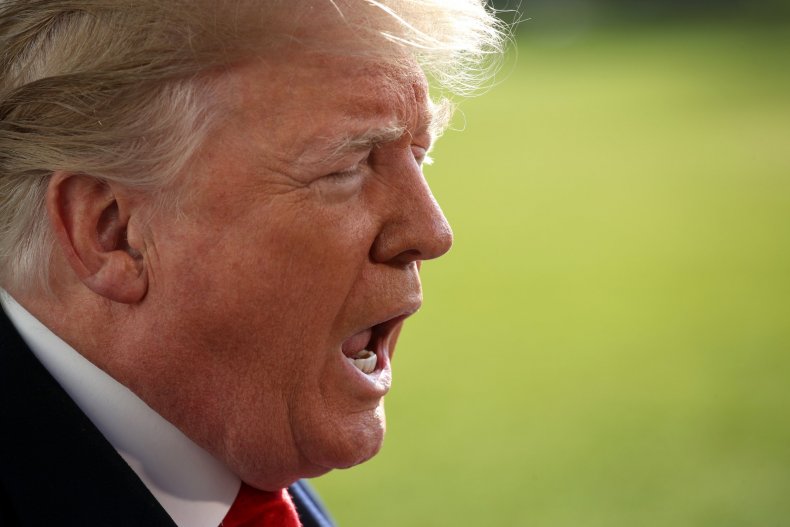 On Thursday, however, the now-president wasn't exactly enthused about Cohen, who is cooperating with special counsel Robert Mueller.
"[Cohen is] a weak person," Trump told reporters. "And by being weak—unlike other people that you watch—he's a weak person, and what he's trying to do is get a reduced sentence. So he is lying about a project everybody knew about."
Cohen on Thursday admitted that he lied about the timeline regarding a potential Trump project in Moscow, saying negotiations carried into the summer of 2016.
Trump, for his part, said he did nothing wrong even if he did take part in discussion about the planned Moscow project.
"When I run for president, that doesn't mean I'm not allowed to do business. I was doing a lot of different things when I was running," Trump said to reporters. "After I won, obviously, I don't do business... there would be nothing wrong if I did do it, I was running my business while I was campaigning. There was a good chance I wouldn't have won in which case I would have gotten back into the business and why should I lose lots of opportunities?"