Donald Trump Hits the Links After Calling for 'Action' on the Wall
President Donald Trump returned to his West Palm Beach golf course on Friday, but not before taking to Twitter to demand "action" in getting his long-promised southern border wall built.
"Republicans and Democrats MUST come together, finally, with a major Border Security package, which will include funding for the Wall," Trump said.
"After 40 years of talk, it is finally time for action," he continued. "Fix the Border, for once and for all, NOW!"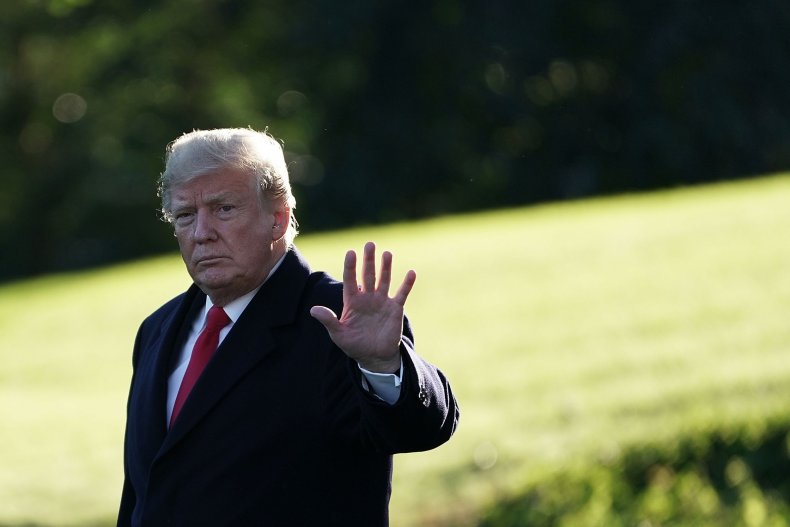 The president had been spending the Thanksgiving break with his family at his Mar-a-Lago estate in Palm Beach, Florida. But his thoughts appear to have remained on the border wall, with the U.S. leader ramping up his rhetoric–and policy–around the U.S.-Mexico border once again.
On Thursday, the president threatened to close the border completely, including halting trade with Mexico, if Mexican authorities failed to secure their end of the border as thousands of migrants in border town Tijuana prepare to make asylum claims at the U.S. border.
The U.S. leader also gave thousands of military troops deployed to the southern border in anticipation of the migrants' arrivals, permission to use lethal force "if they have to."
Speaking with military members and reporters at Mar-a-Lago on Thursday, the U.S. leader said that if troops "have to, they're going to use lethal force. I've given the OK."
"I hope they don't have to," the president quickly added.
Meanwhile, Tijuana Mayor Juan Manuel Gastélum has declared the situation in the border town a "humanitarian crisis," calling on the international community, including groups like the United Nations, to step in.
In a press conference on Thursday, the Tijuana mayor accused the Mexican federal government of not doing enough to help the border town address the needs of the roughly 5,000 Central American migrants who have shown up there to claim asylum at the San Ysidro port of entry.
"Tijuana faces a humanitarian crisis due to a lack of support from the federal government," a post translated from Spanish from the Tijuana mayor's official Facebook page states, asserting that the town needs "humanitarian assistance."
The mayor claimed that that the situation in the border town has so far been costing Tijuana more $26,970 a day. He said he would not "compromise the city's public services" in order to support migrants taking shelter in the town.
Trump has previously shrugged off concerns from Gastélum that Tijuana is unequipped to handle the influx of migrants arriving in the border town by asserting that the U.S. is "likewise" unable to contend with the "invasion" of asylum seekers making their way to the border.