Donald Trump Honored as a Dog for 2018 Chinese New Year Celebration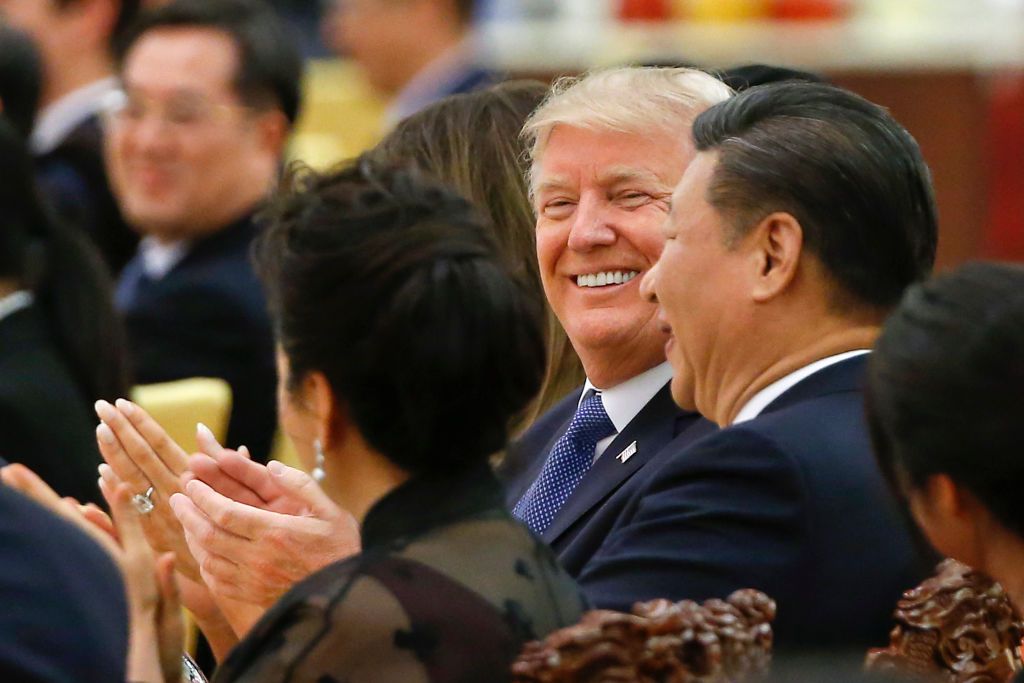 President Donald Trump will be represented during the 2018 Chinese New Year as a giant dog statue that shares his recognizable hairdo with a stern expression and an index finger pointed toward the sky.
The presidential canine signals the country's celebration of "The Year of the Dog" that will begin on February 16, 2018. The Chinese New Year, also called the Lunar New Year, is celebrated based on the lunar-solar Chinese calendar and its corresponding zodiac animal. As the country ushers out 2017 as the Year of the Rooster, people are readying to welcome 2018 the Year of the Dog — which is also the Chinese zodiac sign of Trump.
The depiction of Trump involves furrowed golden eyebrows and golden hair flipped upward near the front. The dog's index finger is pointed in the air, similarly modeling the president's well-recognized pose during debates. The collar around the dog's neck is red — similar to Trump's many ties. The statue is surrounded by white Christmas trees decorated with hot pink ornaments and artificial snow.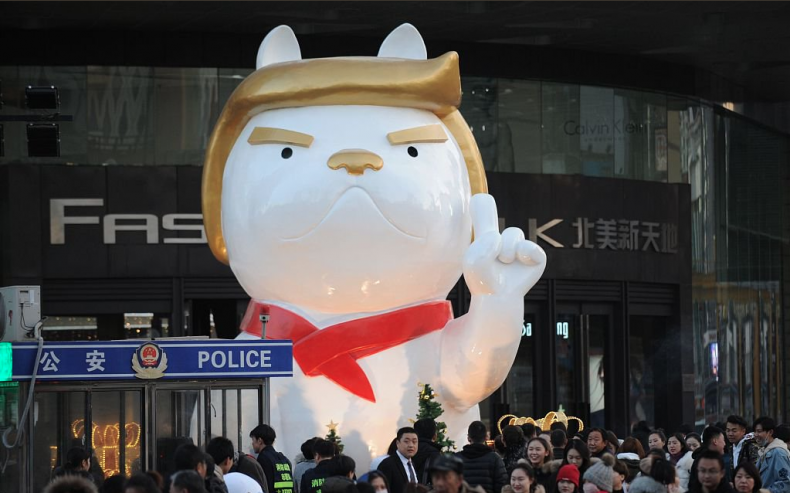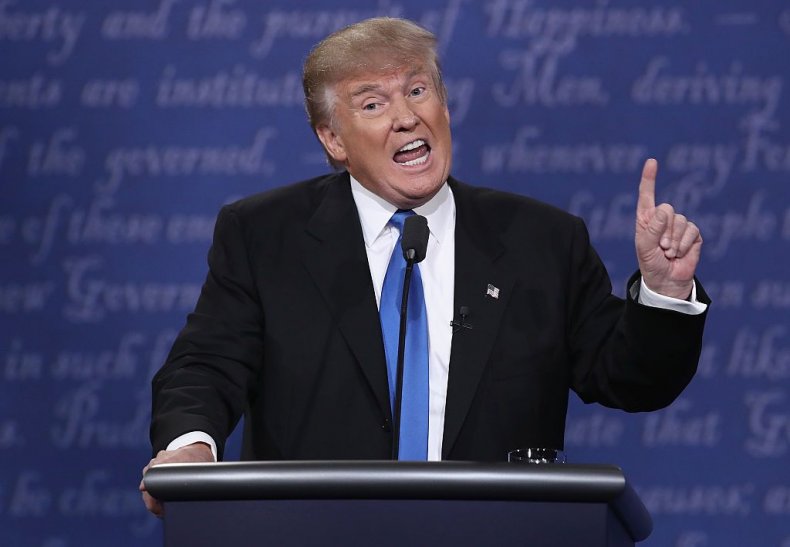 China Plus News posted images of the dog statue — which is on display within a shopping mall in the city of Taiyuan, Shanxi province of northern China — on Twitter. During the 2016 Chinese New Year, Trump was illustrated as a 32-foot-tall rooster, which shared the dog's golden hair and pointed index finger. The 2016 statue became iconic ahead of Trump's inauguration with small replica roosters being spread throughout China as gifts, according to The South China Morning Post.
While other presidents, including President Barack Obama and President George W. Bush, have sent well-wishes to China for their celebration of The Lunar New Year, they were not widely depicted as zodiac animals. If the tradition of transforming Trump into a zodiac cartoon continues, Trump would be depicted as a pig in 2019 and a rat in 2020.
This Chinese New Year could be particularly noteworthy for the commander-in-chief, who was born in the Year of the Dog. Trump was born in 1946, a year that some Chinese astrologists associate with being intelligent, hardworking and sincere. The celebration of one's birth sign supposedly signals a year of especially good fortune. Trump shares his birth year and Chinese zodiac sign with former Presidents George W. Bush and Bill Clinton.
Trump's granddaughter, Arabella Kushner, celebrated the 2016 Lunar New Year with a viral video of her singing "Happy New Year" with a Chinese marionette. Trump has shown-off her Mandarin-speaking skills to the delight of President Xi Jinping and the Chinese people who see it as the Trump family acknowledging China's achievements and its potential.