Trump Suggests Hillary Clinton's Former Top Aide Huma Abedin Should Be Jailed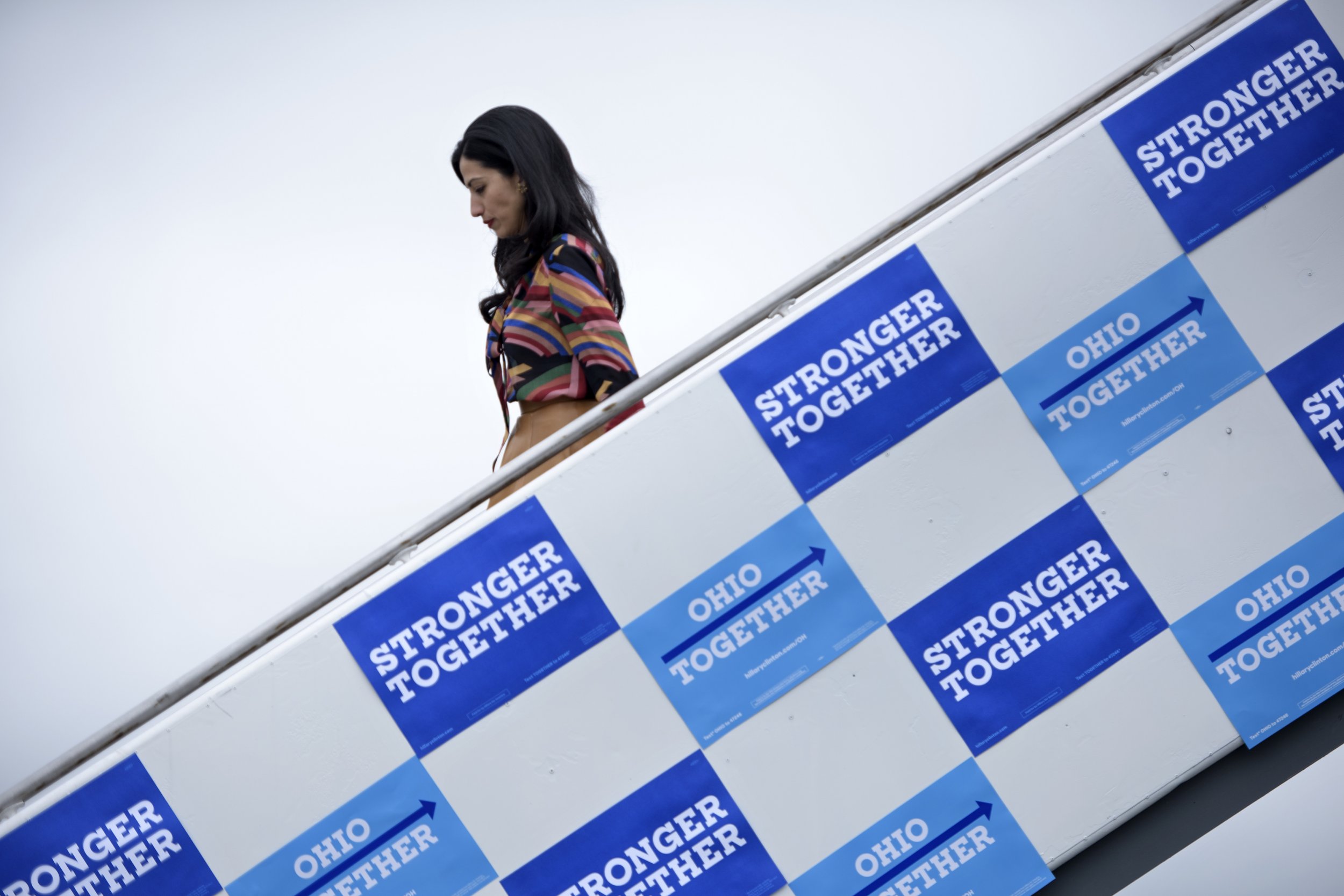 President Donald Trump seems to be calling for the jailing of Huma Abedin, one of Hillary Clinton's closest aides, for allegedly mishandling classified information.
"Crooked Hillary Clinton's top aid, Huma Abedin, has been accused of disregarding basic security protocols. She put Classified Passwords into the hands of foreign agents. Remember sailors pictures on submarine? Jail! Deep State Justice Dept must finally act? Also on Comey & others," Trump tweeted on Tuesday morning.
Trump's tweet came just days after the State Department released a trove of work-related emails from Abedin that were found on the laptop of her husband, former congressman Anthony Weiner. The laptop was seized by the FBI in late October 2016 in relation to a case involving Weiner's sexting of a teen girl, but it ended up entangling Clinton and Abedin in the presidential race's final days.
Trump's mention of "sailors pictures on submarine" refers to the 2016 jailing of a Navy sailor who took photos of classified spaces in a nuclear attack submarine. The sailor was sentenced to a year in prison.
On Monday, The Daily Caller reported that Abedin forwarded State Department emails to her personal Yahoo email account before Yahoo's systems were hacked, a breach that Yahoo said affected all 3 billion of its users. The emails forwarded, according to the report, included official passwords to government systems. It remains unknown who was behind the 2013 breach.
Weiner is serving a 21-month prison sentence after his conviction for sending illicit text messages to a 15-year-old girl.
An FBI report released in 2016 following the original seizure of Weiner's laptop confirmed that Abedin used her personal account while working with Clinton when Clinton was secretary of state. The report said Abedin "would use these accounts if her [Department of State] account was down or if she needed to print an email or document. Abedin further explained that it was difficult to print from the DoS system so she routinely forwarded emails to her non-DoS accounts so she could more easily print."
Abedin is a longtime Trump target, and he attacked her for being a "security risk" during the 2016 campaign.
"It came out that Huma Abedin knows all about Hillary's private illegal emails. Huma's PR husband, Anthony Weiner, will tell the world," Trump tweeted in August 2015, before he won the GOP nomination and Clinton became the Democratic nominee.
"Huma Abedin, the top aide to Hillary Clinton and the wife of perv sleazebag Anthony Wiener, was a major security risk as a collector of info," Trump added in a separate tweet that same month.