Inside Donald Trump's Image Makeover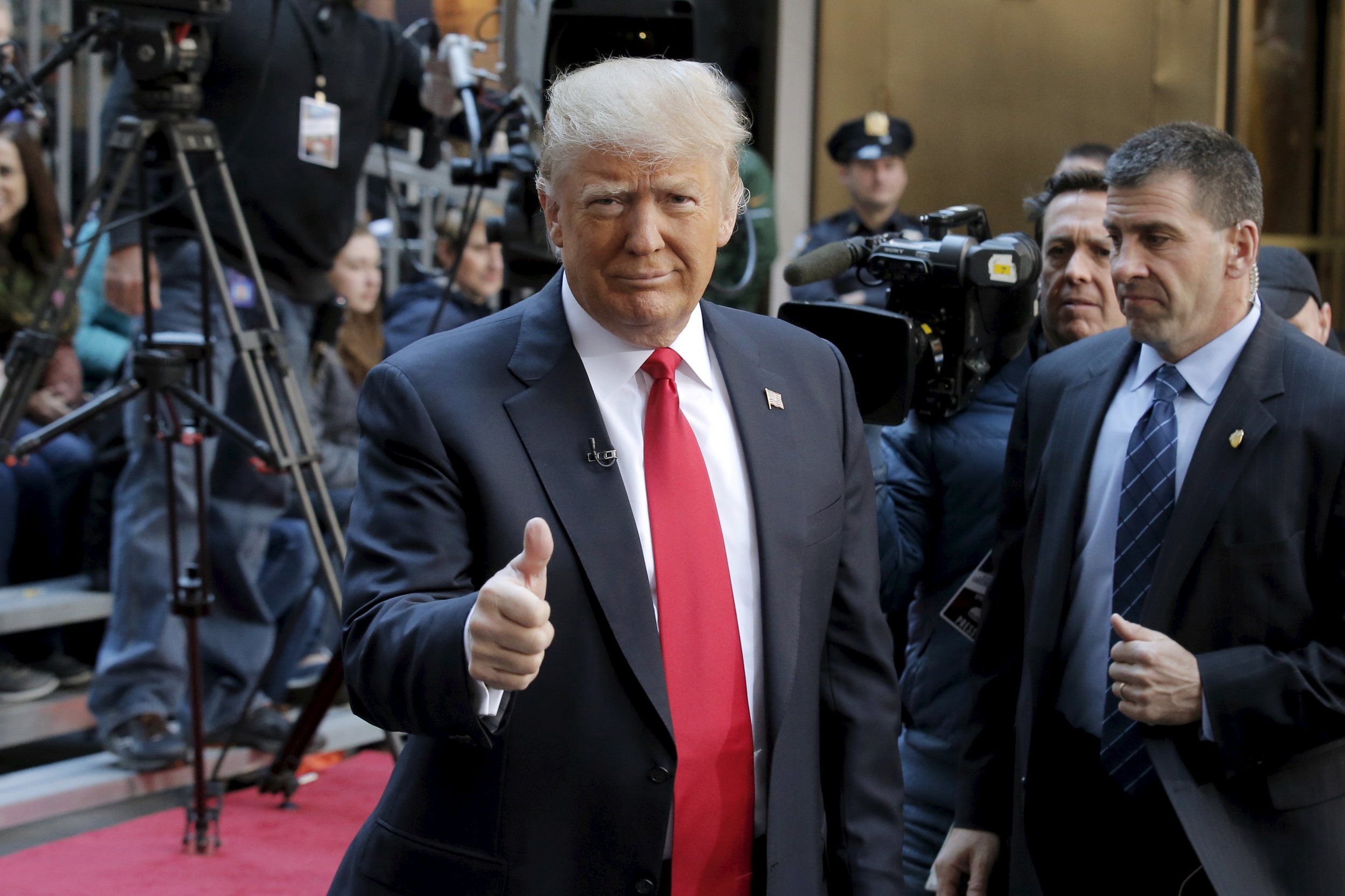 HOLLYWOOD, Fla./WASHINGTON (Reuters) - White House hopeful Donald Trump will give a foreign policy speech in Washington next week in an effort to project a more serious image as the Republican front-runner increasingly shifts his focus to the general election in November, his aides said.
Republican National Committee Chairman Reince Priebus told a gathering in Florida on Friday that the party was prepared for numerous scenarios, including a contested convention in July if no Republican has earned the 1,237 delegates needed to secure the nomination for the Nov. 8 presidential election.
Trump's win in his home state of New York on Tuesday bolstered his chances for the nomination, and he said on Thursday that his rivals, U.S. Senator Ted Cruz of Texas and Ohio Governor John Kasich, have no shot at it.
Trump is seeking to cast himself as the party's leader. Paul Manafort, Trump's senior adviser, told party leaders on Thursday that Trump would focus more on likely Democratic nominee Hillary Clinton, whom Manafort referred to by the nickname his boss has given her, "Crooked Hillary."
Clinton told reporters on Friday she would not respond to Trump's comments about her.
Trump's foreign policy speech, which will be given on Wednesday at the National Press Club, will be part of an expanded policy roll-out by Trump, aides said. It will come the day after a round of primary contests in Connecticut, Delaware, Maryland, Pennsylvania and Rhode Island, in which polls show him likely to do well.
Trump's rivals have said he lacks foreign policy expertise, and the idea of Trump in the White House has raised concerns abroad.
In March, Trump promised a strong U.S. alliance with Israel in a speech to a pro-Israel lobbying group. He had drawn fire earlier for saying that while he was pro-Israel, he would remain neutral in negotiating a peace settlement between Israel and the Palestinians.
Japanese firms said in a Reuters poll released on Wednesday that a Trump presidency would harm security partnerships. Mexico's new ambassador to the United States, Carlos Sada, vowed to combat negative publicity in the U.S. campaign after Trump accused Mexico of sending drug traffickers and rapists into the United States and vowed to build a wall at the border.
"Donald Trump speaks in broad themes that resonate with the country, but he also understands that there's a more intricate process in how you run a general election campaign," said Steve Duprey, a Republican National Committee member from New Hampshire who was at the Florida RNC meeting.
Even as Trump aides promised a more presidential image, his opponents criticized the notion that Trump is assured the nomination.
"The mantra that somehow Donald Trump has become the presumptive nominee after New York is ridiculous," Cruz campaign chairman Chad Sweet said on CNN on Friday.