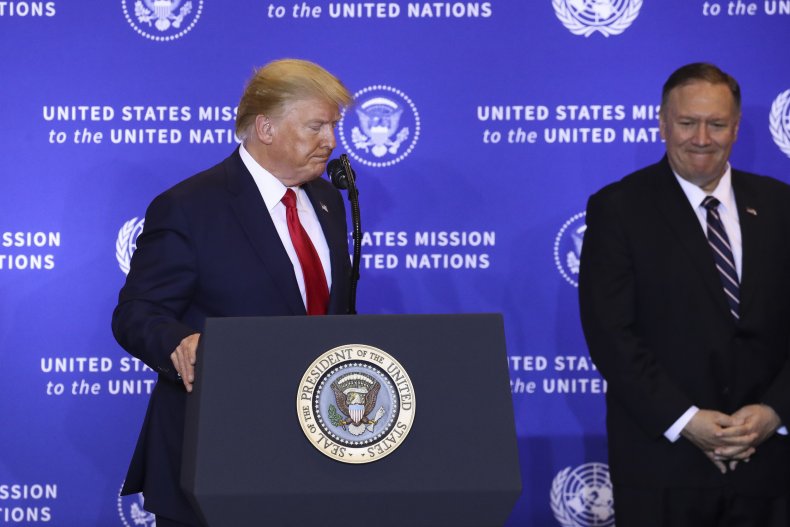 President Donald Trump said in an Oval Office address that "thousands more lives will be lost if we don't act right now" on illegal immigration. He famously opened his presidential campaign with the slogan, "they're bringing crime." (The "they," of course, referring to Mexican immigrants.)
But a new study from the Institute of Labor Economics is the latest to provide substantial evidence rebutting this claim central to the president's electioneering. Researchers found that not only do deportations of undocumented immigrants fail to reduce crime rates, in some cases they can actually increase the incidence of certain crimes.
As President Barack Obama oversaw the rollout of the Department of Homeland Security's Secure Communities program during his first term in office, the number of immigrant deportations surged. The program was designed to facilitate immigration status checks at local jails, leading to greater numbers of arrestees being flagged for federal immigration authorities.
During the program's lifespan, over 450,000 people were deported under its auspices. But the institute's study did not find that this increase had any meaningful impact on crime. Immigration and Customs Enforcement consistently touts its prioritization of enforcement actions against undocumented immigrants with serious criminal records. And the study's authors do posit that deporting criminal immigrants would have a beneficial impact on crime rates.
"ICE remains committed to directing its enforcement resources to those aliens posing the greatest risk to the safety and security of the United States. By far, the largest percentage of aliens arrested by ICE are convicted criminals," the agency said in its most recent annual enforcement report.
In fiscal year 2018, 66 percent of immigrants arrested by ICE had a prior criminal conviction. While still a majority of ICE arrests, that number has dropped substantially in recent years. In fiscal year 2017, 74 percent of ICE arrestees had a criminal history. And the year before that—the last year of the Obama administration—86 percent did.
But the data analyzed by the study's authors complicate the narrative ICE is seeking to portray. For one, the study noted that 45 percent of deportees under the Secure Communities initiative had minor prior convictions or no convictions at all, despite how ICE described its own enforcement priorities.
Second, the paper acknowledged that immigration efforts targeting criminals would, in fact, comport with ICE's campaigns for community safety. "If [Secure Communities] was effective at targeting serious criminals and removing them from the US, these deportations should decrease crime," it asserted.
But the results compiled by the researchers also cast a shadow on ICE's criminal prioritization claims, as they didn't find any meaningful reduction in crime rates from the surge in deportations under the Obama administration.
Specifically, the study discovered that a decrease in the immigrant population in local communities had no statistically meaningful impact on violent crime. Separately, the researchers also found that increased deportations were correlated with a small, but statistically significant increase in property crimes.
"Overall, our analysis suggests that there is not empirical support for the claims of the Trump administration and other public figures that immigrant deportations reduce crime and make communities safer," the study concluded.
In response to a request for comment, an ICE spokesperson pointed Newsweek to recent remarks made by the agency's deputy director, Matt Albence, during a press briefing the White House Thursday morning.
Albence said that the current sanctuary laws and policies that hinder local law enforcement agencies from working with ICE (including sharing information about criminals in their custody) make society less safe. He added that this wasn't a political issue but a public safety matter.
The deputy director said that out of the almost 1,300 arrests made this week by ICE, 200 of them could have been arrested at the jail if a detainer had been honored by local authorities. A detainer is an official immigration form issued by ICE asking law enforcement to provide advance notice of an undocumented immigrant's release from custody, and a brief and continued detention of the suspect until ICE arrives to bring the person into federal immigration custody.
"People are being hurt and victimized every day because of jurisdictions that refuse to cooperate with ICE," Albence said. "As law enforcement professionals, it is frustrating to see senseless acts of violence and other criminal activity happen in our communities, knowing full well that ICE could've prevented them with just a little cooperation."
This story has been updated to include comments from ICE.