Countries around the world strongly disapprove of President Donald Trump's efforts to deter immigration to the U.S., a Pew Research Center poll of 33 nations has found.
In the Pew Research Center's Spring 2019 Global Attitudes Survey, Canada joined countries including Spain, Sweden, Germany and Turkey in showing high rates of disapproval for Trump's policy to "allow fewer immigrants" into the U.S.
Most nations in Asia-Pacific, Middle East and North African and Latin American countries, the Pew Research Center said, "disapprove of restricting immigration into the U.S."
However, it asserted, there are "notable exceptions."
In Europe, for example, Pew said a median of 51 percent of countries polled said they disapprove of Trump's efforts.
However, the research center noted, "this masks relative support among many Central and Eastern Europeans for restricting immigration into the U.S.," including Hungary and Poland, where approval ratings for Trump's immigration efforts were higher than disapproval ratings.
"While majorities in Sweden, Germany, Netherlands, France, Spain and the U.K. oppose Trump's immigration policy, about half or more in Hungary, Slovakia and Poland (as well as a plurality in the Czech Republic) approve," the study said.
Another "clear exception" to the trend, the study found, was Israel, where 58 percent said they were in support of Trump's plan to limit migration.
Israel showed the highest rates of approval for the U.S. curbing immigration, followed by Hungary, where 54 percent were, in favor and Italy and Poland, where 51 percent were in support across both nations.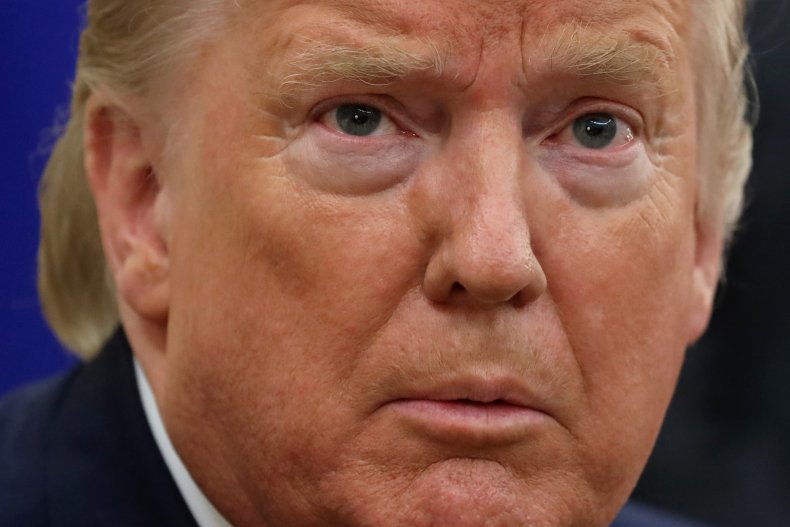 The Pew Research Center also noted that "there are consistent demographic patterns on this question as well, with ideologically right-oriented respondents expressing more approval than those on the left in most countries."
For example, in Italy, the poll found that at least six in ten of those who identified themselves as being on the "right end of the ideological spectrum" were in support of Trump's immigration policies, compared to just 26 percent of left-leaning people.
The divide between European supporters of right-wing populist parties and nonsupporters was also clear in the study, with supporters of Marie Le Pen's National Rally in France three times as likely to support restricting immigration to the U.S. compared to nonsupporters.
Rural areas, the study also found, were also more likely to show support for restricting immigration to the U.S., including rural areas across Britain, where 41 percent of people living in rural regions said they supported the effort compared to 24 percent who lived in urban areas.
Results for the survey, which was conducted in Spring 2019, are based on telephone and face-to-face interviews Pew says were conducted under the direction of Gallup.
Newsweek has contacted the White House and Department of Homeland Security for comment on this article.