Donald Trump Impeachment Vote Will Happen Before Christmas, Texas Lawmaker Says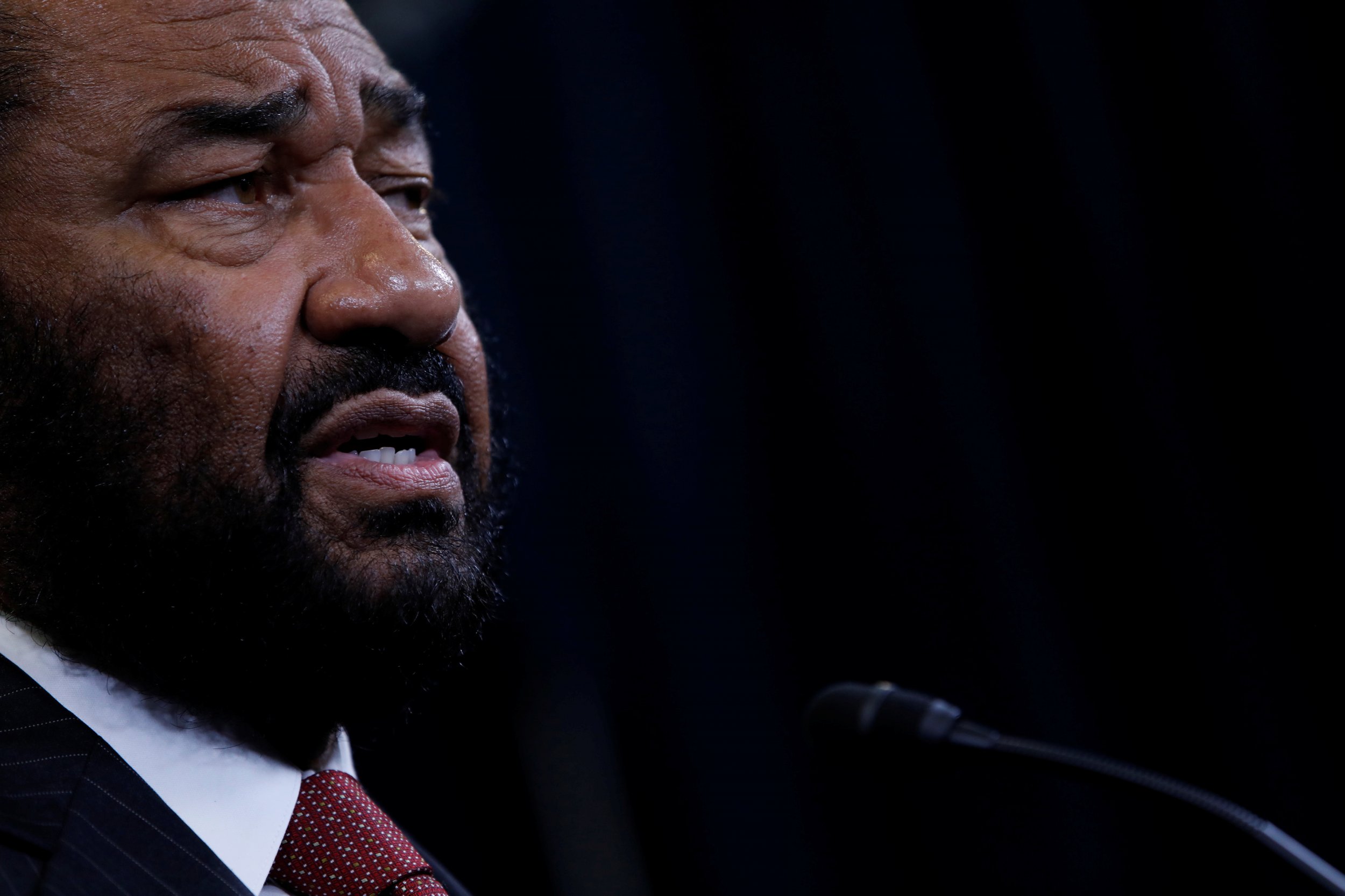 He's persisting.
A Texas congressman is renewing his vow to impeach President Donald Trump, saying he wants a vote before the end of the year.
"I now announce that before Christmas, there will be a vote on the 'Chief Inciter' of racism, bigotry, hatred, xenophobia, sexism, ethnocentrism," Democrat Al Green said in a Wednesday floor speech. "There will be a vote in the U.S. House of Representatives, Mr. Speaker, on the impeachment of the president."
Green has been talking about impeachment—which is highly unlikely to get anywhere in Congress for a number of reasons—for months.
He spoke in Washington as Democrats celebrated having swept to victory in Tuesday votes in Virginia, New Jersey and beyond.
The Texas legislator postponed his push to impeach, or to charge the president formally with wrongdoing that could lead to his removal, in early October while the country mourned following the mass killing of concertgoers in Las Vegas. In the aftermath of that violence, Green said the nation needed time to heal.
Last month, Green's articles of impeachment reached the House floor.
This time, Green said some time still must pass before a floor vote, "because there still is a need for the public to weigh in."
Still, he insisted, "the momentum is building; more people favor impeachment than not."
A Public Policy Polling survey released October 31 found 49 percent of voters supported impeaching Trump—a record level—versus 41 percent opposed to doing so.
Green said his colleagues could decide for themselves to vote for or against the articles of impeachment, to table them or even to send the issue to committee: "Whatever others will do is their choice. My conscience dictates that I will vote to impeach. Let others to what they may," he said. "History will judge us all."
As Green and his colleagues discuss impeachment, billionaire progressive activist Tom Steyer continues to air straight-to-camera ads in which he calls Trump a dangerous leader and urges Americans to sign a pro-impeachment petition. As of this week, about 1.7 million had done so.
While the general concept of impeachment may have some currency, including among the celebrity class, critics say billionaire Steyer's eight-digit campaign is an expensive trip to nowhere or a play to raise his profile before potentially seeking office himself.
House Minority Leader Nancy Pelosi of California even said this week that if the Democrats win back her chamber in the 2018 midterms, impeachment would not be "someplace that I think we should go."