Donald Trump Should Be Impeached Because Mueller Report 'Did Not Investigate Bigotry,' Democrat Demands
While the Robert Muller report summary released Sunday found no collusion between the Trump campaign and Russians, one House Democrat vowed to continue calling for impeachment because "the findings do not negate the president's bigotry."
"#MuellersReport did NOT investigate bigotry emanating from the Presidency harming our country. The findings do NOT negate the President's bigotry," Texas Representative Al Green tweeted Sunday afternoon. "As long as bigotry influences the President's policies, I will continue to seek his impeachment. #ImpeachmentIsNotDead."
Green is one few Democrats who have repeatedly called for Trump's impeachment, amid resistance from House Speaker Nancy Pelosi and fellow Democratic leaders who have long awaited the results of special counsel Mueller's report.
The Texas representative pushed back earlier this month when Pelosi told The Washington Post she was "not for impeachment" because it "is so divisive to the country that unless there's something so compelling and overwhelming and bipartisan, I don't think we should go down that path." Pelosi also said Trump was "just not worth it."
"I did not reflect on her words, I reflected on what I heard from many people," Green said of Pelosi's impeachment dismissal. "Is the country worth it? Is the Constitution of the United States worth it? Is it something that has meaning?"
In February, Green, who has already forced two Trump impeachment votes that failed by substantial margins, pledged he would bring another vote regardless of Mueller's findings. At the time, his reasoning was also Trump's alleged bigotry.
"What better way to deal with bigotry in this country than to say to the world, 'We will extricate a president from office for his bigotry'?" Green said on the House floor. "There will be a vote on impeachment regardless as to what the Mueller Commission says. Bigotry in policy will not be tolerated."
Green has accused Trump of bigotry for praising both sides in a white nationalist rally in Charlottesville, Virginia, reportedly calling African nations "shithole countries," and for his administration's immigration policy that led to family separations at the border with Mexico. Green also pointed out that Trump did not need to be convicted of a crime to face impeachment proceedings.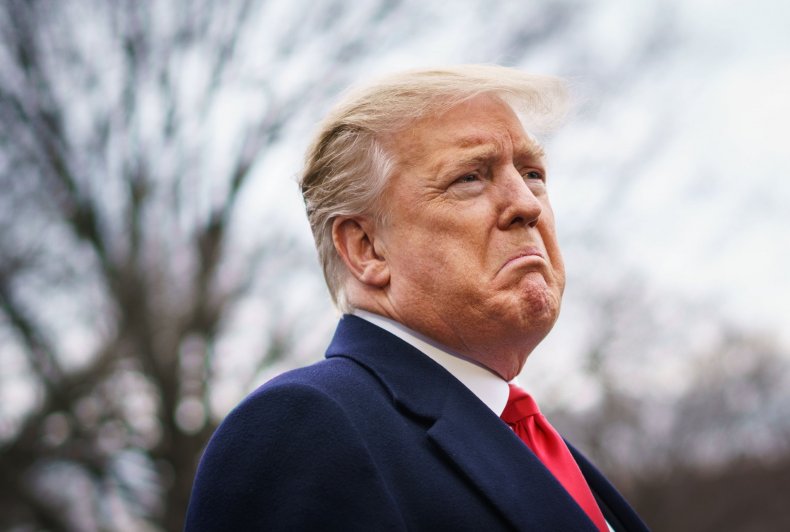 In his letter to Congress Sunday summarizing Mueller's report, Attorney General William Barr wrote that the investigation "did not find that the Trump campaign or anyone associated with it conspired or coordinated with Russia in its efforts to influence the 2016 U.S. presidential election." Barr also wrote that Mueller "did not draw a conclusion" on whether the president obstructed justice but "also does not exonerate him."
Trump's impeachment odds fell after the summary of Mueller's report was released. The political betting market PredictIt had the price on Trump being impeached during his first term at 20 cents as of 10 a.m. ET Monday, down nine cents from the previous Saturday.