Mike Pence Could Pardon Donald Trump, Following in Ford and Nixon's Footsteps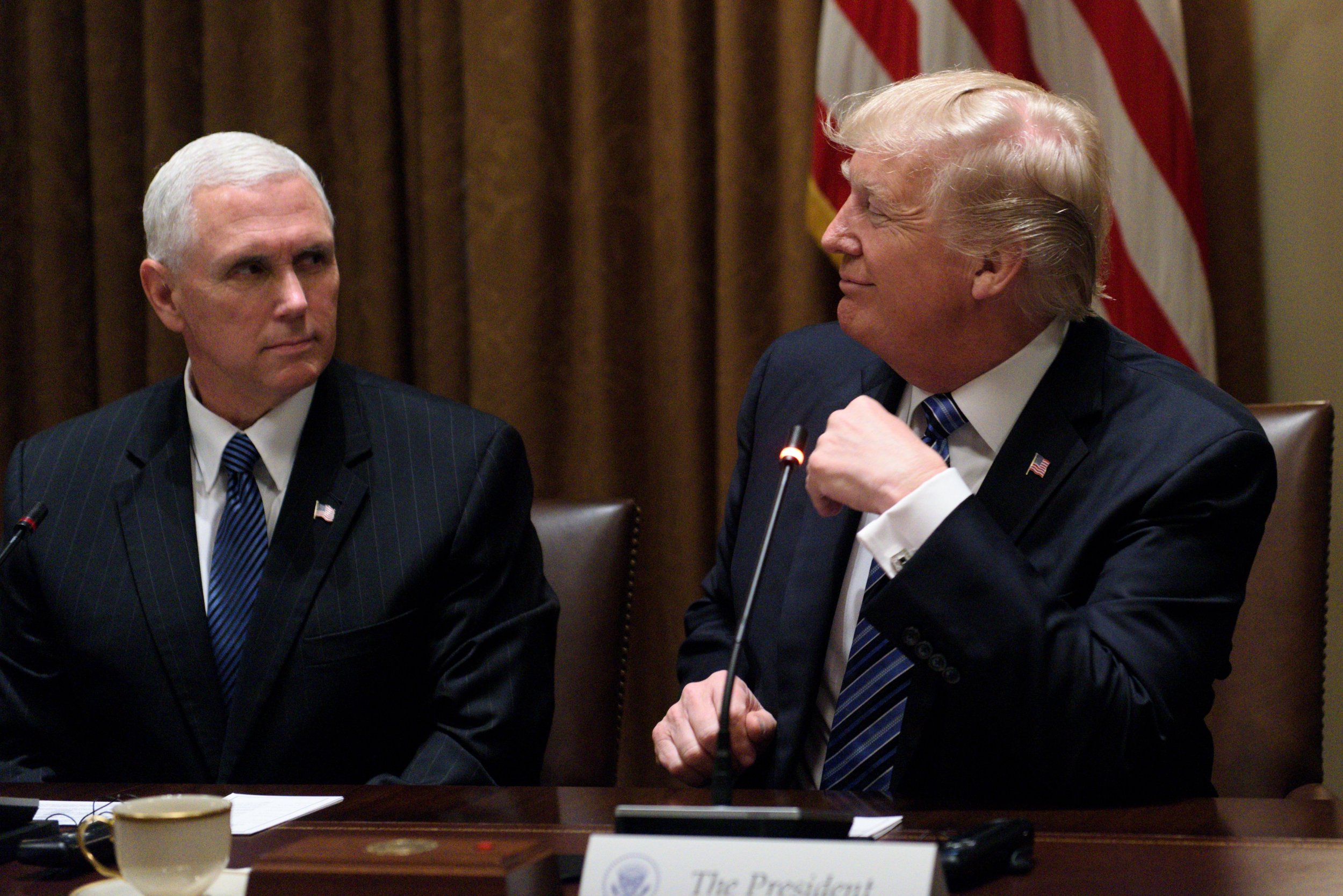 Then-President Gerald Ford was tasked with uniting a divided America after Richard Nixon's ugly departure from the White House 43 years ago. The vice president, who assumed the Oval Office after Nixon resigned in disgrace following the Watergate scandal that rocked the nation, said in a televised speech September 8, 1974, that it was finally time to move on from the dark days of his predecessor's past.
The controversies enveloping Nixon's administration were "a tragedy in which we all have played a part," the commander in chief said at the time. "It could go on and on and on, or someone must write the end to it. I have concluded that only I can do that, and if I can, I must."
Related: Here's how Donald Trump could actually be impeached
Speculation surrounding Trump's fate in office has grown in recent months, as special counsel Robert Mueller's investigation appears to be closing in on the president. If Trump is found to have obstructed justice during the FBI's probe into his election campaign's suspected collusion with the Kremlin and found guilty of committing crimes in the process, he would likely seek out the same pardon Nixon received.
That would come from none other than Vice President Mike Pence.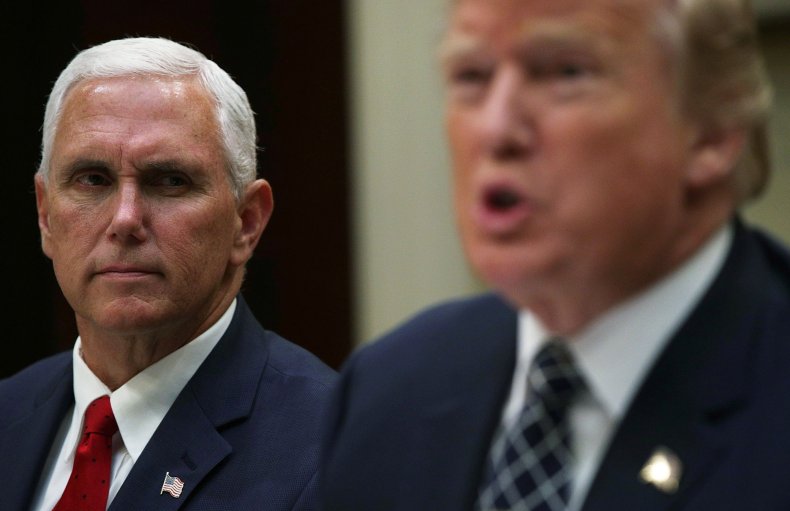 Trump has been keen to learn more about the power of presidential pardons, asking White House aides if he could effectively pardon himself. Anthony Scaramucci, the ex-White House director of communications, confirmed Trump asked about pardoning himself in July.
While Trump has been keen to learn more about the logistics of pardoning himself, no reporting has been done yet as to whether Pence could take over the presidency and pardon him were he found guilty of crimes. For Ford, pardoning his former boss was a complicated and multilayered decision that ultimately yielded crippling consequences for his own presidency. It was believed the vice president engaged in a corrupt bargain that exchanged the presidency for a "full, free and absolute pardon."
Ford's approval rating plummeted from 71 percent to 50 percent, as multiple White House advisers resigned their posts in protest, including Ford's close friend and press secretary, Jerald terHorst.
Meanwhile, Pence has maintained his distance from some of Trump's most controversial moments in office, attempting to separate himself entirely from the ongoing Russian investigations by stating he joined the Trump campaign later in the election season and without any knowledge of efforts to work with the Kremlin to undermine Hillary Clinton's Democratic campaign.
"The vice president had no meetings with individuals associated with the Russian government during the campaign or the transition," Pence's spokesman, Marc Lotter, said in July. "I am not aware of anything that I have seen. All of the focus that I saw with Vice President Pence during the campaign has been focused on working the agenda that the people sent him to Washington to accomplish. That's what the vice president is doing."
For now, Trump's presidency remains intact, complete with a friendly Republican-held Congress and Senate still willing to work with him on attempting to pass his conservative agenda. Articles of impeachment have been drafted by multiple Democratic lawmakers on Capitol Hill, however, and there is a bill calling on the vice president to seek Trump's removal from office.
If the tides turn on Washington in 2018, causing a Democratic takeover of either house, Trump's fate could ultimately be in a much more compromised position. Moreover, if Mueller's team releases explosive evidence implicating Trump in any illegal acts during the 2016 election or thereafter, serious questions could arise about the president's legal standing. What comes next, only Trump and Pence would be able to decide.