Keeping Trump in Office Is the Best Way to Destroy What's Left of the GOP: Clinton White House Press Secretary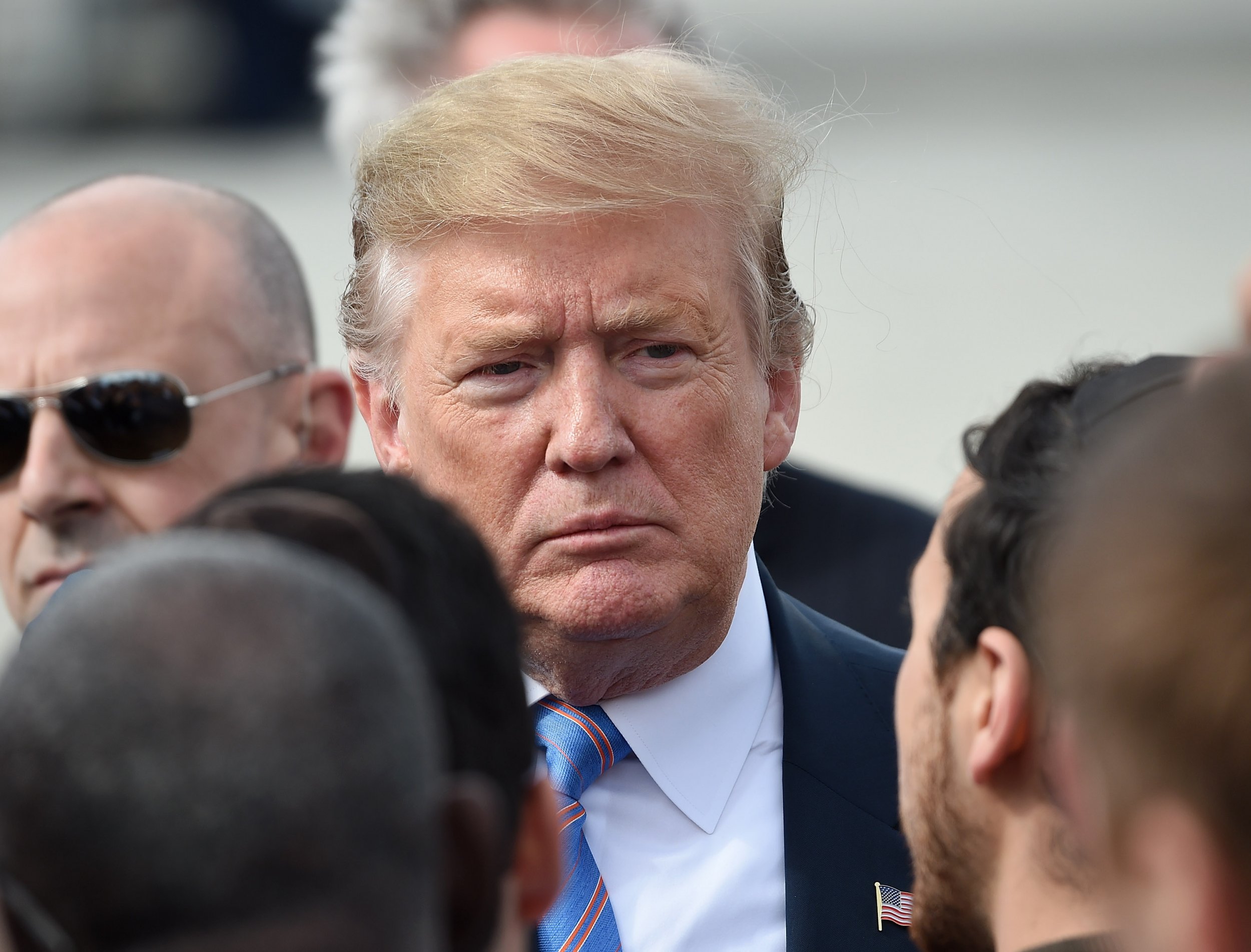 Former White House press secretary Joe Lockhart urged Democrats not to impeach President Donald Trump, in a New York Times op-ed published Monday.
Although the president is "unfit" for his job and "should" be impeached, he would do more lasting damage to the Republican Party by completing his term, Lockhart wrote. Press secretary during President Bill Clinton's own impeachment and subsequent acquittal by the Senate, Lockhart warned such a move would bolster a divided Republican Party.
While he is in power, Trump's policies will damage the unity of his party, Lockhart, now a communications consultant, argued. The president's protectionism, "reckless spending," and his relationship with Russia put him at odds with traditional Republicans, Lockhart wrote.
"Trump is three years into destroying what we know as the Republican Party. Another two years just might finish it off," he said. "Trumpism has become Republicanism, and that spells electoral doom for the party."
"Rampant xenophobia and race-based politics" hinder the workings of the federal government, Lockhart said. He might have been referring to the partial government shutdown that saw hundreds of thousands of federal employees furloughed or working without pay last winter. Borne of disagreement over funding for a U.S.-Mexico border wall, the 35-day shutdown was the longest in America's history.
"Republicans today are the party of Rush Limbaugh, Sean Hannity and Tucker Carlson—a coalition that, in the face of every demographic trend in America, will mean the long-term realignment of the federal government behind the Democrats," wrote Lockhart. "We're not quite there yet—but keeping President Trump in office is the best way to cement Trumpism's hold on the Republican Party."
The question of impeachment has divided Democrats. In a series of tweets Friday, Senator Elizabeth Warren, a 2020 presidential candidate, called on Congress to impeach Trump, following the release of special counsel Robert Mueller's redacted report on Russian interference in the 2020 election.
"To ignore a President's repeated efforts to obstruct an investigation into his own disloyal behavior would inflict great and lasting damage on this country," Warren tweeted. "The severity of this misconduct demands that elected officials in both parties set aside political considerations and do their constitutional duty. That means the House should initiate impeachment proceedings against the President of the United States."
But other Democrats are less keen on the idea. Although Speaker Nancy Pelosi on Monday urged House Democrats to continue investigating Trump, she cautioned against rushing into impeachment. "It is important to know that the facts regarding holding the President accountable can be gained outside of impeachment hearings," she wrote in a letter to House Democrats, adding that the party must show "we are proceeding free from passion or prejudice."