Donald Trump is 'One Step Closer to Impeachment' After Congress Condemns Steve King's Comments, Democrat Says
Democratic Representative Al Green claimed that President Donald Trump is "one step closer to impeachment" after Congress members on Tuesday passed a resolution condemning GOP Representative Steve King for his recent remarks on white supremacy.
King, who is from Iowa, earlier this month questioned in a New York Times interviewhow "white supremacist" and "white nationalist" became offensive phrases. The resolution passed 421-1, with King himself voting in favor, but raised the question of why lawmakers, particularly Republicans, have not been willing to condemn Trump for comments that have sparked similar accusations of racism.
Green, who represents Texas and has forced two failed votes on starting impeachment proceedings against Trump, said Wednesday on the House floor: "We have to get to the action item, which is, What are you going to do about it if you oppose it? What will you do about it?"
The Democrat then made a reference to Trump without naming the president.
"What will do you about it when it emanates from the highest office in the land? What will you do about it? Will you simply say, 'I oppose it,' or will you take a vote to indicate that it's an action item and you are going to reject it?" Green said.
"One step closer to impeachment. Yesterday's resolution brought us one step closer," Green concluded. "The clock is ticking. Impeachment is not dead."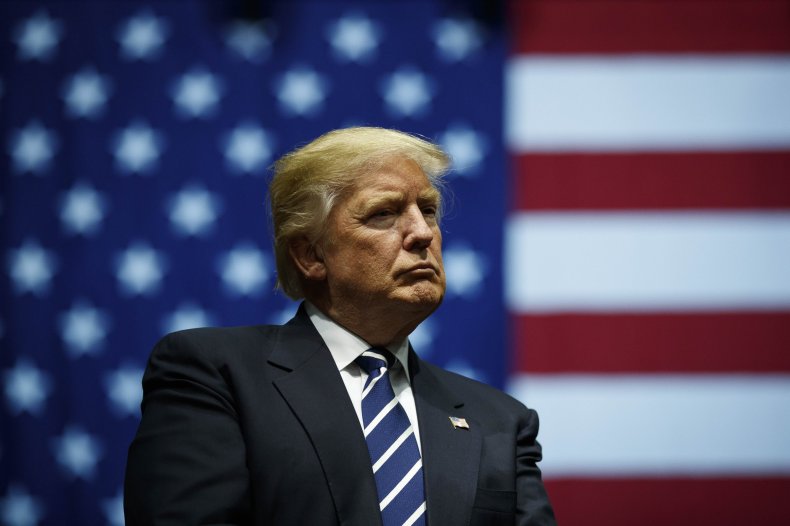 Green also said he was "eternally grateful" to members who brought the resolution forward and said, "It was timely, it was something that was necessary."
Among King's most criticized remarks is his comment in July 2013 that undocumented immigrants had "calves the size of cantaloupes because they're hauling 75 pounds of marijuana across the desert."
Peter Wehner, a former domestic policy adviser to President George W. Bush, told the Times on Wednesday that Republicans "know on some level that their defense of Trump is morally unsupportable" and that "you can't condemn Steve King and not condemn Donald Trump and pretend that you're doing the right moral and ethical thing."
Green has called for impeachment proceedings against Trump over his comments several times in the past, including after the president reportedly referred to African nations, El Salvador and Haiti as "shithole countries."
"Congressional condemnation of racist bigotry is not enough," Green tweeted in January 2018 before bringing a resolution to impeach Trump. "In Congress, talk is cheap—it's how we vote that counts."
Trump is at greater risk of impeachment since Democrats regained control of the House of Representatives in the November midterms.
However, new House Speaker Nancy Pelosi and Majority Leader Steny Hoyer have said they oppose impeachment proceedings while special counsel Robert Mueller carries out his investigation into possible collusion between the Trump campaign and Russians in the 2016 election.
"We have to wait and see what happens with the Mueller report," Pelosi said on the Today show in early January. "We shouldn't be impeaching for a political reason, and we shouldn't avoid impeachment for a political reason. So we'll just have to see how it comes."