Trump Impeachment Odds Rise After Explosive 'Fire and Fury' Book Revelations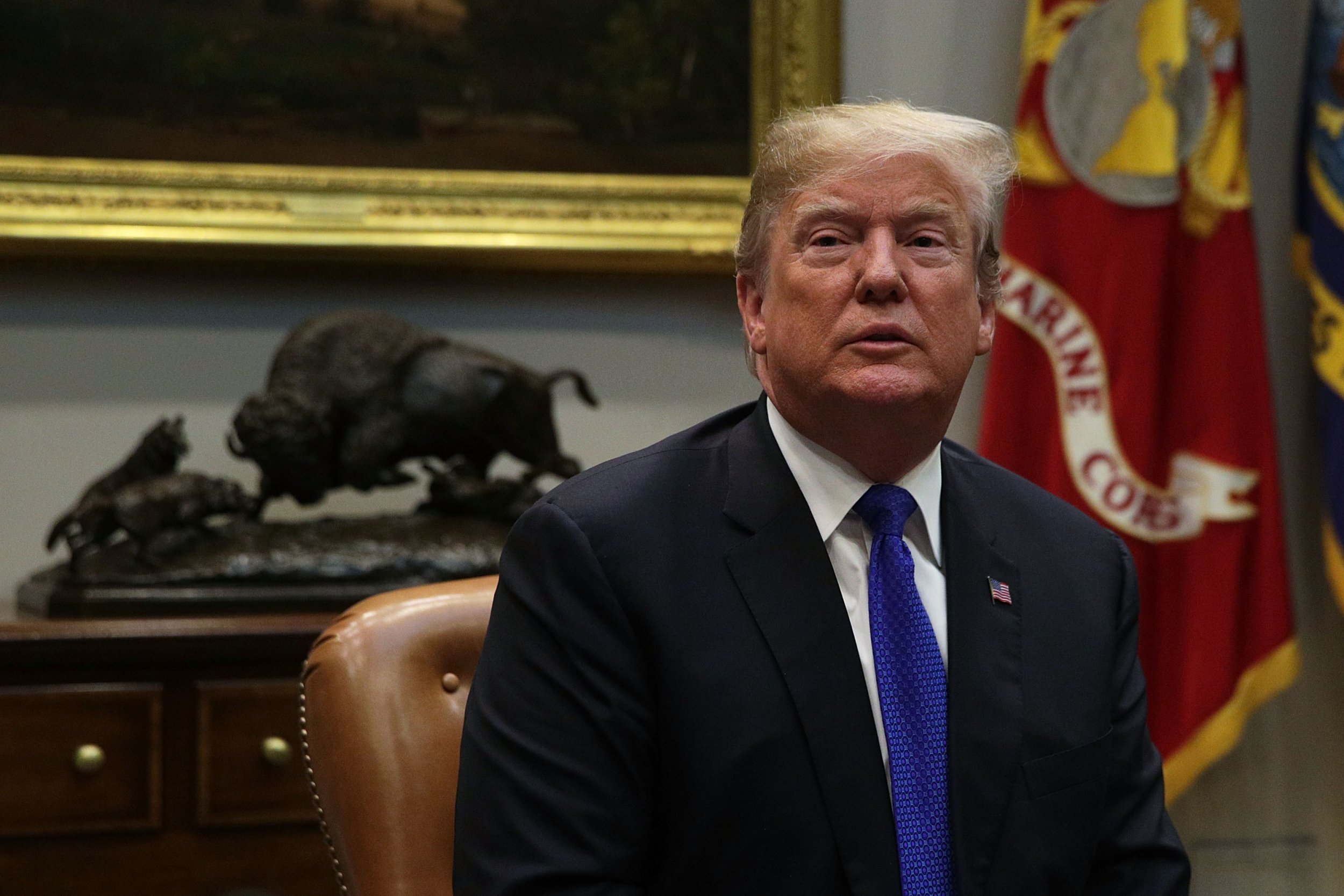 President Donald Trump may have forcefully denied many of the stunning claims in the newly released bombshell book Fire and Fury: Inside the Trump White House, but international betting markets have adjusted the odds of a Trump impeachment in his first term, and the news is not good for the president.
Related: Trump impeachment odds in 2018 predict president may not finish first term
Both Ireland-based gambling company Paddy Power and New Zealand–based prediction market PredictIt have increased the likelihood of Trump being impeached before his term ends at the beginning of 2021.
As the president is mired in international feuds with North Korea and Pakistan—to name a few—he may want to turn his attention inward to identify the greatest threats to his presidency, says Lee Brice, head of public relations for Paddy Power.
"With the simmering tension between Donald Trump and Kim Jong Un, it seems like the president should be worrying about threats closer to home, with odds of an impeachment during his first term shortening to 4-7, a probability of 63.6 percent," Brice told Newsweek.
In betting terms, the shortening of odds means something is more likely to occur.
What should be even more alarming to the White House, according to Brice, is the shortening of odds for a Trump impeachment this year.
"It's not just North Korea causing Trump fire and fury, as Michael Wolff's new book has listed a series of damaging revelations. We now think it's evens—50 percent chance that he's impeached in 2018," he added.
The oddsmakers at PredictIt, which handles its betting differently than Paddy Power does, are a bit more bullish on Trump's chances of avoiding impeachment and remaining president through the end of his first term. Still, its odds have also shortened over the past couple of days.
When PredictIt's markets opened on January 2, the day the first excerpts from Wolff's book were released, you could make a 33-cent bet on Trump being impeached in his first term, putting PredictIt's odds at approximately 2-to-1. On January 4, that number rose as high as 39 cents before plateauing at its current price of 37 cents.
Further, the market for bets on whether Trump will still be president at the end of 2018 and 2019 have experienced similar 5-cent swings. The difference may not appear extreme, but such a rapid swing in betting markets is usually attributable to a specific event. In this case, according to PredictIt spokesperson Will Jennings, that event is likely the Wolff book.
"These markets are responding in real time to the news," Jennings told Newsweek. "Given one of the Bannon excerpts from the book alluded to a possible money laundering case against President Trump, and the subsequent bump in his odds of impeachment, it's possible some traders are reacting to that new information."
The number of shocking claims in Wolff's book are too many to mention, but a specific few—if proved true—could spell trouble for Trump and his presidency. One major claim, as Jennings pointed out, is that the Trump campaign laundered money. Former White House chief strategist Steve Bannon is pretty certain of it.
"This is all about money laundering," Bannon told Wolff in the book. "It's as plain as a hair on your face."