Donald Trump Impeachment Inquiry: What Happens Next?
The future of Donald Trump's presidency is more uncertain than ever after the House of Representatives officially launched an impeachment inquiry last week amid reports that he pressured a foreign leader to investigate a political rival.
House Speaker Nancy Pelosi announced the inquiry on September 24th following reports that Trump tried to coerce Ukrainian President Volodymyr Zelensky to investigate former Vice President Joe Biden and his son Hunter. It's also been reported that Trump threatened to suspend military aid to Ukraine for not looking into the matter, though the White House has denied such reports.
The controversial communication was first revealed in an intelligence whistleblower complaint, which alleged Trump was "using the power of his office to solicit interference from a foreign country in the 2020 U.S. election."
"The President must be held accountable. No one is above the law," Pelosi said in a press conference announcing the inquiry. "Actions taken to date by the President have seriously violated the Constitution."
Trump acknowledged that he and Zelensky discussed the Bidens, but has denied any wrongdoing. A rough transcript of their July 25th phone call released by the White House does not show an explicit quid pro quo agreement between the two leaders.
But congressional Democrats say they are moving full steam ahead with the impeachment process as many lawmakers are set to work straight through the two-week recess. House Judiciary Chairman Jerry Nadler had said that the chamber wants to get the inquiry finished before the end of their session in December. Pelosi has also said things will get done "expeditiously."
However, a lot of the investigation is likely to be hidden from the public to protect the whistleblower's identity, former Watergate prosecutor Nick Akerman told CNN on Monday.
"As an initial matter, most of this will be done in secret, behind closed doors," he told CNN. "But I think it's extremely important that at some point that certain of this evidence, certain of this testimony be presented to the public."
Democrats are currently preparing to issue new subpoenas based on the Ukraine whistleblower complaint. The first subpoena was issued to Secretary of State Mike Pompeo, demanding that he produce documents and a slate of witnesses that could shed light on Trump's dealings with Ukraine.
The House Intelligence Committee also warned lawmakers to be prepared for a Ukraine-related public hearing sometime this week.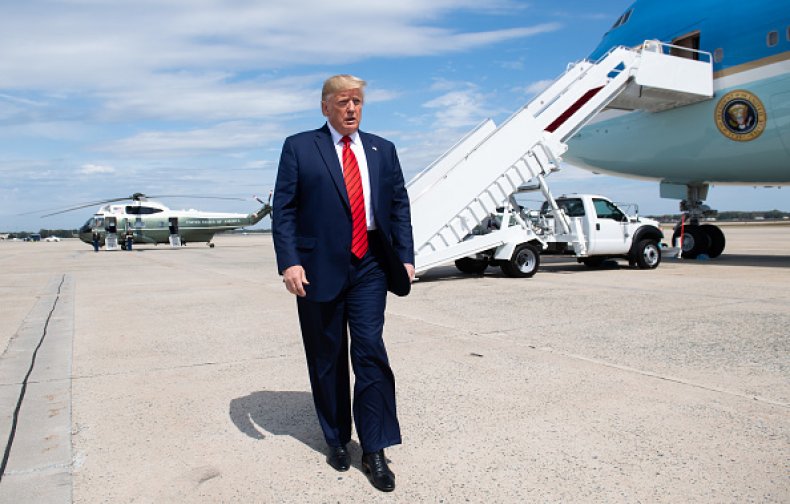 Akerman also told CNN that unlike a criminal prosecution, Congress does not need to put together a case that goes beyond a reasonable doubt. Instead, they just need two-thirds of the Senate to "move off the dime and remove this president."
The impeachment proceedings against former Presidents Bill Clinton and Richard Nixon began with a full vote in the House, but Pelosi decided to proceed differently against Trump. Instead, she instructed six House committees that already have ongoing investigations against the president to continue their work under an impeachment "umbrella."
After the end of the probes, each committee will provide input into whether they think Trump should be impeached and on what grounds. The House Judiciary Committee is then responsible for any official articles and a vote on whether to take the matter to the House floor where it would need a simple majority to move on to the Senate.
It's been floated that the Senate could change its rules to disregard impeachment articles passed by the House, but Senate Majority Leader Mitch McConnell said his chamber would be forced to act on the issue.
"It is a Senate rule related to impeachment that would take 67 votes to change, so I would have no choice but to take it up," McConnell told CNBC in an interview. "How long you're on it is a whole different matter, but I would have no choice but to take it up, based on a Senate rule on impeachment."
Trump has blasted the impeachment inquiry as another "Democratic witch hunt" and "presidential harassment!" In one social media post, Trump referred to the ordeal as the "single greatest scam in the history of American politics."