Donald Trump Impeachment Odds Tumble as 2020 Chances Rise Following Robert Mueller Report
Besides finding no collusion with Russia, the Robert Mueller report summary released Sunday brings more good news for President Donald Trump—a dip in the odds for his impeachment and a rise in odds for his re-election in 2020.
Special counsel Mueller's investigation "did not find that the Trump campaign or anyone associated with it conspired or coordinated with Russia in its efforts to influence the 2016 U.S. presidential election," according to Attorney General William Barr's letter to Congress. In addition, the probe "did not draw a conclusion" on whether Trump obstructed justice but "does not exonerate him," the letter said.
On the political betting market PredictIt, the price on Trump being impeached during his first term was 20 cents as of 10 a.m. ET Monday, up 3 cents from the closing price on Sunday. But the price was a notable drop from 29 cents on Saturday. The closing price from Monday to Thursday of last week was in the low 30s.
The price on the betting market Monday morning on who will win the 2020 election was 38 cents for Trump, down 1 cent from Sunday and up 2 cents from Saturday. The price for Trump was significantly higher than the prices for other declared and potential 2020 candidates—17 cents for former Vice President Joe Biden, 16 cents for Senator Bernie Sanders, 10 cents for California Senator Kamala Harris and 9 cents for former Texas Representative Beto O'Rourke.
PredictIt lets users purchase "shares," and if the outcome materializes, the "yes" share buyers get $1 back per share. This differs from sports betting terms, in which the more likely an outcome is, the lower the odds are.
Trump commented victoriously on Twitter about the conclusion and results of Mueller's 22-month probe.
"No Collusion, No Obstruction, Complete and Total EXONERATION," he tweeted, adding his 2020 campaign slogan: "KEEP AMERICA GREAT!"
The dip in Trump's impeachment odds complements the hesitance already evidenced by Democratic leaders. House Speaker Nancy Pelosi told The Washington Post earlier this month that she was "not for impeachment."
"Unless there's something so compelling and overwhelming and bipartisan, I don't think we should go down that path because it divides the country," she said.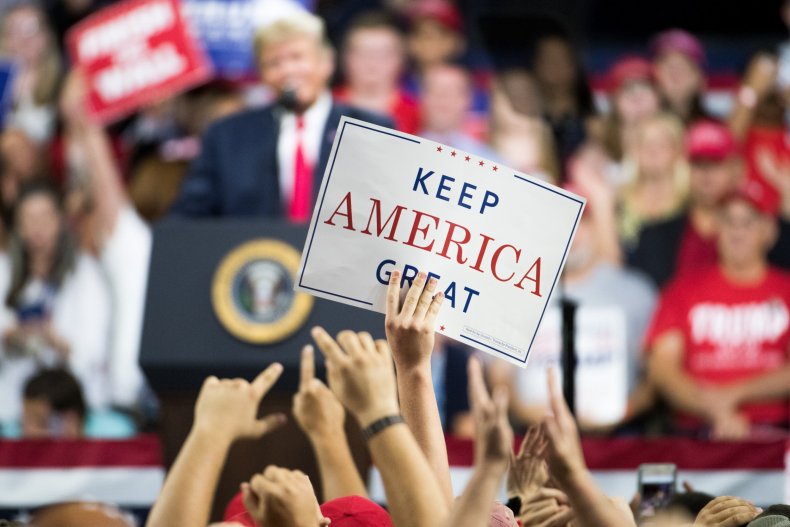 While Sunday was a good day for Trump, he is far from free from investigation.
House Judiciary Committee Chairman Jerry Nadler on Sunday tweeted that Democrats will request that Barr testify, a sign that their probes into the president will continue.
"In light of the very concerning discrepancies and final decision making at the Justice Department following the Special Counsel report, where Mueller did not exonerate the President, we will be calling Attorney General Barr in to testify before @HouseJudiciary in the near future," Nadler tweeted.