The percentage of Americans who believe President Donald Trump should be impeached is 13 points higher than his approval rating, according to a poll conducted shortly after his onetime campaign manager was convicted of felonies and his former lawyer pleaded guilty to criminal charges.
Asked if they thought Congress should begin impeachment proceedings that could lead to Trump being removed from office, 49 percent of participants in The Washington Post-ABC News poll released Friday said Congress should, while 46 percent said Congress should not.
In contrast, 36 percent said they approve of how Trump is handling his job, and a record 60 percent disapproved, the poll shows.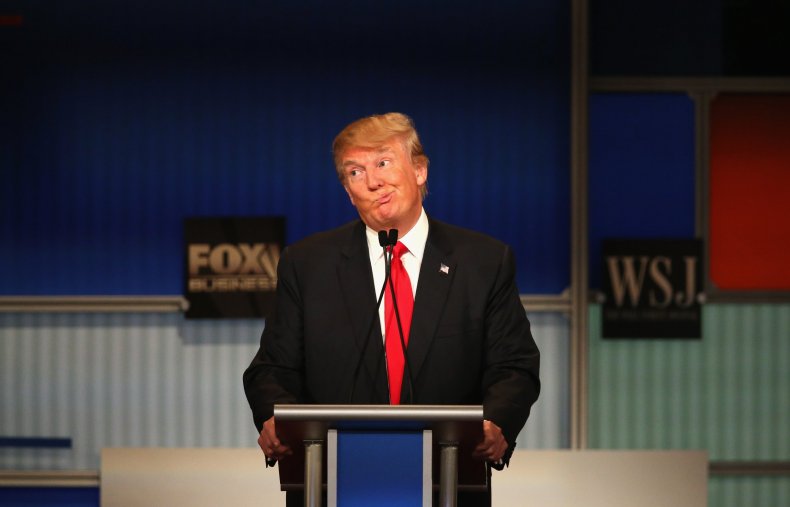 The four-day poll was conducted beginning last August 26, five days after Trump's former campaign manager Paul Manafort was convicted of eight federal tax and bank fraud felonies and the president's former "fixer" Michael Cohen pleaded guilty to eight criminal counts and directly implicated the president in illegal payments to silence women who alleged affairs.
A random sample of 1,003 adults were surveyed across the nation for the poll, which had a margin of error of plus or minus 3.5 percentage points. Trump's job disapproval rating in an April Washington Post-ABC poll with a random sampling variation was 56 percent, and his approval rating was 40 percent.
The four-month gap between the polls makes it hard to tie the small increase in Trump's disapproval rating to specific developments, according to the Post. Other polls have reported Trump's disapproval percentage in the low- to mid-50s, and most polls have not surveyed Americans since Manafort was convicted and Cohen pleaded guilty.
The day after the Manafort and Cohen developments, Trump addressed each individually, expressing sympathy for Manafort but denouncing Cohen for turning on him.
"A large number of counts, ten, could not even be decided in the Paul Manafort case. Witch Hunt!" Trump tweeted.
Immediately after, Trump tweeted: "Michael Cohen plead guilty to two counts of campaign finance violations that are not a crime. President Obama had a big campaign finance violation and it was easily settled!"
Trump has repeatedly claimed a high job approval rating, and the Manafort and Cohen developments have not deterred him.
On August 26, he tweeted: "Over 90% approval rating for your all time favorite (I hope) President within the Republican Party and 52% overall. This despite all of the made up stories by the Fake News Media trying endlessly to make me look as bad and evil as possible. Look at the real villains please!"