Decoding Trump's Staged Inaugural Speechwriting Photo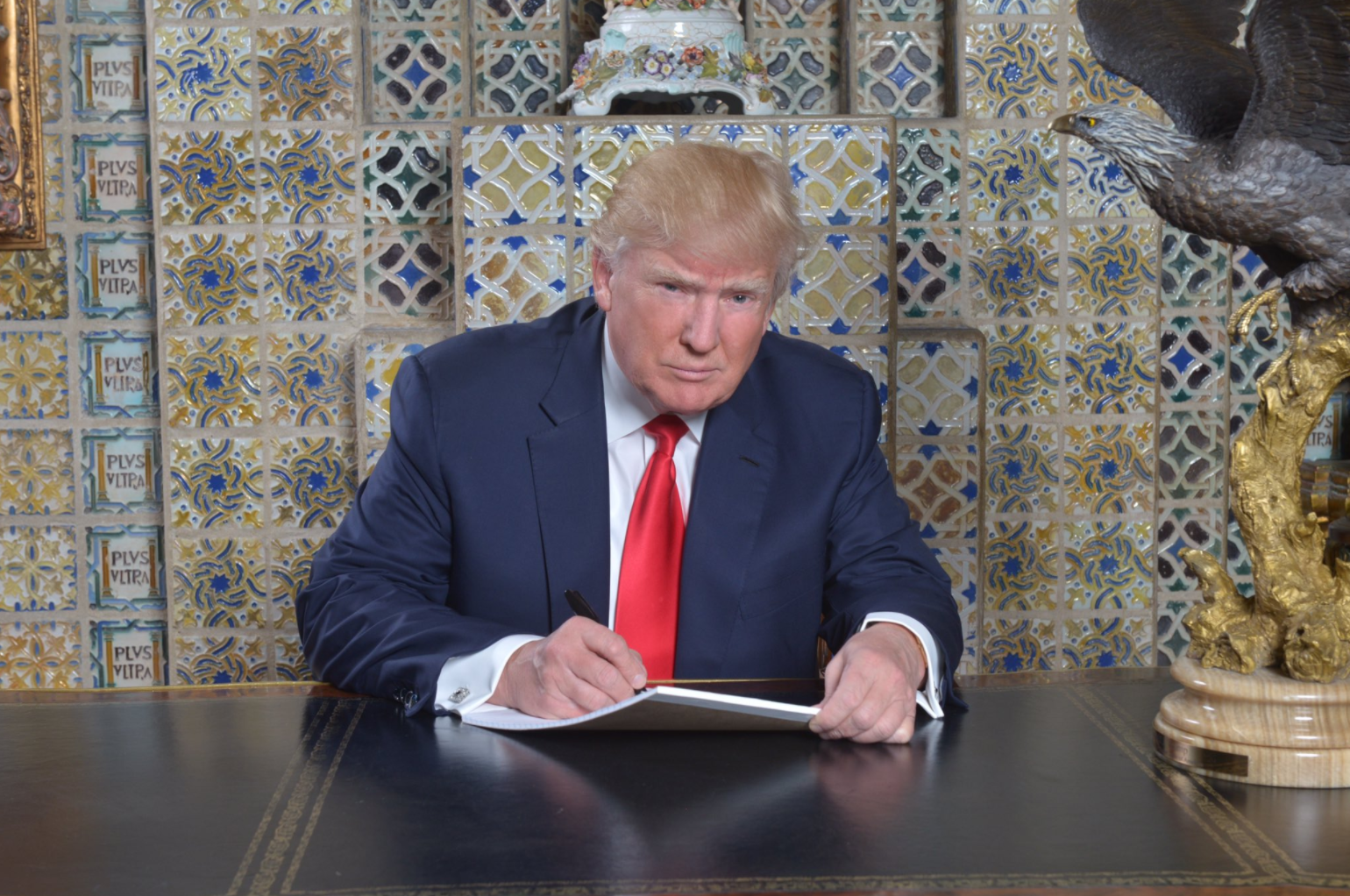 Lost in all of the hype surrounding Friday's inauguration, with the last-minute artist bookings, the boycotts and the protest rallies, is that Donald Trump will deliver a speech. According to reports, it will last about 20 minutes and focus on Trump's nationalism, rather than specific policies.
Related: These lawmakers will boycott Trump's inauguration on Friday
Trump has said that he is writing the speech himself. This is amusing because, as evinced by his Twitter feed, Trump isn't exactly the literary type, and most of his campaign speeches were either ad-libbed or pretty clearly written by someone other than Trump (the latter being something of a norm, of course, considering the long history of presidential speechwriters). To prove that he's serious, he tweeted a picture on Wednesday that offered Americans a glimpse into his writing process.
This is obviously not really how Trump wrote his speech (if he actually wrote it at all), but let's go ahead and deconstruct what will likely be the first of many staged propaganda photos in the coming four years.
The expression
To show that he's a big fancy businessman—and now a big fancy president—Trump often scowls at the camera. His Twitter picture is a perfect example of this, as are most of his magazine covers. It's clear that in this speechwriting glamour shot, though, he is going for a look that is sincere and thoughtful rather than intimidating. Unfortunately, he ends up looking like a petulant child who has just been forced to eat his vegetables.
The setting
The Spanish tiles of Mar-A-Lago, Trump's "Winter White House," provide a nice backdrop for some speechwriting. What seems like an ornate office is, in reality, the Mar-A-Lago concierge desk. Pure class.
The pen
Trump is known for signing his photos, loyalty pledges and hate letters to journalists with large felt-tipped pens. He appears to have written his inaugural address with one, as well.
The pad
It's pretty obvious what's going on here, as pointed out by Johnny McNulty.
It's frightening (and yet somehow unsurprising) to learn that our new president apparently has the same prowess for staged photos as Vladimir Putin.
Related:
- Toby Keith Is Not A Trump Supporter
- How Trump's Inauguration Compares to Inaugurations Past
- Lacking Splashy Names, Trump Inauguration Looks to Be Low-Key