50 Cent Claims Donald Trump Offered Him $500,000 to Attend His Inauguration: 'All Money Is Not Good Money'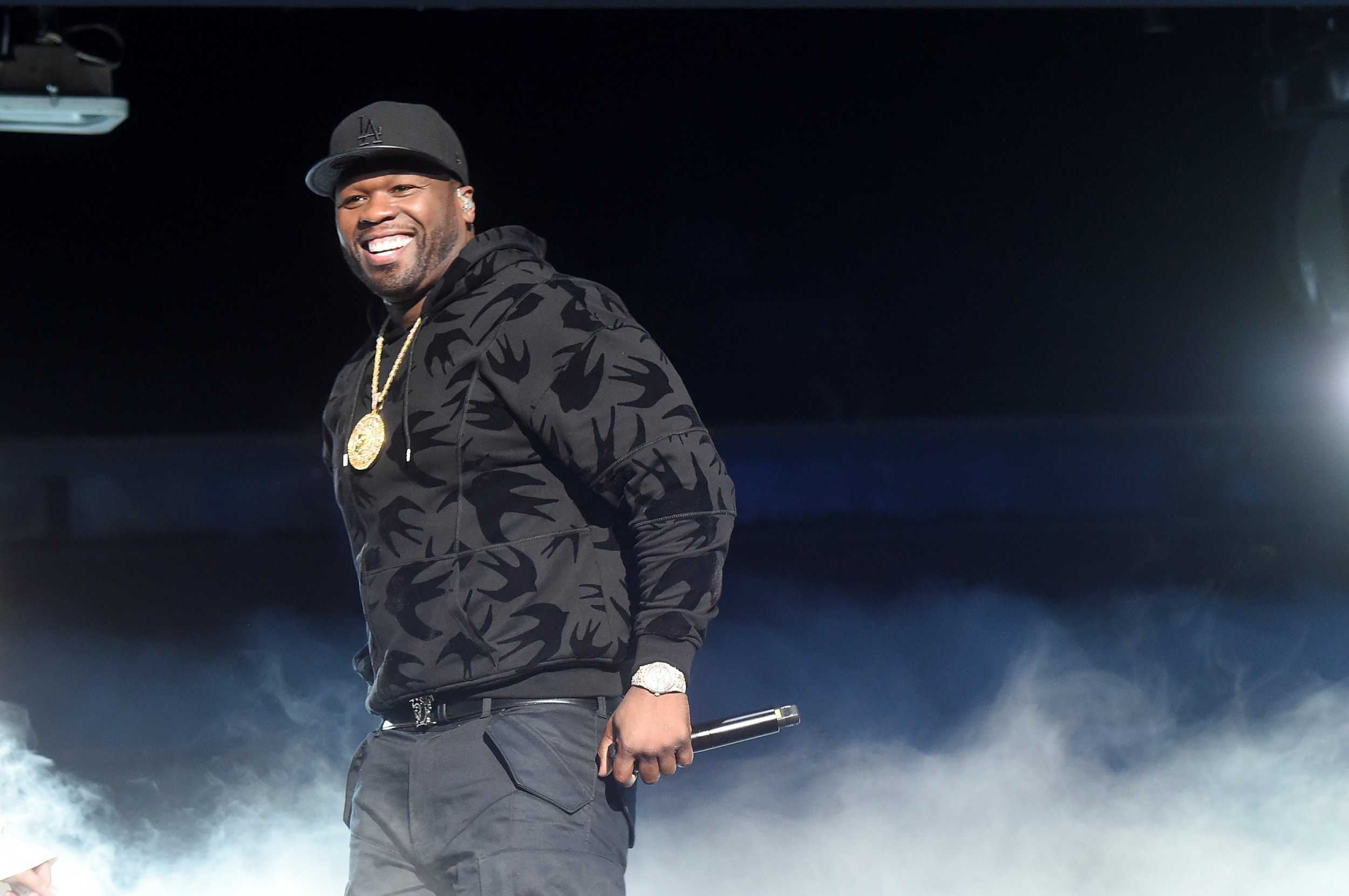 Rapper and actor 50 Cent, also known as Curtis Jackson, claimed last night that President Donald Trump's inaugural committee had offered him $500,000 just to attend the inauguration ceremony in January 2017.
The revelation came as 50 Cent sat next to presidential contender and Democratic Senator Elizabeth Warren during a taping of The Late Late Show With James Corden on CBS.
"You're a very influential guy. You have been for many years. Has any politician ever tried to sort of get your support, ever courted you for support in the past?" James Corden asked 50 Cent.
"Yeah, Trump during inauguration," 50 Cent replied. At that point, Warren turned to 50 Cent, intrigued.
Corden clarified, "To perform?"
50 Cent said, "No, just to come."
He said he didn't accept the offer because he was concerned about the damage such a politically charged appearance could do to his reputation. "To be honest with you, all money is not good money," he said. "You have to be careful what you're doing publicly because—I don't know how you fix that. Like, I was just like, 'Whoa, whoa. Don't bring me in to fix the African-American vote. Bring somebody else.'"
The rapper has been known to have a questionable hold on his finances in the past. In 2015, 50 Cent filed for bankruptcy despite previously being thought to have between $50 and $130 million. At the time, he played off his filing as though it were a strategic move, "Walt Disney has filed bankruptcy. Donald Trump has filed bankruptcy," he told E! News. "It means you're re-organizing your finances, but it does stop things from moving forward that you don't want moving forward."
The White House did not respond to requests for comment.
50 Cent's claim comes as Trump's inaugural committee faces scrutiny over the source of its financing. Federal prosecutors have opened an investigation into the funding of the president's inaugural events after it was alleged that some of the record-breaking $107 million raised was provided by "straw men" representing foreign governments.
The White House has denied the allegations and moved to distance the president from any involvement in inauguration planning.
"The biggest thing the president did, his engagement in the inauguration, was to come here and raise his hand and take the oath of office," White House press secretary Sarah Sanders told reporters in December. "The president was focused on the transition at that time and not on any of the planning for the inauguration."