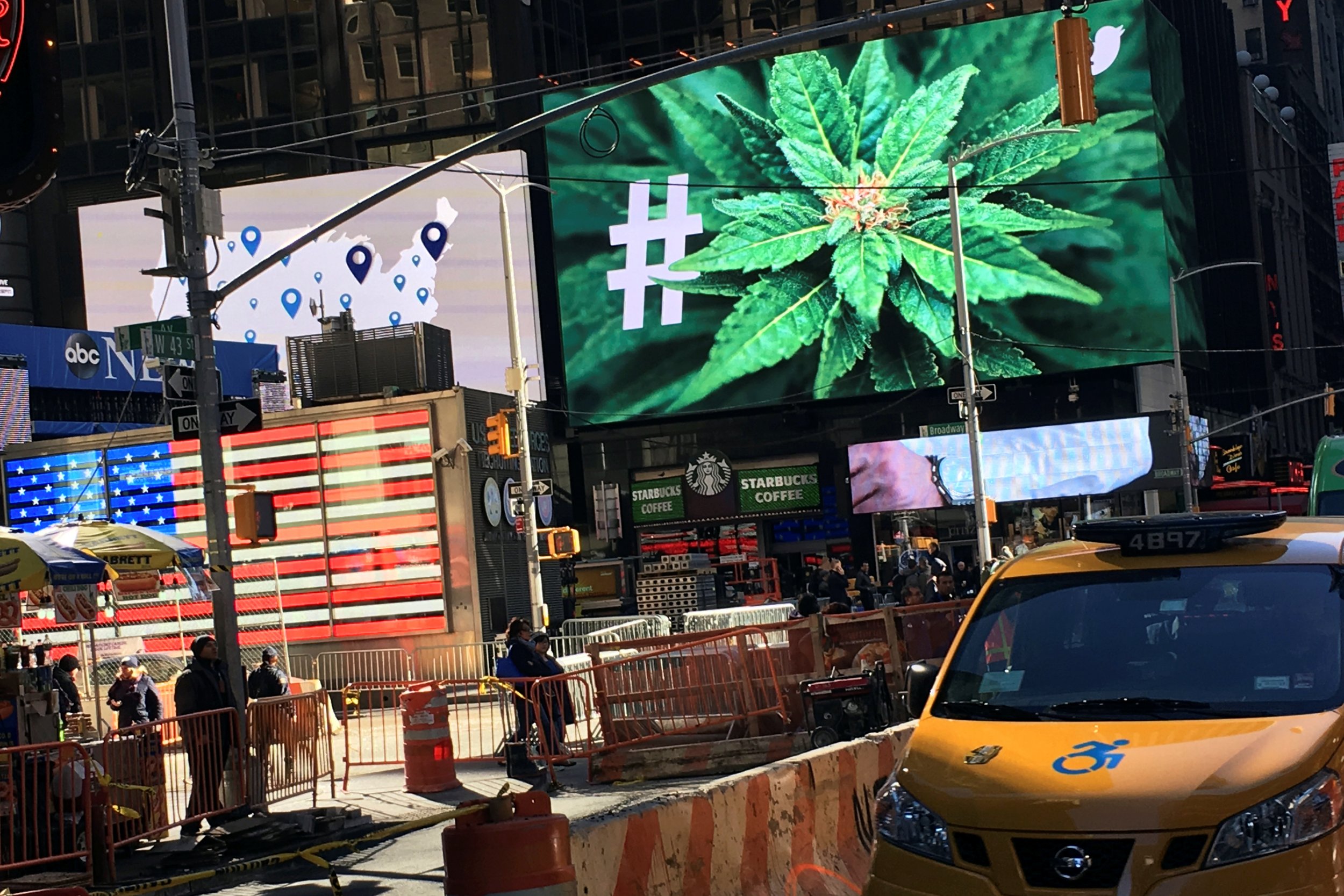 Feeling a little bit anxious about attending Inauguration Day on January 20? Well, exhale: Your prayers may have been answered.
The D.C. Cannabis Coalition, a pro-weed group based in the capital, plans to hand out free marijuana on Inauguration Day to promote the idea of federal legalization. To be exact, it'll be giving away 4,200 joints (get it?), all to be lit at four minutes and 20 seconds into Donald Trump's inauguration speech (get it?). On Facebook, the group's event is dubbed "The Inaugural #Trump420."
Related: You will soon be able to smoke weed from Hunter S. Thompson's stash
The group said it will start distributing joints at 8 a.m. on January 20, the morning of the presidential inauguration. The "gifts" will be handed out on the west side of Dupont Circle, and then the group will march to the National Mall. While lighting up on the National Mall—which is federal land—is illegal, the organizers say they will tell people about the risk of being arrested. Adam Eidinger, founder of DCMJ, a group that helped to pass a bill legalizing marijuana in D.C., told USA Today that it's "a form of civil disobedience."
It's legal to possess up to two ounces of weed in Washington since Initiative 71 was passed last year. While it's not legal to sell marijuana, it is permissible to grow it and hand it out. Eidinger told Washington news outlet WUSA9 that the group is particularly concerned about Trump's pick for attorney general, Jeff Sessions, who has previously said he plans to enforce a federal law on marijuana. Sessions has also called the drug dangerous.
Recreational marijuana use is legal in seven states and Washington, and more than two dozen states—largely on the east and west coasts—have made weed legal mainly for medicinal use. Eidinger told news outlets that the protest is not anti-Trump, and is not intended to disrupt the inauguration.