Donald Trump, Increasingly Isolated and Angry, Is Retreating to Watch More TV Than Ever: Report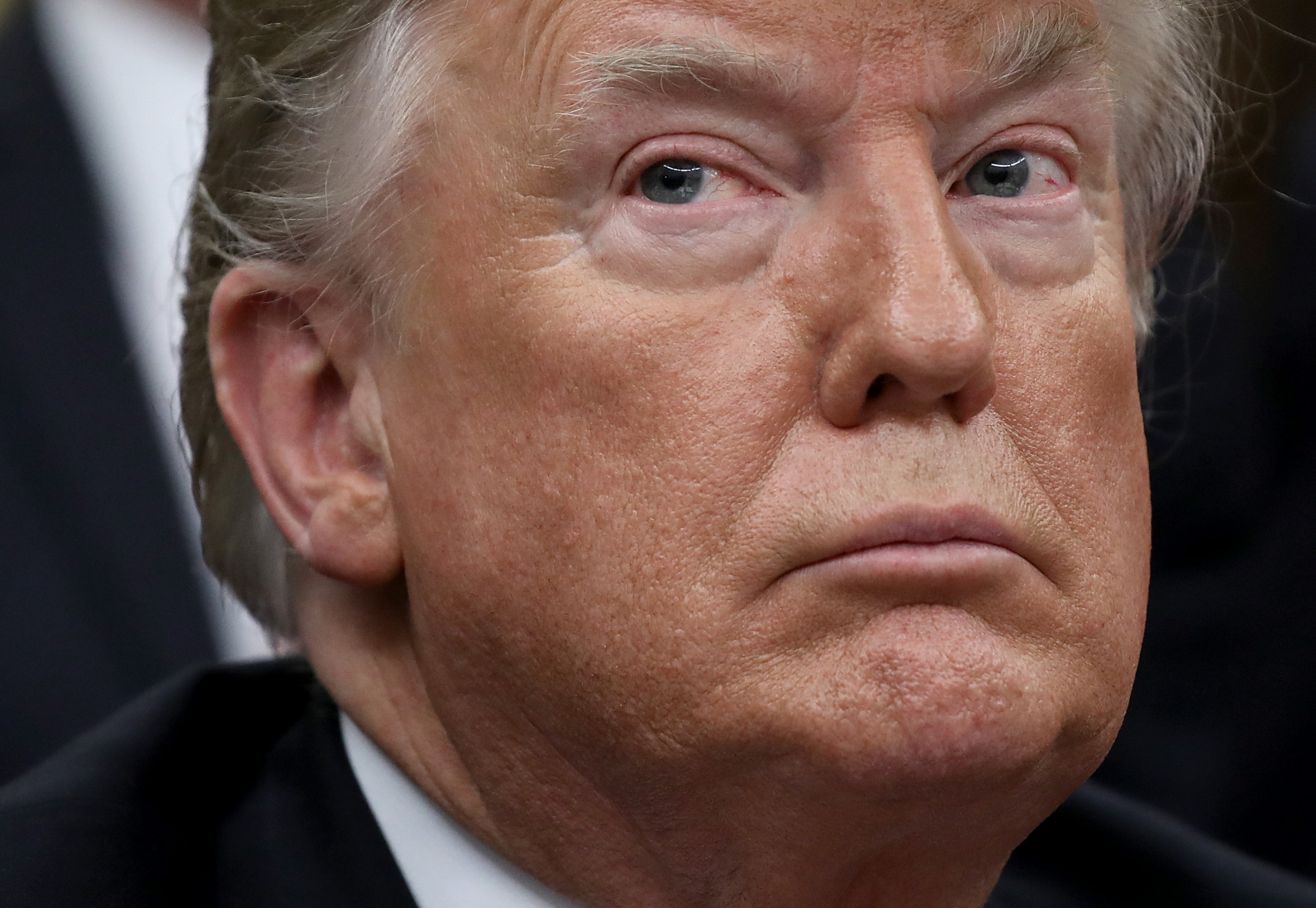 In the wake of Jim Mattis' resignation, swirling scandals and a partial government shutdown, President Donald Trump has grown increasingly isolated and is now watching more television than ever, according to a New York Times report.
According to a report the newspaper published on Saturday, Trump has been lashing out at his aides during meetings, often calling them "idiots" for resisting his wishes.
"At the midpoint of his term, Mr. Trump has grown more sure of his own judgment and more cut off from anyone else's than at any point since taking office," the Times wrote. "He spends ever more time in front of a television, often retreating to his residence out of concern that he is being watched too closely. As he sheds advisers at a head-spinning rate, he reaches out to old associates, complaining that few of the people around him were there at the beginning."
"Now, the president who once declared that 'I alone can fix' the system increasingly stands alone in a system that seems as broken as ever."
In recent months, Trump has been consumed by mounting investigations that have already taken down his campaign chairman Paul Manafort, his former National Security Adviser Michael Flynn, his former personal lawyer Michael Cohen, and his family's foundation.
According to the Times, the president often vents to his aides about his predicament, uncertain why things have played out the way they have. "Look what I did for Mexico and Canada," he reportedly told allies, disgruntled at his lack of recognition. "Look what's happened with terrorism."
In January, House Minority Leader Nancy Pelosi (D-Calif.) will take over the speaker position, enabling House Democrats the opportunity to investigate Trump. All the while, the results of special counsel Robert Mueller's investigation into Russian interference in the 2016 presidential election and possible collusion between Russia and the Trump campaign is still looming.
"Nothing he's going to face in the next two years is going to be like the challenges of the previous two years," Michael Steel, a longtime adviser to Representative Paul D. Ryan and former Speaker John A. Boehner, said, according to the Times. "Given the staff turnover and the increasing feeling that the president is encircled or cornered by legal and political enemies, it's entirely possible it gets worse, not better."