Donald Trump 'Injected a Poison' Into Politics, MSNBC Guest Says: 'How Long Will It Take to Undo the Damage?'
The commentator Mike Barnicle said President Donald Trump has "injected a poison" into America's political system by using the White House to attack the free media and the concept of objective truth.
Barnicle, a veteran columnist, was taking part in a panel discussion on MSNBC's Morning Joe program on Tuesday morning.
Fellow guest Jim Vandehei, the co-founder and CEO of Axios, noted that the Trump campaign is targeting voters with a message of "bias, bias, bias, believe nothing" about what the mainstream media is reporting.
"The polls show it works. If you pound a message that long into the heads of one party, suddenly you look at the polls and 60 percent, 65 percent don't believe anything. And I believe that is going to be one of the lasting consequences of this era," Vandehei said.
Newsweek subscription offers >
"How do you govern, how do you run a country when no-one believes anything that doesn't amplify their own views?"
The media executive said society is yet to dig into the root causes of the growing mistrust, citing several possible reasons, including social media, Trump, and our reading habits.
Scarborough said the breakdown in trust between much of the public and the media has been a long time coming and did not start with Trump. He said people live inside their own political bubbles, which reinforces rather than challenges their beliefs.
"By the end of the day, the person who thinks different from you politically is not somebody who has different views from you on issues, they're your enemy," Scarborough said.
Newsweek subscription offers >
"All of that is true, Joe. With one stark, naked, dangerous difference," Barnicle said. "This time it's being led by the commander in chief of the United States of America. And he has injected a poison into our system, and Jim is absolutely right.
"I mean, some of the things that have occurred, we talk about it a lot. How long will it take to undo the damage that's already been done? A lot of it can probably be repaired by the next president within a couple of years, two or three years, one term, who knows. This is different."
Barnicle added: "This is a virus that he has planted in our culture that is going to be longstanding. It's been incredibly successful already and it will continue to be successful."
Trump, who routinely peddles false information, has long complained about the media coverage of his administration. He has repeatedly used incendiary rhetoric against the media, calling journalists the "enemy of the people" and dismissing fair reporting or criticism as "fake news."
Axios reported Tuesday that allies of President Trump are fundraising for at least $2 million to target mainstream journalists for investigation, before passing any embarrassing or damaging information about them to Trump-friendly media, such as the far-right Breitbart News.
Among the "primary targets" reported were CNN, MSNBC, all broadcast networks, New York Times, Washington Post, BuzzFeed, Huffington Post, and "all others that routinely incorporate bias and misinformation into their coverage. We will also track the reporters and editors of these organizations," the fundraising pitch stated.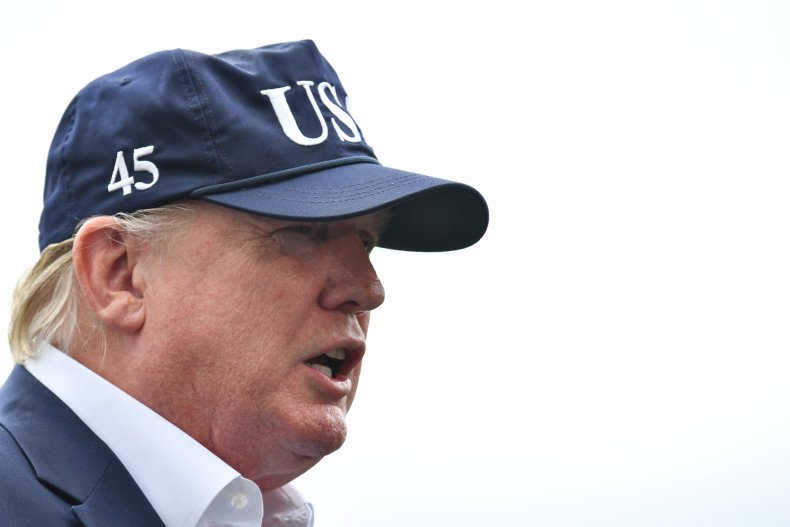 Donald Trump 'Injected a Poison' Into Politics, MSNBC Guest Says: 'How Long Will It Take to Undo the Damage?' | Politics