Donald Trump Insults France in Twitter Rant on Anniversary of Deadly 2015 Paris Attacks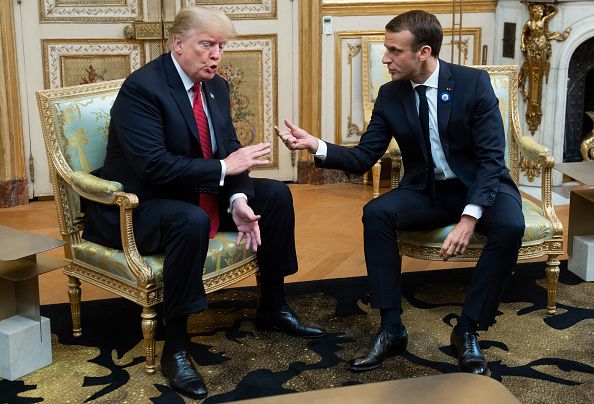 As France began commemorating the third anniversary of the deadly terror attack on the Bataclan theatre, President Donald Trump took to Twitter and derided the European country's military.
French President Emmanuel Macron has for months called for the establishment of a European army, and in a radio interview last week he again stressed his desire to build a "real European army" that would allow Europe to defend itself without the help of the United States. Macron has touted the army as an alternative to the nationalism reemerging in Europe. Trump, however, appears to have taken offense at the suggestion that France wouldn't need the U.S. for its military protection and lashed out at the U.S. ally on social media.
"Emmanuel Macron suggests building its own army to protect Europe against the U.S., China and Russia," Trump tweeted early Tuesday morning. "But it was Germany in World Wars One & Two - How did that work out for France? They were starting to learn German in Paris before the U.S. came along."
In separate tweets, Trump also criticized France's trade policy, Macron's approval rating, and France's unemployment rate, and tweeted "MAKE FRANCE GREAT AGAIN" in all capital letters.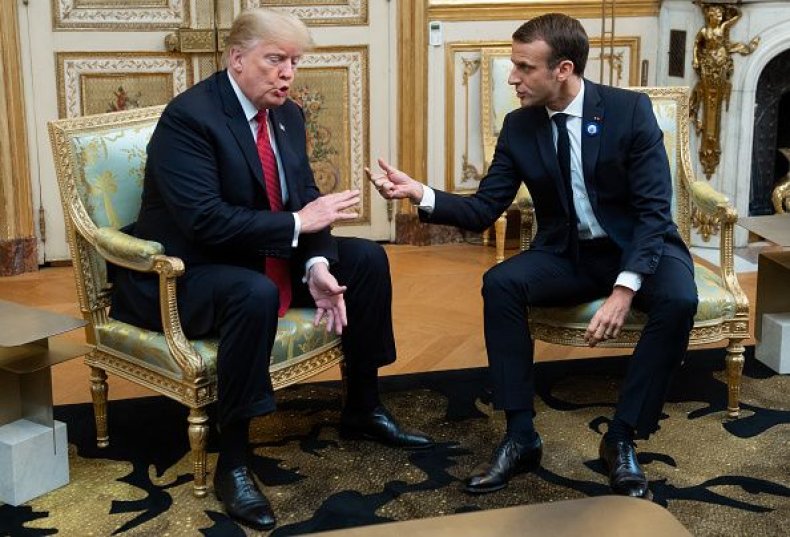 The tensions emerged as world leaders celebrated the 100 year anniversary of the end of World War I and as French leaders prepare to mark the anniversary of the brutal attack on Paris by the Islamic State in 2015.
France has long been the main advocate for a European military force that would cooperate outside of the framework of the North Atlantic Treaty Organization (NATO), which includes the U.S., Canada and some European allies that are not a part of the European Union. In June, at least nine members of the EU agreed to participate in a joint military intervention force led by France. Germany, Belgium, Britain, Denmark, the Netherlands, Estonia, Spain and Portugal all signed up for the initiative.
Many military experts, however, say that the formation of a Europe army will not be feasible because the EU does not have a centralized state apparatus that can give orders.
As Trump tweeted on Tuesday, Macron attended the commemoration ceremony for the 2015 attack that left 130 people dead. The attacks, which targeted several venues around Paris, were the deadliest in the country since World War II. Officials read the names of the victims one by one during Tuesday's ceremony.