How Smart Is Trump? A History of the President's Weird Obsession With IQ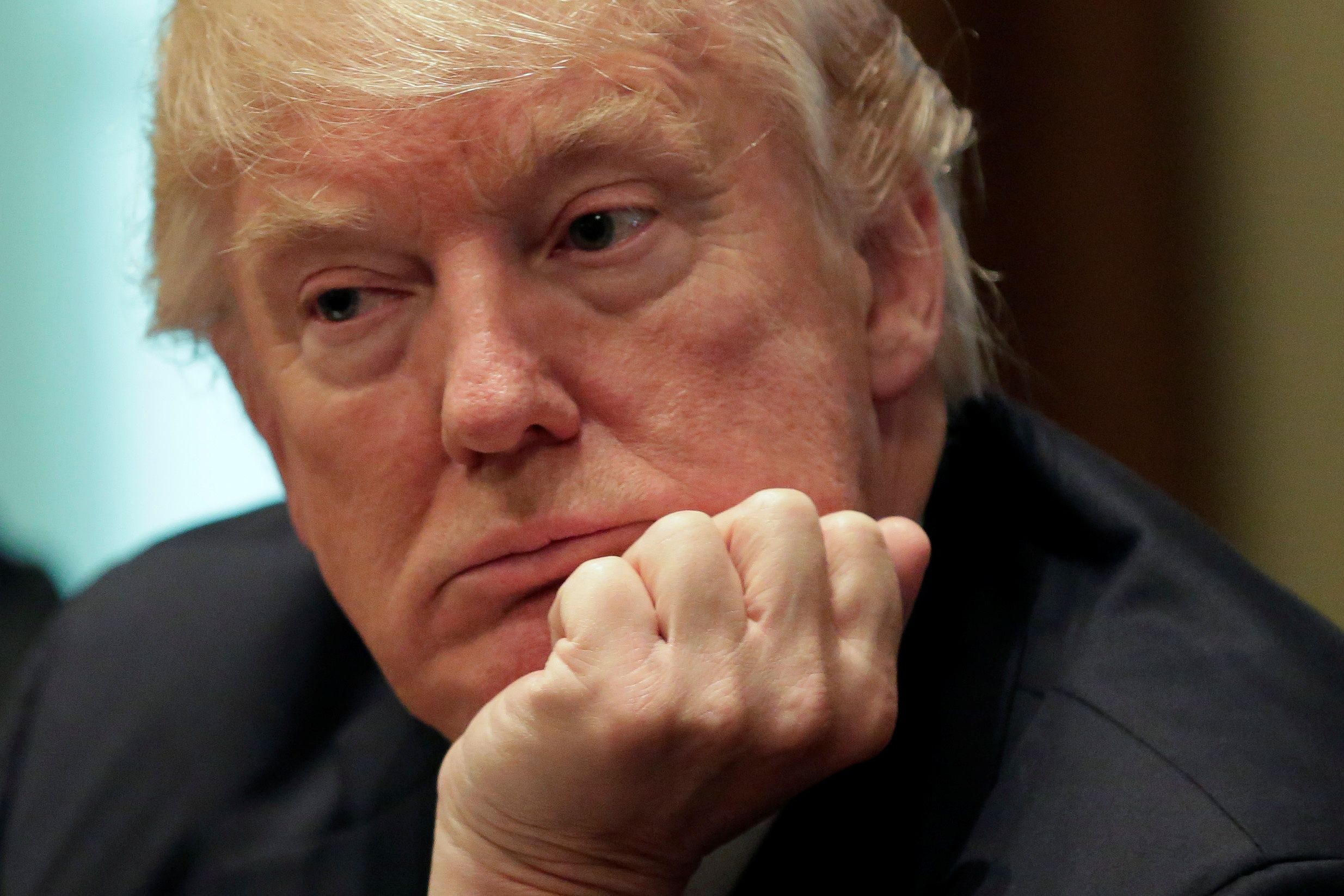 Minutes before claiming that Morning Joe host Mika Brzezinski was "bleeding badly from a face-lift" when she and co-host Joe Scarborough visited him at Mar-a-Lago, President Donald Trump referred to Brzezinski as "low I.Q. Crazy Mika." The president was upset that he has been criticized on the MSNBC program.
Related: Donald Trump's strange relationship with apologies
Trump is known for dishing out vicious insults to those who speak ill of him, and attacking an enemy's IQ is one of his most classic burns. Let's peruse the president's Twitter history for some examples.
In April 2013, he tweeted that Hardball host Chris Matthews "must have the lowest IQ on television" for "telling people that domestic terrorists are from the right."
Also in April 2013, he corrected a user who said his IQ was probably somewhere between that of George W. Bush and Barack Obama. "Much higher than both," Trump responded.
A month later, he reiterated his contention that his IQ is higher than Obama's.
In May 2013, he retweeted someone's remark that Trump's IQ was higher than that of "idiot Jon Stewart," adding, "That's true. And by a lot."
Two days later, he attacked a random Twitter user who asked him if an IQ of 60 was good.
Trump also once said that he has a "much higher I.Q." than both political strategist Karl Rove and conservative political commentator George Will.
Just as much as Trump bashes others for their low IQs, he touts his own score, which he claims is "one of the highest."
Want him to prove it?
Is there any truth to Trump's claim that he has an astronomical IQ? Short for "intelligence quotient," it can be measured by various standardized tests. But there doesn't appear to be any evidence that Trump has taken any of them, or that his IQ score has been registered.
Trump's reliance on IQ as a way to prove his intelligence amounts to nothing more than a salesman's trick. Intelligence is abstract, so floating something relatively concrete like an IQ score lends his claims of intelligence a false sense of legitimacy. In January, Trump said at a congressional leadership luncheon that his Cabinet has "by far the highest IQ of any Cabinet ever assembled." He of course has no idea what the IQ scores of his Cabinet members actually are, but saying they are high at least sounds more legitimate than simply saying the members are smart. Ironically, one of the members of Trump's high-IQ Cabinet is Perry, whose IQ Trump questioned during the campaign.
There isn't much hard evidence to suggest Trump possesses any sort of objective intelligence. He received only an undergraduate degree—not an MBA—from the Wharton School at the University of Pennsylvania. He attended that prestigious school for only two years, transferring from Fordham University in the Bronx. In her 2001 book The Trumps, Gwenda Blair writes that Trump's grades at Fordham were "respectable" and that his admission to Wharton was due to a family connection to the admissions officer and his family's wealth, according to The Washington Post. Wharton does not list Trump as graduating with any honors.
Trump's IQ score, then, is a mystery, and it could be that he's never actually had it calculated. As with health care, foreign policy, climate science and the benefits of exercise, when it comes to measuring his own intelligence, ignorance is bliss for President Trump.