Donald Trump Admits He Didn't Read Intelligence Report, Then Criticizes Reporting on It
President Donald Trump admitted he had not read an intelligence report when speaking to the press on Thursday. But that did not stop him criticizing how the press had reported on it.
"I didn't see the report from the intelligence," Trump said, before curiously adding, "When you read it, it is a lot different than what is covered in the news."
The intelligence report in question—the Worldwide Threat Assessment released by Director of National Intelligence Dan Coats this week—seemingly contradicted many of Trump's claims about North Korea, Russia and the Islamic State militant group (ISIS). For instance, Trump has said ISIS was all but defeated while announcing he intended to pull troops from Syria. Coats did not agree.
"While ISIS is nearing territorial defeat in Iraq and Syria, the group has returned to its guerrilla warfare roots while continuing to plot attacks and direct its supporters worldwide," he said. "ISIS is intent on resurging and still commands thousands of fighters in Iraq and Syria."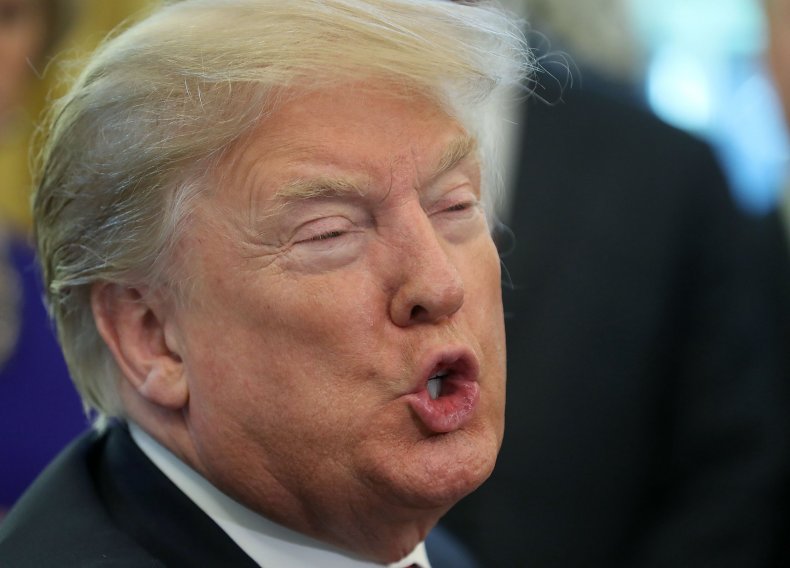 The New York Times reported that Trump received the report "as a scorecard on his foreign policy, and something close to an affront." Indeed, he raged against the report in a tweet on Wednesday.
In a series of tweets, he posted: "The Intelligence people seem to be extremely passive and naive when it comes to the dangers of Iran. They are wrong! When I became President Iran was making trouble all over the Middle East, and beyond. Since ending the terrible Iran Nuclear Deal, they are MUCH different, but........a source of potential danger and conflict. They are testing Rockets (last week) and more, and are coming very close to the edge. There economy is now crashing, which is the only thing holding them back. Be careful of Iran. Perhaps Intelligence should go back to school!"
A number of observers criticized Trump's response. "If you're going to ignore that information, then you're going to make poor decisions," said Democratic California Representative Adam Schiff said in an interview with the Times. "It means the country is fundamentally less safe," he added.