Donald Trump Interrupted Hillary Clinton 51 Times During 'Sexist' Presidential Debate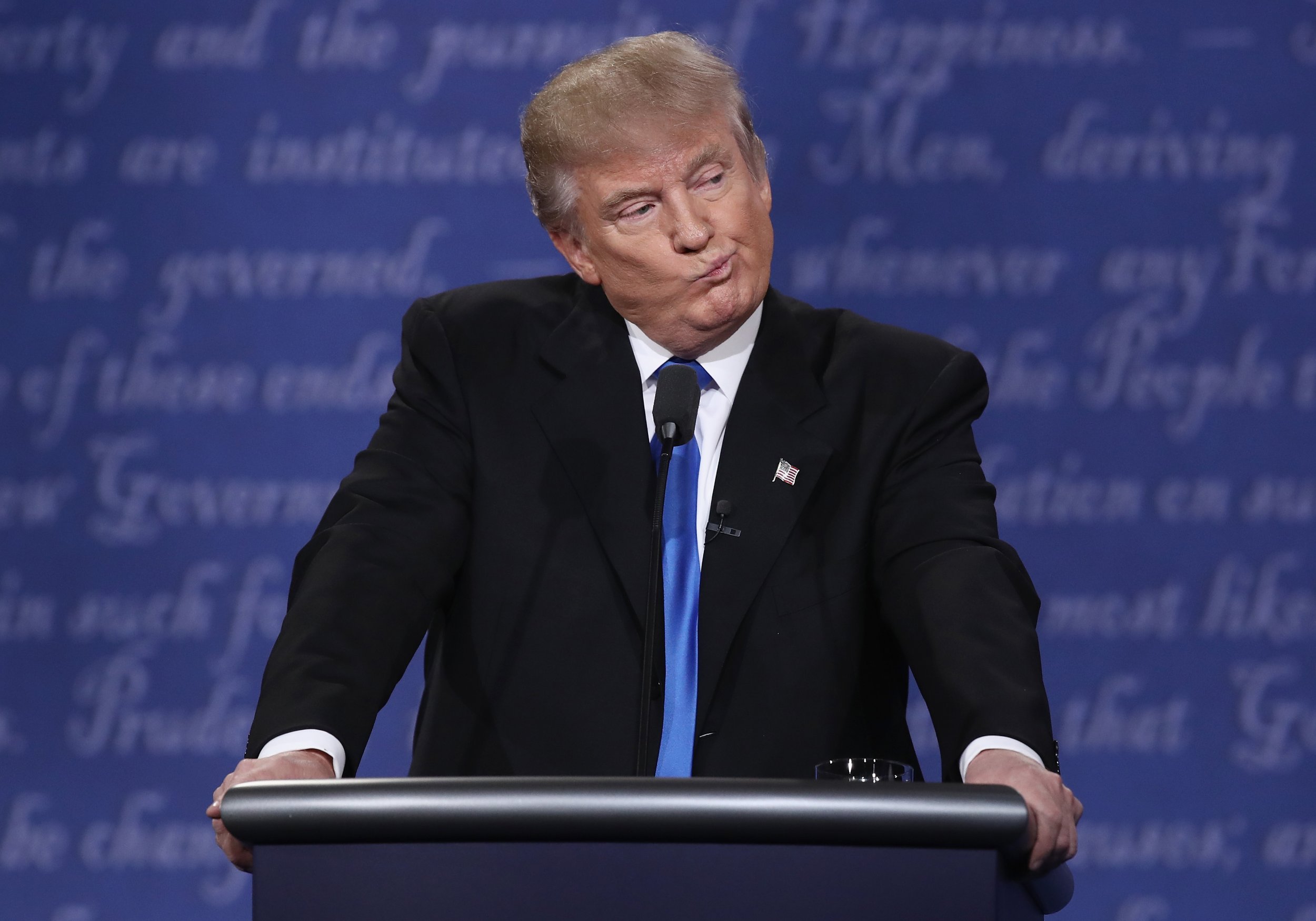 Donald Trump interrupted Hillary Clinton 51 times during the presidential debate, prompting critics to lambast his attitide as sexist and misogynist.
Trump used the debate Monday night to launch a tirade against Clinton, who only cut him short 17 times, according to Vox.
Trump called Clinton to task for her previous support of trade deals, and her foreign policy dealings, but he also used much of the 90-minute clash at Hofstra University, outside New York, as a chance to question her suitability as president.
"She doesn't have the look and she doesn't have the stamina," he argued. "I've been all over the place. You decided to stay home."
Clinton used Trump's swipes to highlight his derogatory comments toward women, which have been well reported.
"This is a man who has called women pigs, slobs, and dogs," Clinton said. "Someone who has said pregnancy is an inconvenience to employers, and has said women don't deserve equal pay unless they do as good a job as men."
Clinton recalled the time Trump called former Miss Universe contestant Alicia Machado "Miss Piggy" and "Miss Housekeeping," because she is Latina.
In his closing remarks, Trump addressed Clinton's criticism of his sexism by citing his tumultuous public relationship with comedian Rosie O'Donnell.
"I said very tough things to her and I think everybody would agree that she deserves it, and nobody feels sorry for her," Trump said of O'Donnell.