Donald Trump Invites People to Pay $15,000 to Take a Photo With Him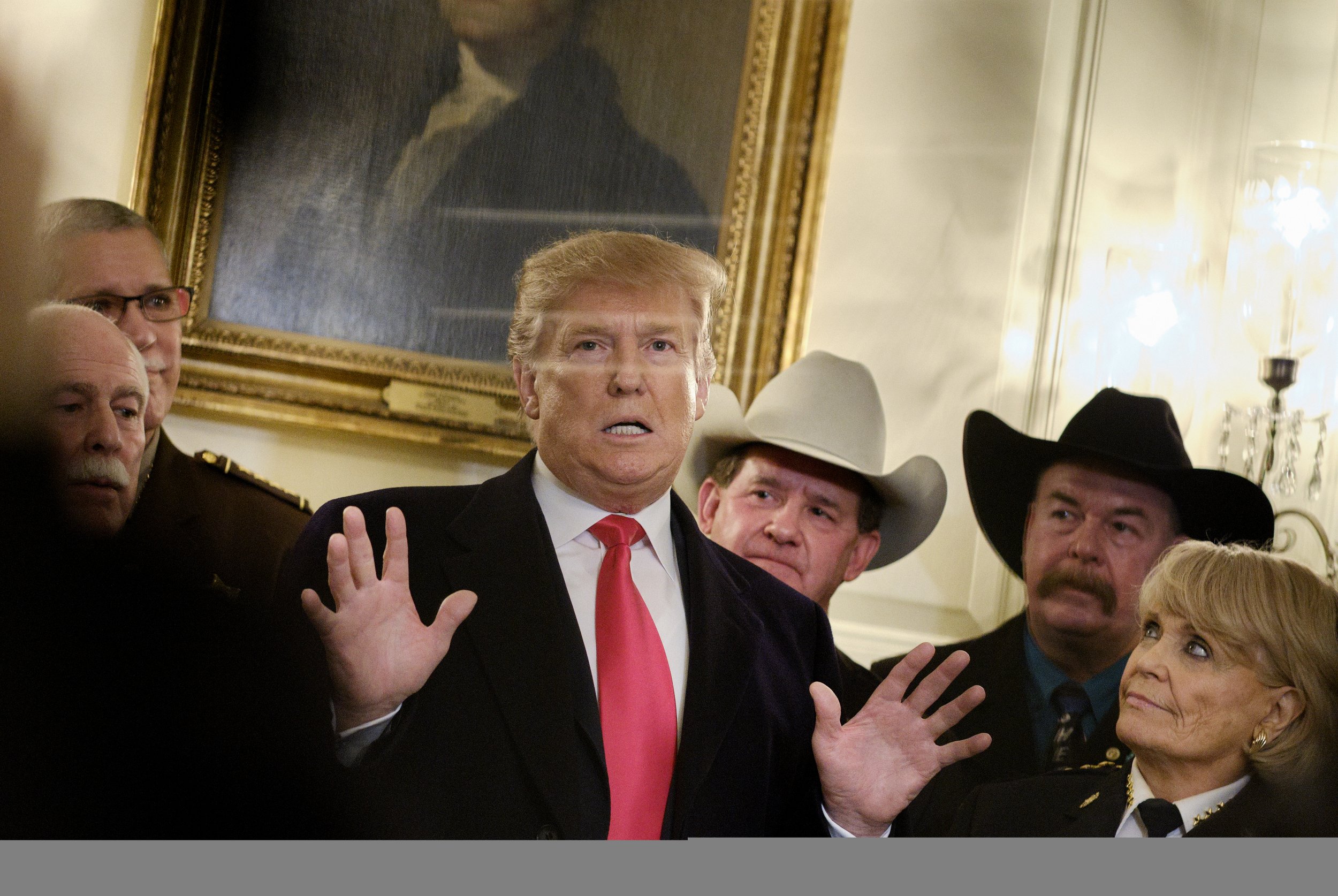 Donald Trump is traveling to El Paso, Texas, on Monday afternoon to hold a "Make America Great Again" rally where he will be touting his demands for $5.7 billion worth of funding for his proposed wall on the U.S.-Mexico border.
But Trump will also be using the opportunity to fundraise for his 2020 re-election campaign by selling tickets for a photo opportunity with the president. The price — $15,000 each.
Washington Post White House reporter Josh Dawsey shared the event invitation on Twitter earlier today. "RNC Chairwoman Ronna McDaniel and Trump Victory Finance Chairman Todd Ricketts cordially invite you to a photo opportunity and rally with Donald J. Trump President of the United States," it read. "Photo opportunity $15,000 to attend."
Although the photo price seems high, it's actually relatively reasonable compared to another Trump campaign fundraising event last September where the president charged $100,000 for a place at a roundtable event in Washington D.C., an additional $70,000 per couple for a photo opportunity and another $35,000 per couple for dinner.
By comparison, former Democratic presidential nominee Hillary Clinton charged at least $100,000 per person for a fundraising dinner held in Nebraska in 2016, while former President Barack Obama held fundraising events in 2012 that cost around $35,800 per head.
The Trump campaign team also fired off emails to supporters on Monday asking for donations of "at least $5" to "help put pressure on the Democrats" over the proposed border wall. Those who donate will then "become an Official Build the Wall Member."
"I'm headed to El Paso, Texas, today for a huge rally at our Southern Border to show Democrats how much Americans demand THE WALL," the email read. "While Democrats refuse to acknowledge the crisis at our Southern Border, the safety of Americans is threatened every day…"
"Just last week, an MS-13 gang member was taken into custody for a fatal shooting on a subway platform in New York City. We're removing these gang members by the thousands, but until we secure our border they're going to keep streaming back in."