President Donald Trump wants lower oil prices and presses OPEC to increase market supply. But his withdrawing the U.S. from the Iran nuclear deal and reimposing economic sanctions will drive oil prices even higher, experts have warned.
On Tuesday, the sanctions on Tehran kicked back in and will escalate further later in the year. It puts American allies who still support the Iran nuclear deal, particularly the European Union, in a difficult position. As Trump summed it up in a tweet: "Anyone doing business with Iran will NOT be doing business with the United States."
The EU trades with Iran, which includes buying oil, and instructed businesses to continue to do so if they wish, despite American sanctions. But companies all over the world, including those inside the EU, will weigh the cost of losing American business against continuing to trade with Iran.
And that will affect the oil market by creating doubt about Iran's ability to continue selling its own oil in global markets now that the U.S. is working to cut Tehran out. The Trump administration accuses Iran of defying the 2015 deal under which sanctions were dropped in exchange for allowing inspectors to verify that its nuclear program was not about making weapons.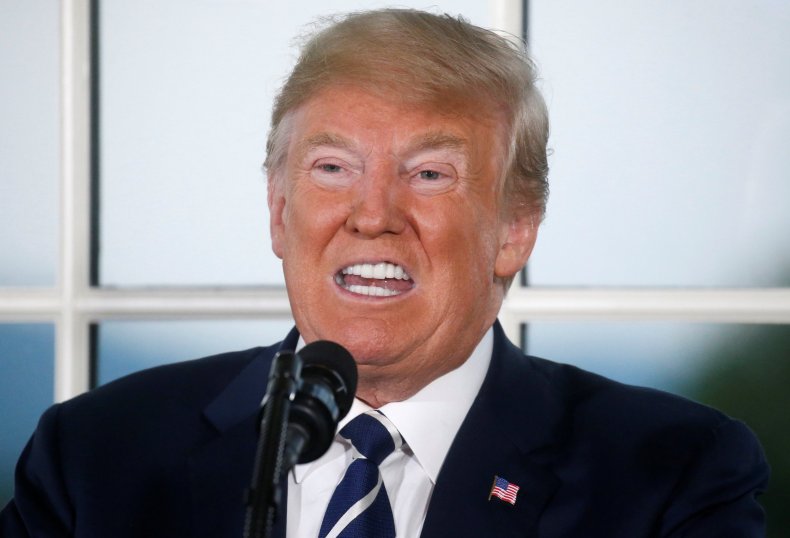 The price of a barrel of West Texas Intermediate (WTI) crude oil was $69.21 on Wednesday morning, having started the week at $68.77. One oil market analyst told CNBC the price could pass $90 a barrel by the end of the year—in large part because of the Iran sanctions.
Amrita Sen, chief oil analyst at Energy Aspects, told the Squawk Box Europe Monday: "A lot of people think China can just buy all of the Iranian oil, but they came out and said: 'Yes, we may not reduce but we are not going to increase our intake either.' So, you could see a significant crunch in terms of lost supplies into the market and then that obviously means higher prices."
Hussein Sayed, chief market strategist at FXTM, told the Press Association that investors were keeping a close eye on oil prices now that U.S. sanctions on Iran are back in place.
"The U.S. aims to bring Iranian oil exports to zero by November, but, given that China, India, and the EU are opposing these sanctions, it's becoming a difficult guess as to how many barrels will be off the market by then," Sayed said.
"With global demand remaining healthy and the global heatwave increasing oil demand, I think prices will remain well-supported in the near term. However, a break above $80 needs a supply shock, but we are not there yet."
In July, Trump fired off yet another criticism of OPEC, the oil price cartel of which Iran is a member. Founded in 1960, OPEC consists of governments whose countries are significant oil producers. Together they regulate the supply of oil that reaches the market and can consequently control prices.
"The OPEC Monopoly must remember that gas prices are up & they are doing little to help," Trump tweeted on July 5. "If anything, they are driving prices higher as the United States defends many of their members for very little $'s. This must be a two way street. REDUCE PRICING NOW!" Trump tweeted in early July.
The cartel, in partnership with Russia, has restricted oil supply for more than a year to support the price per barrel after a period of sharp decline from recent highs that caused economic turmoil for member states. At its June meeting, however, OPEC agreed to slightly increase oil production.
Trump, who is mindful of what impact rising gas prices will have on American voters heading into the November midterms, responded on Twitter: "Hope OPEC will increase output substantially. Need to keep prices down!"
But by pushing hard on Iran and trying to curb entirely its oil exports, Trump is forcing oil prices higher, or at least offsetting other factors that could help prices to fall or stall, such as a small increase in OPEC production.