Donald Trump Stokes Iran War Fears, Warns 'They Will Suffer Greatly' If They 'Do Anything'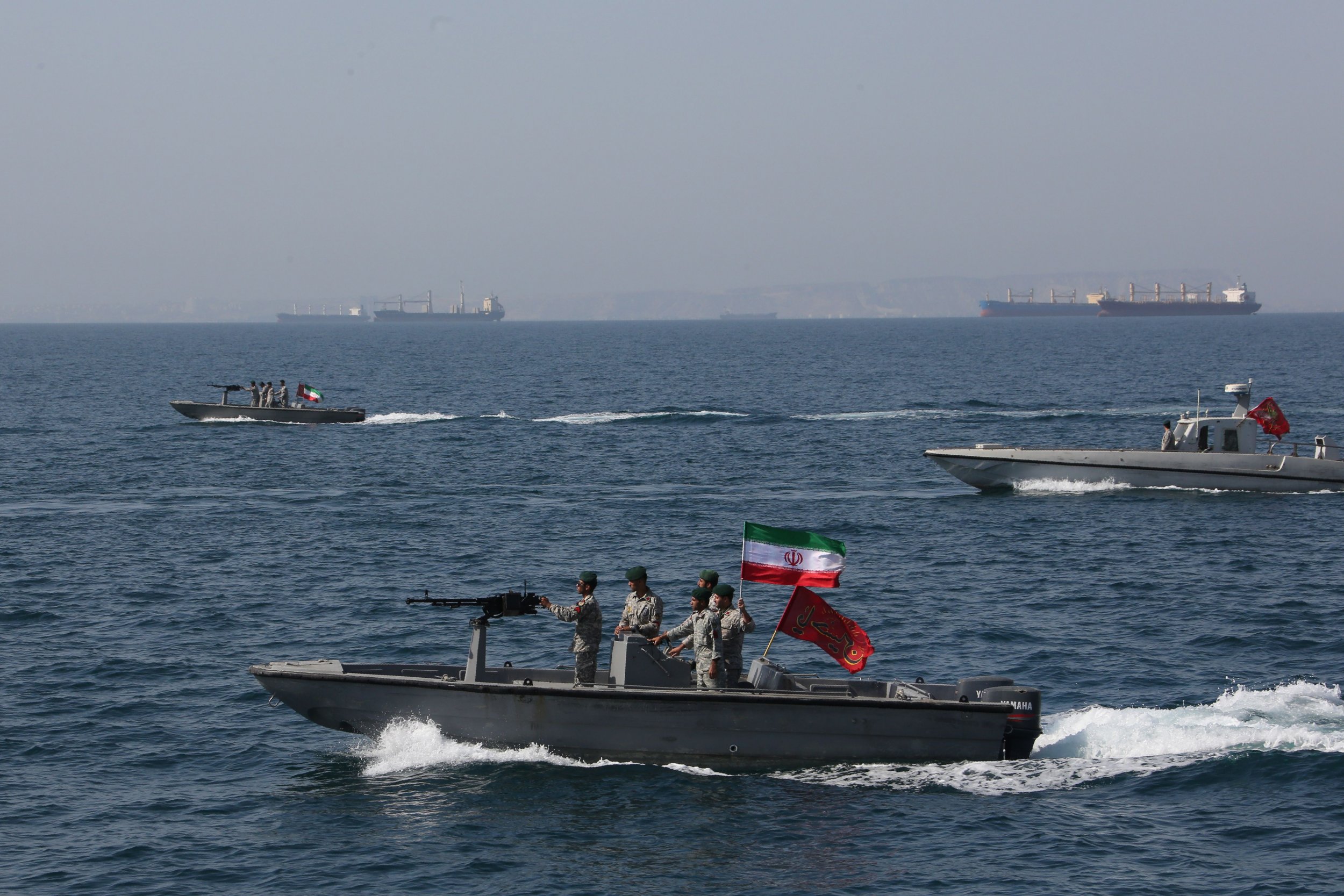 President Donald Trump did not dismiss the potential for a war between the United States and Iran Monday as tensions escalated with reports of recent, unclaimed attacks against commercial tankers near the world's busiest oil chokepoint.
At a White House press conference alongside Hungarian Prime Minister Viktor Orbán, Trump offered his first remarks on Iran after up to four tankers—of which two are believed to be Saudi and one Norwegian—were damaged Sunday off the coast of the United Arab Emirates' Fujairah Emirate in the Sea of Oman. Saudi Arabia and the UAE described the attacks as "sabotage" acts.
"We'll see what happens with Iran. If they do anything, it will be a big mistake," Trump told reporters when asked about rising tensions with Tehran. "I'm hearing little stories about Iran. If they do anything, they will suffer greatly."
Asked directly about the apparent attacks in the Sea of Oman, Trump again said, "We'll see what happens with Iran." He that "it's gonna be a bad problem for Iran if something happens, I can tell you that. They're not going to be happy."
When journalists requested clarification, Trump said, "You can figure it out yourself. They know what I mean."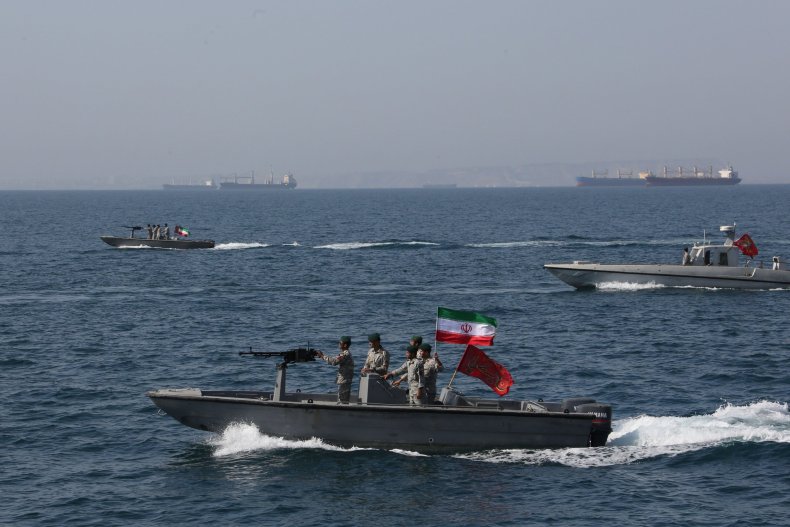 The attack off the UAE coast came just a day after the U.S. warned of "an increased possibility that Iran and/or its regional proxies could take action against U.S. and partner interests, including oil production infrastructure, after recently threatening to close the Strait of Hormuz." The strait is located less than 100 miles away, and a third of the world's maritime oil traffic passes through it.
Earlier on Monday, Iranian Foreign Ministry spokesman Abbas Mousavi expressed "regret" about Sunday's incident and called it "concerning." He called for "clarification" on what exactly happened and criticized the "negative impact of the incident on the security of the shipping industry and on maritime transit in the region."
At the same time, he warned against "any malicious attempt by conspirators to undermine stability and security in the region" and called for "the regional countries to be alert to any adventurism by foreign elements."
The latest developments came at a time of worsened frictions between the two longtime foes. The relationship took a steep dive after Trump pulled the U.S. out of the 2015 nuclear deal last year, accusing Tehran of using sanctions relief to fund militant groups and develop ballistic missile technology. On the anniversary of this exit Wednesday, Iran announced it would end some of its commitments under the deal because European parties to the agreement had not lived up to their end of the bargain in the face of U.S. economic pressure since the pullout.
The Trump administration has sought to use sanctions to bring Iran's oil exports to zero, eliciting Iranian threats to close the Strait of Hormuz. Last week, White House national security adviser John Bolton announced that the USS Abraham Lincoln Carrier Strike Group and a bomber task force were heading to the Middle East following "a number of troubling and escalatory indications and warnings" toward U.S. interests in the region.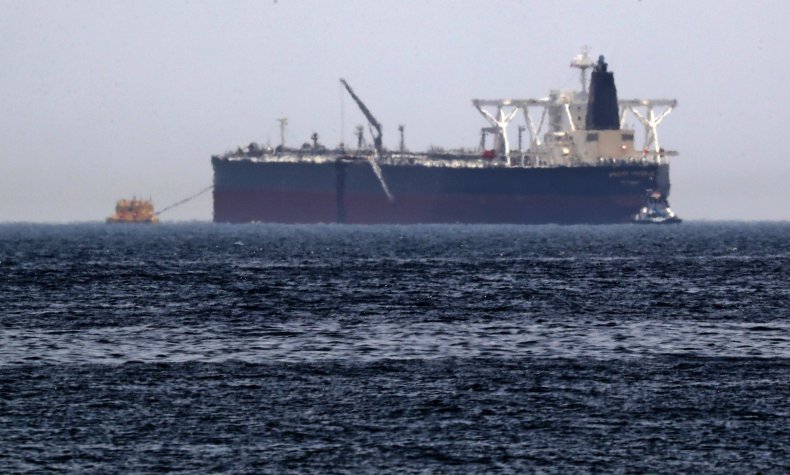 Iranian Foreign Minister Mohammad Javad Zarif has grouped Bolton with Israeli Prime Minister Benjamin Netanyahu, Saudi Crown Prince Mohammed bin Salman and UAE President Khalifa bin Zayed Al Nahyan as part of the so-called B-Team he has accused of pushing their nations toward war with Iran.
Tehran's envoy to the United Nations, Majid Takht Ravanchi, called Bolton's claims of an impending Iranian plot "fake intelligence" that was "being produced by the same people who, in the run-up to the U.S. invasion of Iraq, did the same. " His reference was to Bolton's role in supporting the 2003 Iraq War based on claims it had weapons of mass destruction and harbored links to Al-Qaeda, later found to be false.
Earlier this week, Secretary of State Mike Pompeo canceled a trip to Germany and made a surprise stop to Iraq amid reported "information that indicates that Iran is escalating their activity." On Monday, the top U.S. diplomat again suddenly switched his plans, skipping Moscow for a trip to Brussels, where he will "meet with European allies to discuss recent threatening actions and statements by Iran."
Pompeo was set to travel later to Russia's Black Sea city of Sochi to meet Foreign Minister Sergey Lavrov, who on Monday met his Chinese counterpart, Wang Yi. Moscow and Beijing have declared their continued support for the Iran deal and have called on the EU, France, Germany and the United Kingdom to normalize trade ties with Tehran, as their agreement stipulated.