Trump Doesn't Have the 'Skill Set' to Bring Peace to Northern Ireland, Irish Prime Minister Says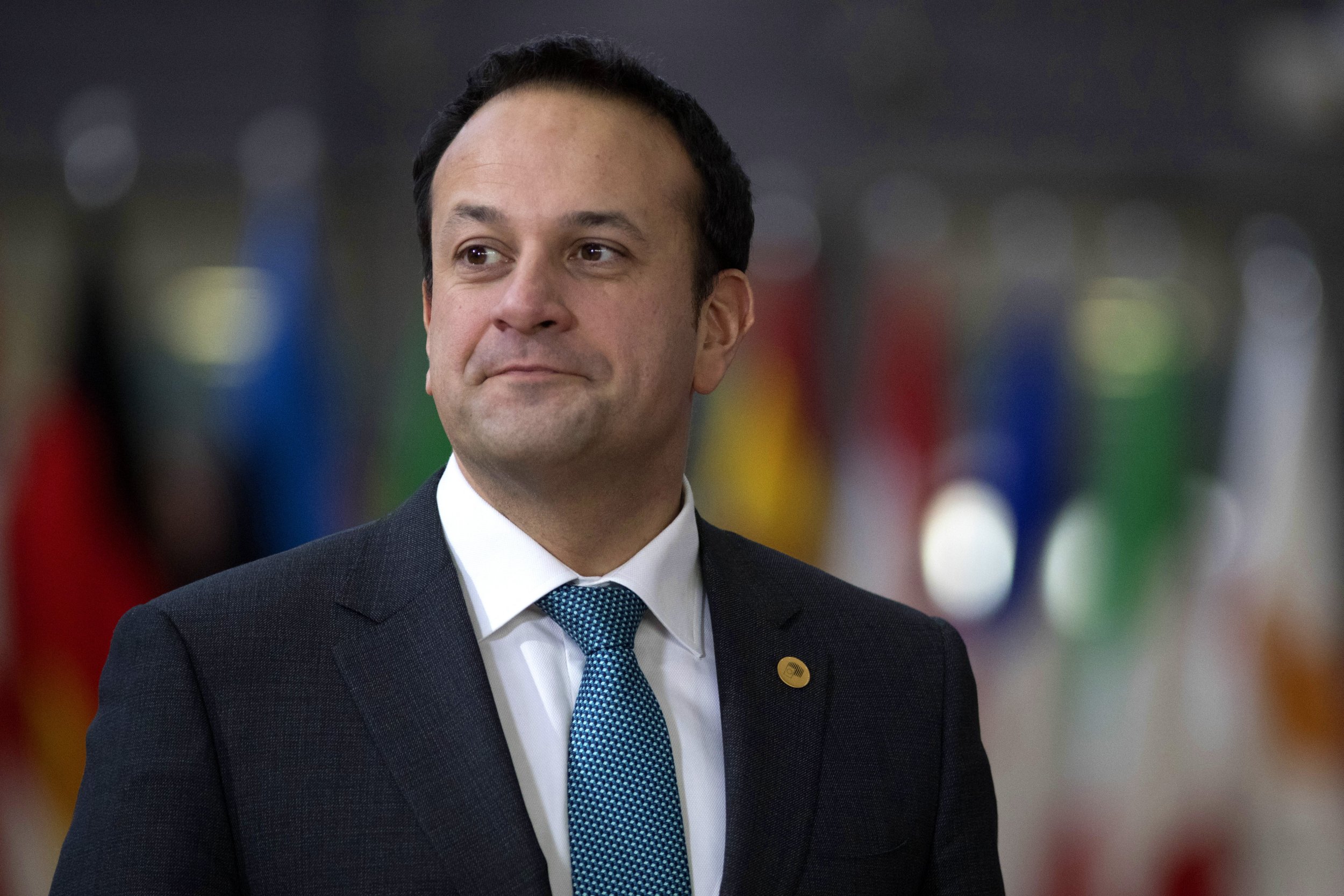 Donald Trump is ill-equipped to help solve the political crisis in Northern Ireland, according to the Irish prime minister.
Irish Premier Leo Varadkar told reporters this week the U.S. president does not have the "skill set" necessary to deal with the current government impasse, which has left Northern Ireland without a functioning government since January 2017. Varadkar referenced Trump's book, The Art of the Deal, saying that Trump's ideal negotiation tactics would not help solve the dispute in Northern Ireland.
"I have read The Art of the Deal and the basic concept behind that is 'a good deal is when I win and you lose'. That's not the kind of deal that is going to work in Northern Ireland," Varadkar said. "So while President Trump has many enormous talents and abilities, I don't think bringing about peace in Northern Ireland would be his skill set."
Varadkar, however, was careful not to entirely rule out the possibility of Trump stepping in and being helpful. "But certainly we are always open to assistance from the U.S.," he added.
Past U.S. presidents have had success in forging working government relationships in Northern Ireland, with the most notable example coming from President Bill Clinton's work in forging the 1998 Good Friday Agreement. The agreement established the current system of government used in Northern Ireland and also forged agreements between Northern Ireland, the United Kingdom and Ireland.
The Northern Irish government agreement of power-sharing between Sinn Fein and the Democratic Unionist Party, the two major parties in the country, fell apart last January amid disagreement over a renewable heat incentive scheme, an energy program established to encourage Northern Irish businesses to graduate from fossil fuels to renewable sources of energy. For a year now the two parties, which must agree on a power-sharing structure for the government to function, have been unable to reach an agreement.
This is not the first time the Irish premier has taken jabs at Trump. Varadkar criticized the president in October for spreading "fake news" when Trump told reporters he heard "that Ireland is going to be reducing their corporate rates down to 8 percent from 12." Before that, in an interview with Time in July, Varadkar said "I absolutely disagree with some of the pronouncements he has made in the past."
Trump campaigned on a promise to broker a deal to bring peace to the Middle East, though his December decision to recognize Jerusalem as the capital of Israel likely killed any chance there was of such a deal. While Israel thanked Trump for his decision, Palestinian National Authority President Mahmoud Abbas said there is no place for the U.S. in further negotiations.