Chuck Rettig, President Donald Trump's pick to run the Internal Revenue Service, owns multiple properties at the Trump-branded hotel and tower in Waikiki, Hawaii. Rettig had previously disclosed a 50 percent stake in two rental units in Hawaii but didn't detail their specific location, according to a memo obtained by Politico.
"Mr. Rettig has moved through the Finance Committee's bipartisan vetting process in good faith, providing accurate information regarding his personal finances and other matters," Julia Lawless, a spokeswoman for Senator Orrin Hatch, told Politico. "The properties that he purchased more than 10 years ago were disclosed and vetted in the customary way."
She added: "Members will have ample opportunity to ask questions and get further clarity on this fact and any questions they may have during tomorrow's hearing."
Trump's business interests have been a controversial topic since he refused to divest in his company when he took office and instead handed over control to his sons, Donald Jr. and Eric. "They're going to be running it in a very professional manner," Trump said in January 2017. "They're not going to discuss it with me."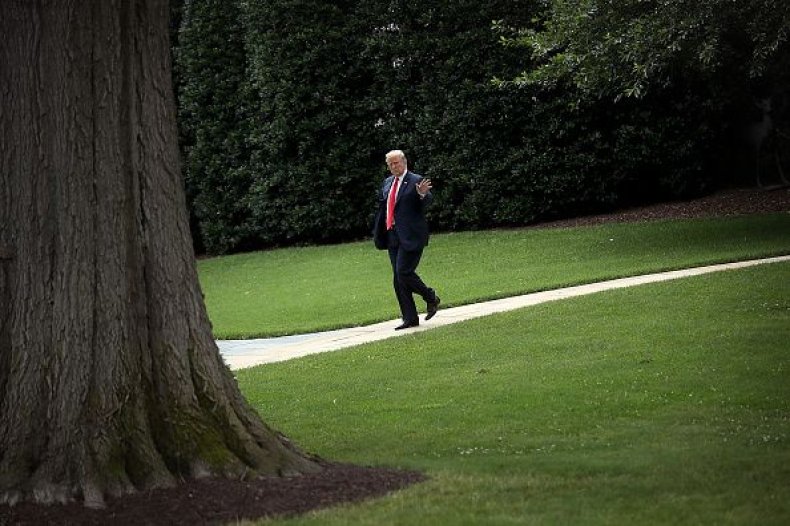 David Schultz, a political science professor at Hamline University, said Rettig was too broad in his initial disclosure. "The level of detail should've been disclosed," he said.
Schultz added that Rettig's ownership of a Trump property already has the appearance of a conflict of interest, even if both parties act ethically moving forward. "The appearance of conflict of interest is just as severe," he said.
In his role, Rettig would be tasked with oversight of the large overhaul in the U.S. Tax Code that Trump signed into law last year. The IRS audits the president and the vice president every year they're in office. While Trump has cited the audit as a reason he cannot release his tax returns, the IRS has noted an audit wouldn't bar a taxpayer from releasing their tax returns.
Ethics experts have repeatedly criticized the conflicts of interest surrounding Trump's presidency and his businesses.
Walter Shaub, the former White House ethics chief, told the The New York Times when he resigned from his position in July 2017 that the U.S. was "close to a laughing stock" because of Trump's relaxed ethics.
"It's hard for the United States to pursue international anti-corruption and ethics initiatives when we're not even keeping our own side of the street clean. It affects our credibility," he said. "I think we are pretty close to a laughingstock at this point."
Separately, Shaub told The Guardian: "The fact that we're having to ask questions about whether he's intentionally using the presidency for profit is bad enough because the appearance itself undermines confidence in government."
According to Shultz, "we really haven't seen anything like this at all."
Multiple Trump-branded hotels have fought to dissociate themselves from the Trump Organization and have the "Trump" name removed from their buildings. The Trump International Hotel and Tower in Panama has engaged in a long and vicious legal battle to become independent of the Trump organization.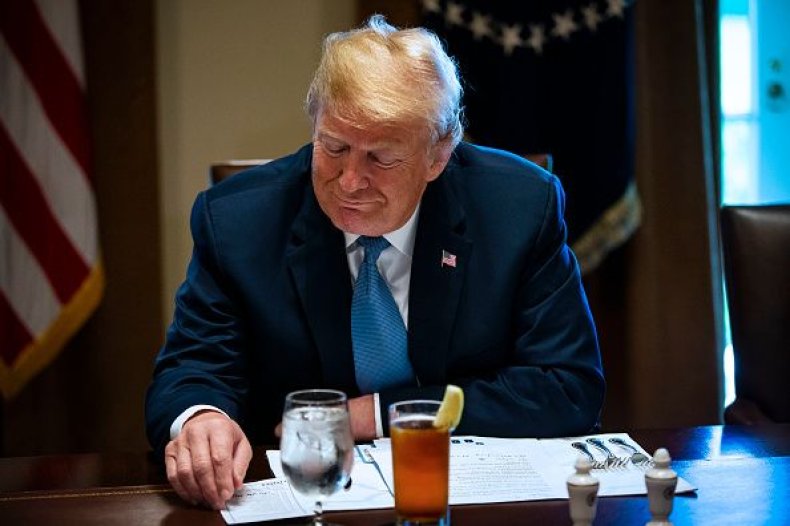 In New York City, the Trump SoHo hotel rebranded as "The Dominick" after the president's election led to a steep fall in revenue.
Rettig will face questions from Congress during his confirmation hearing Thursday. If he is nominated, he will serve a five-year term that ends in November 2022.