Are Republicans Underfunding the IRS to Help Corporations Pay Less?
Since taking office in 2017, President Donald Trump has repeatedly gutted the budget of the Internal Revenue Service while enacting a landmark $1.2 trillion tax cut that largely benefited wealthy Americans and corporations.
Now, a study using previously unavailable tax data has found that the treasury could have collected $34.3 billion more in taxes from large companies if it had access to $13.7 billion in resources, less than half of what it would have reaped in return.
The study conducted by the Indiana University Kelley School of Business is the first of its kind and relies on confidential IRS audit data from tax returns of large, publicly traded corporations between 2000 and 2010.
"This study shows that the people in charge of budgeting should at least consider our results when thinking about the IRS budget," said Bridget Stomberg, an associate professor of accounting at the Indiana University Kelley School of Business who co-authored the study. "The rate of return is pretty high, and should have some policy impact."
Between 2010 and 2018 the budget of the IRS dropped by $700 million and the agency's enforcement budget also fell by $800 million, according to previous analysis by the Tax Policy Center. Staffing at the agency also dropped 22 percent and enforcement-specific staff was more than 30 percent lower.
Last year, the IRS conducted 10 percent fewer audits than in 2017, which is down a whopping 42 percent since 2010. Between 2010 and 2018 the number of corporate audits fell by nearly 50 percent, and in 2018 the IRS collected the lowest proportion of taxes from corporations since before man was on the moon.
So what's the end game here? Cutting the IRS budget could be a way to lower tax burdens without enacting more partisan, controversial policy in Congress (which would be nearly impossible now with a Democratic-majority House, anyway), suggested the study's authors.
"We're seeing a lot less regulation in many areas," Stomberg said in a statement. "Cutting budgets is one way to handicap an agency without eliminating it altogether."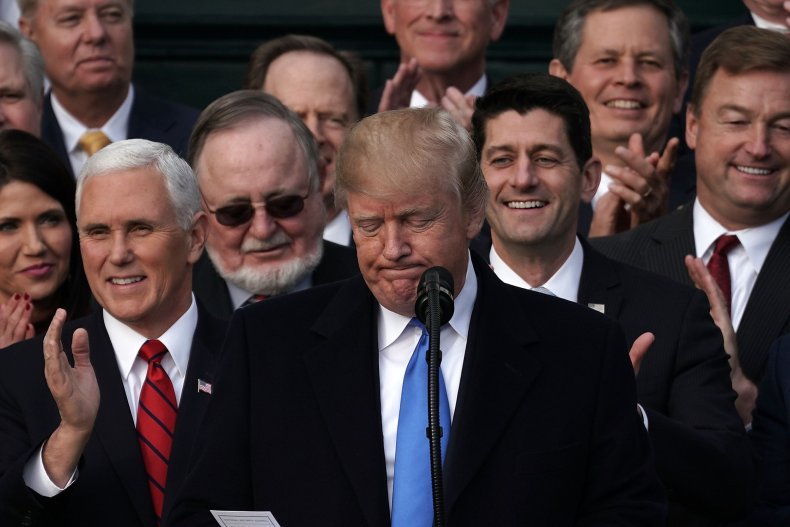 The flow-on effect has been a limited scope on corporate audits said Casey Schwab, also an associate professor at Kelley and a study co-author.
"By eliminating the role of the IRS, you're effectively reducing corporate tax burdens. On the one hand, this could be used to spur economic growth," Schwab said in a statement. "On the other hand, there's a notion that everyone should pay their fair share. The IRS is fundamental in preventing businesses from engaging in transactions that aggressively reduce their tax liability."
President Donald Trump also has a long, sordid history with the IRS. His still unreleased tax returns aside, the president lost nearly $1 billion, or "more money than nearly any other individual American taxpayer," between 1985 and 1994, according to a New York Times investigation. The president explained that he lost the money in order to game the IRS.
"Real estate developers in the 1980's & 1990's, more than 30 years ago, were entitled to massive write offs and depreciation which would, if one was actively building, show losses and tax losses in almost all cases. Much was non monetary. Sometimes considered 'tax shelter,'" he wrote on Twitter at the time. "You would get it by building, or even buying. You always wanted to show losses for tax purposes....almost all real estate developers did - and often re-negotiate with banks, it was sport."