Trump's Camp Doubles Down on Israel Embassy Move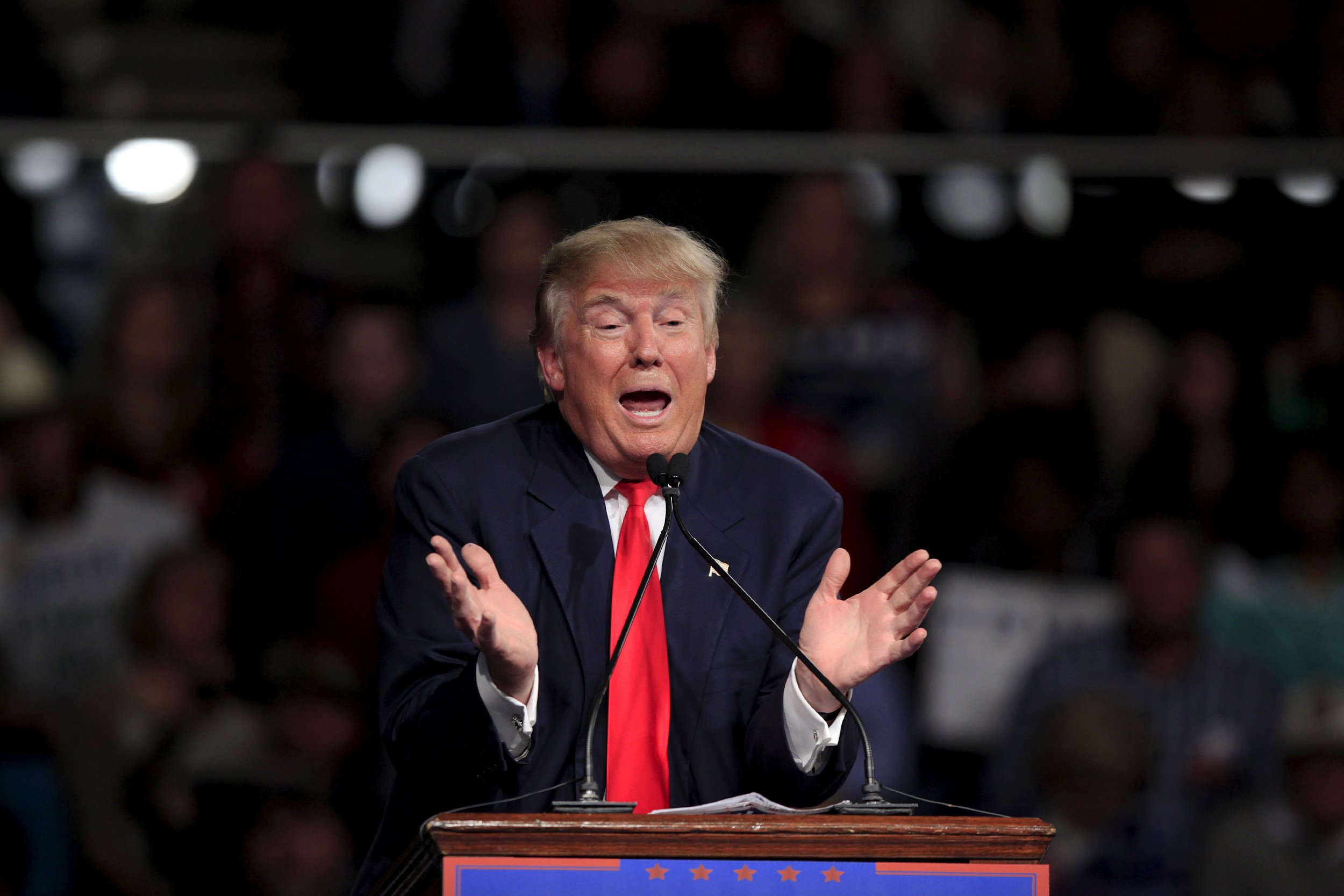 Donald Trump remains firmly committed to his controversial campaign promise to move the U.S. embassy from Tel Aviv to Jerusalem, the president-elect's transition team said on Friday, as Israeli officials welcomed his choice of a pro-Israel hard-liner as ambassador to the country.
Trump spokesman Jason Miller said bankruptcy lawyer David Friedman, whose nomination was announced on Thursday, "shares the same viewpoint" that the embassy should be relocated, despite the risk of upending decades of U.S. policy and enraging the Muslim world. But Miller said it was "premature" to present a timetable for such a move.
While several right-wing Israeli officials praised Friedman's selection, liberal Jewish-American groups have raised objections over his previously stated positions, including support for Jewish settlement building and advocacy of Israeli annexation of the West Bank.
"If he is confirmed, it will be very hard for Israelis, Palestinians, Arabs, Europeans and others not to conclude ... that the United States is no longer on board with a two-state solution," said Khaled Elgindy, a former adviser to the Palestinian leadership who is now at the Brookings Institution think tank in Washington.
Other U.S.-based analysts said that while Friedman's appointment could signal a break with President Barack Obama's sometimes tough approach to ally Israel, U.S. ambassadors typically do not drive Middle East policy and it was still unclear how far Trump would be prepared to go.
Contacted by phone, Friedman, who must be confirmed by the U.S. Senate before taking up his post, declined to answer questions about his positions and experience or the debate his nomination has triggered.
"I'll do that at some point, but I'm not providing any comments just yet," he told Reuters.
While campaigning, Trump pledged to switch the embassy from Tel Aviv to Jerusalem, all but enshrining the city as Israel's capital regardless of international objections.
Israel and the Palestinians, who are seeking a state of their own, both claim Jerusalem as their capital, and successive U.S. administrations have said the city's status must be negotiated. It is one of the thorniest issues in the Israeli-Palestinan dispute. Jerusalem contains sites sacred to Jews, Muslims and Christians, making its status even more of a hot-button issue.
In Thursday's announcement, Friedman – a close Trump associate with no diplomatic experience – said he looked forward to doing the job "from the U.S. embassy in Israel's eternal capital, Jerusalem."
"This is a commitment that the president-elect made numerous times on the campaign trail that he remains firmly committed to," Miller told reporters on a conference call.
Prime Minister Benjamin Netanyahu was satisfied with Friedman's appointment, according to the Israeli website Ynet. The conservative premier has had fractious ties with Obama.
"Appointing David Friedman ... is a positive declaration of intent," Justice Minister Ayelet Shaked tweeted. "David is a true friend of Israel, encouraging with all his strength construction in the settlements in the West Bank."
Israeli Deputy Foreign Minister Tzipi Hotovely was quoted by pro-settler Arutz 7 website as saying Friedman's stance "reflects the will to strengthen Jerusalem as Israel's capital."
Friedman, in writings and news interviews, has aligned himself with Israel's far right, backing settlement building on occupied land and questioning whether the Palestinians should get a state, a bedrock of U.S. policy.
He has called liberal Jewish Americans supporting a two-state solution "worse than kapos," a reference to Jewish prisoners in World War Two concentration camps assigned by Nazi guards to supervise fellow inmates.
J Street, a liberal pro-Israel group, told supporters Friedman's appointment was "unacceptable" and it would fight to persuade U.S. senators not to confirm his nomination.