Vote on Settlements Delayed By Egypt After Israeli Pressure, Trump Tweet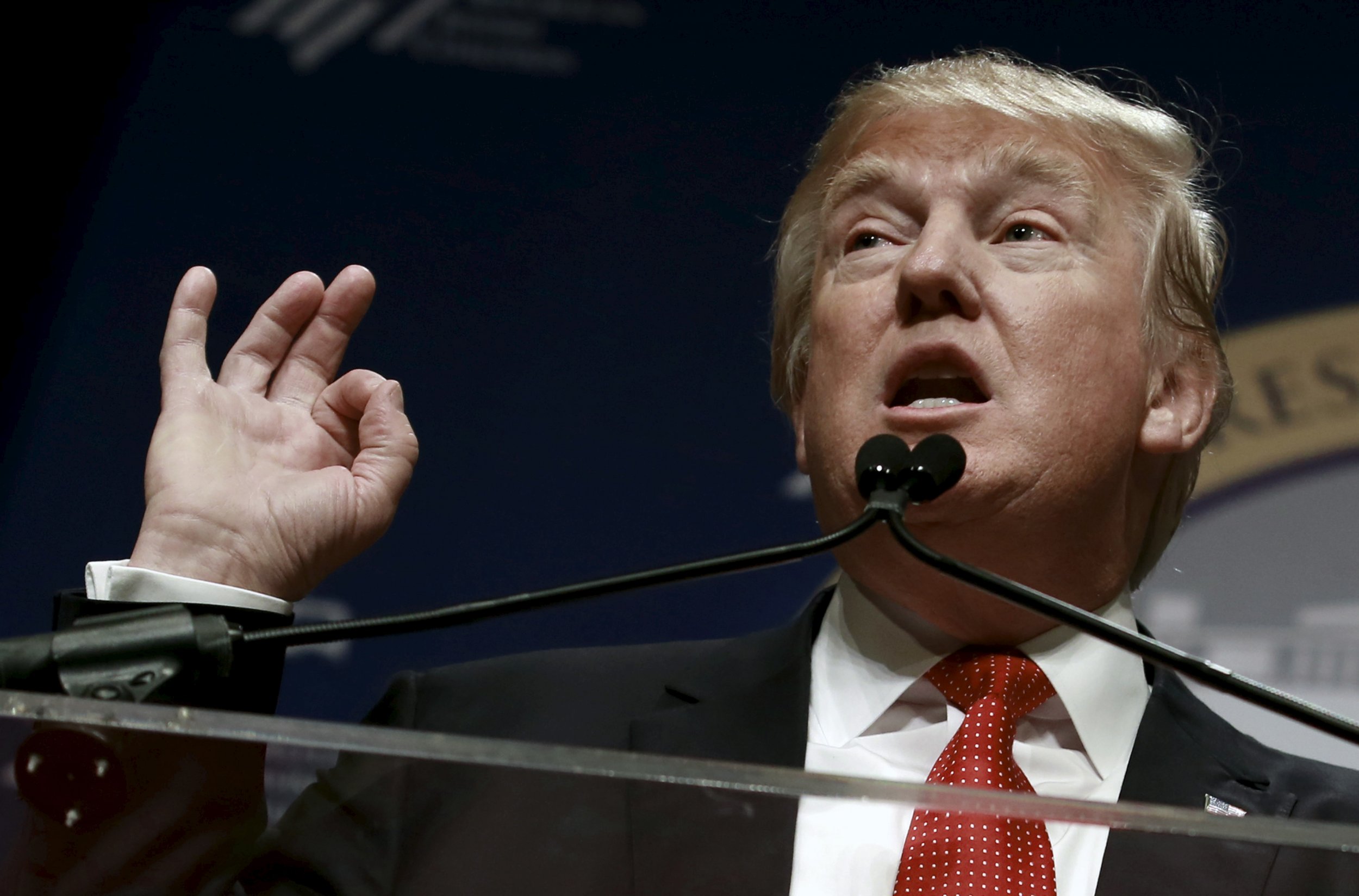 Egypt postponed a U.N. Security Council vote on Thursday on a resolution demanding an end to Israeli settlement building and diplomats said Cairo had acted under pressure from Israel and to avoid alienating U.S. President-elect Donald Trump.
A vote would have forced U.S. President Barack Obama to decide in his last month in office whether to shield Israel with a veto, or, by abstaining, to register criticism of the building on occupied land that the Palestinians want for a state.
Obama has been considering whether to lay out parameters for an Israeli-Palestinian peace agreement or to allow a critical resolution through the Council before he steps down in the hopes this might ultimately help to end the conflict.
U.S. officials have voiced growing fears that a "two-state" solution is imperiled by Israeli settlement building and so have been more willing to voice open criticism of it.
In a sign that they feared Obama might withdraw the United States' long-standing diplomatic protection for Israel, Trump and Israeli Prime Minister Benjamin Netanyahu urged the White House to veto the draft resolution that Egypt had put forward.
President Abdel Fattah al-Sisi of Egypt, which in 1979 became the first Arab nation to make peace with Israel, put off the vote because of pressure from Israel, diplomats said, saying another factor may have been a fear of alienating Trump.
Sisi telephoned Trump on Thursday, a Trump transition official said, saying the two spoke broadly about laying the groundwork for peace in the Middle East. The official did not have information about whether they discussed the resolution.
There was no comment from the Egyptian presidency.
"Egypt has delayed the vote following an intense Israeli lobbying campaign," said a Western diplomat on condition of anonymity.
The resolution would demand Israel "immediately and completely cease all settlement activities in the occupied Palestinian territory, including East Jerusalem" and it said the establishment of settlements by Israel has "no legal validity and constitutes a flagrant violation under international law".
Egypt is currently a Security Council member and worked with the Palestinians to draft the text.
It was not clear whether a vote would be rescheduled and some diplomats said it may depend on negotiations among Arab diplomats in Cairo. Egyptian media quoted the Palestinian ambassador to Egypt as saying Egypt's foreign minister had said those talks would continue for two days.
Constructive Relations with Trump?
Officials in Netanyahu's office spoke to Egyptian officials on Thursday about postponing the vote, an Israeli diplomat said.
It was not clear what pressure Israel may have put on Egypt but there are several ways it could do so, including curtailing Israeli security cooperation in Egypt's fight against Islamist militants in the Sinai desert.
An Egyptian and a Western diplomat said Cairo put off the vote in part to maintain good relations with the incoming Trump administration.
"We (Arab states) are all looking for a way to ensure constructive relations with this new administration. It's not clear if this (resolution) helps that, or if it might even hinder," said the diplomat, who spoke on condition of anonymity.
Netanyahu took to Twitter in the dead of night in Israel to make the appeal for a veto, in a sign of concern that Obama might take a parting shot at a policy he has long opposed and at a right-wing Israeli leader with whom he has had strained ties.
Hours later, Trump backed fellow conservative Netanyahu on one of the most contentious issues in the Israeli-Palestinian conflict and the pursuit, effectively stalled since 2014, of a two-state solution.
The Security Council had been due to vote on Thursday afternoon. It was unclear how the United States, which historically has protected Israel from U.N. Security Council action, would have voted.
U.S. Secretary of State John Kerry had planned to make a speech to explain the U.S. stance on Thursday but canceled it after the vote was postponed, a U.S. official said.
Another U.S. official said there was a widespread assumption within the State Department that the United States was likely to abstain, saying that otherwise Kerry was not likely to have scheduled the speech.
State Department spokesman John Kirby declined to say how the United States would have voted, or even to say whether a final decision had been made about how it would vote.
The White House declined comment.
Obama Critical of Settlements
Obama's administration has been highly critical of settlement construction in the occupied West Bank and East Jerusalem. U.S. officials said this month, however, the president was not expected to make major moves on Israeli-Palestinian peace before leaving office on Jan. 20.
Israel's far-right and settler leaders have been buoyed by the election of Trump, who has already signaled a possible change in U.S. policy by tapping a fundraiser for a major Israeli settlement as Washington's ambassador to Israel.
Netanyahu, for whom settlers are a key constituency, has said his government has been their greatest ally since the capture of the West Bank and East Jerusalem in a 1967 war.
Israel considers all of Jerusalem its capital, a claim that is not recognized internationally.
The United States says continued Israeli settlement building lacks legitimacy, but has stopped short of adopting the position of many countries that it is illegal under international law. Some 570,000 Israelis live in the West Bank and East Jerusalem.
A resolution needs nine votes in favor and no vetoes by the United States, France, Russia, Britain or China to be adopted.