Netanyahu's Stalling Peace Strategy is a Test for Trump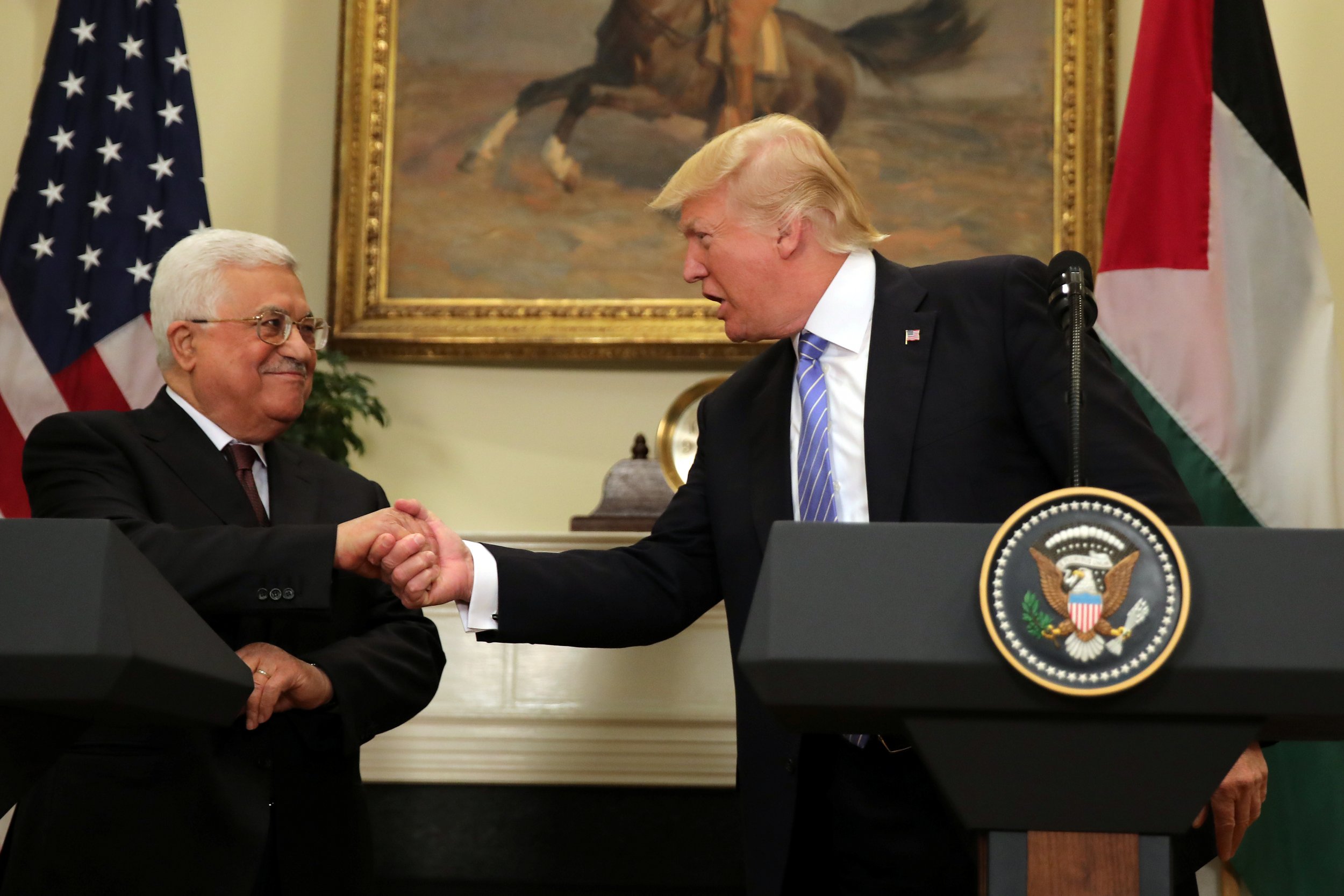 President Trump displayed severe signs of a balanced approach to Israel and Palestine on Wednesday. After hosting Israeli Prime Minister Benjamin Netanyahu in February, this week he met Palestinian President Mahmoud Abbas at the White House. In a photo op brimming with good cheer, Trump gushed optimism about the prospects for peace: it's "not as difficult as people have thought over the years," he said. "We will get it done."
Well that's that, then. Maybe the jig is up for Netanyahu, who seems determined to extend Israel's 50-year occupation of the Palestinian people ad infinitum.
Just the fact that Trump committed his administration to an Israeli-Palestinian peace process sends a message of defiance to the Israeli leadership. For Netanyahu and his government, the peace process is toxic; the ideal U.S. President would leave Israel alone to expand both settlements and the Israeli military regime governing Palestinians. Worse still, on Wednesday, Trump lauded Abbas as a man of peace—a direct affront to Netanyahu's repeated insistence that Abbas is a mastermind of terror for now and future generations.
To be sure, President Trump displays exaggerated pro-Israel tendencies as well. He makes firebrand promises about moving the U.S. embassy to Jerusalem, and appointed a highly controversial pro-settler ambassador to Israel. After the Abbas visit, the administration confirmed that Trump will come to Israel in May on his first foreign tour as president.
Still, if candidate Donald Trump looked like a savior to the Israeli right, President Trump looks oddly different. He has needled Israel to rein in West Bank settlement expansion, and he mentioned the taboo words "one state" (for Israel, this means the end of a Jewish state). In Wednesday's press conference with Abbas, Trump even lauded the 1993 Oslo accords hated by the Israeli right.
Is Trump's combination of a pro-Israel brand and a bit of prodding towards peace really all it will take to get that deal? In fact, none of this guarantees that Trump will concretely pressure Israel into the major concessions that will be needed. American presidents often find that it's hardly worth expending enormous political capital at home with key interests groups, for a peace agreement that never quite materializes.
Further, the Israeli government appears bent on deflecting or rejecting Trump's newfound balance vis-à-vis the conflict. Netanyahu and his closely aligned newspaper Israel Today reacted to the meeting with Abbas by pumping Trump's criticism of Palestinian Authority payments to families of Palestinians convicted of terrorism; far from the pesky peace issue. Tourism Minister Yariv Levin wrote on Facebook that "there is no chance to reach a peace agreement in the foreseeable future." Deputy Foreign Minister Tzipi Hotovely railed against the notion of ending the occupation. These are the ministers' words, but the voice is that of Netanyahu.
In general Netanyahu's strategy on the conflict has been to stall negotiations until there will be no Palestinian state left to establish—physically or politically. Israeli settlements and military zones encroach on the West Bank. Israel's suffocating grip over the perimeters of Gaza and periodic wars deepens Palestinian social and political breakdown; that way Israel can keep claiming it has no partner.
When Trump won the election, it looked like Netanyahu's plan had worked splendidly. After eight Obama years, the two-state solution appeared further away than ever, and there was a new sheriff in town.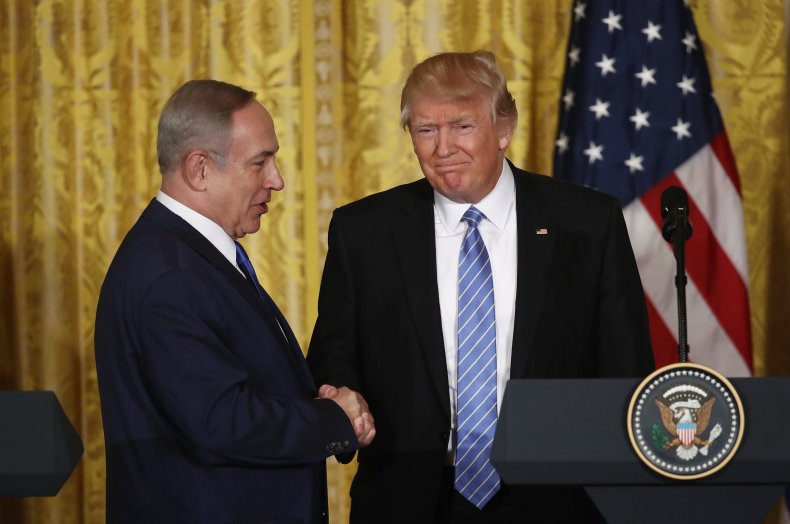 But Trump has a wild card persona, and a blank-canvas approach. With these he could potentially open new ideas for conflict resolution, or put teeth into demands for policy change, such as the still-tentative censure of Israeli settlements. Perhaps Trump is immune to the tired Middle East choir that keeps U.S. policymakers hemmed into strict boundaries of discourse on the conflict.
Can Netanyahu hold off that Trump persona? In the past, when President Obama got pushy on the peace process, Netanyahu painted him as anti-Israel, which many took further, viewing Obama as a crypto-Muslim, possibly an anti-Semite. But it just won't be as easy to accuse Trump of "throwing Israel under the bus."
So after making Abbas into an ally, and possessing the credibility to push Netanyahu, what if Trump genuinely tries to advance peace? Does he have chances of success where others have failed?
It's a yuuuge stretch. Netanyahu's Israel is so right wing that annexation of the West Bank is now freely discussed, including by legislators. Mahmoud Abbas is dangerously unpopular among his people; in a December survey, two-thirds think he should resign; two-thirds of Palestinians no longer believe the two-state solution is viable due to settlement expansion, and in a joint Israeli-Palestinian survey, only 44% of Palestinians still support a two state solution. Israeli public support for two-states has fallen incrementally as well, to 55% in December, and just 50% among Israeli Jews.
Like the task of being President, Trump will find reaching a two-state deal very hard, or impossible. If so, he may end up being the President who presides over the alternatives.