Trump's First Ex-Wife: How Ivana Went from Soviet-Era Schoolgirl to Spending Holidays at Mar-a-Lago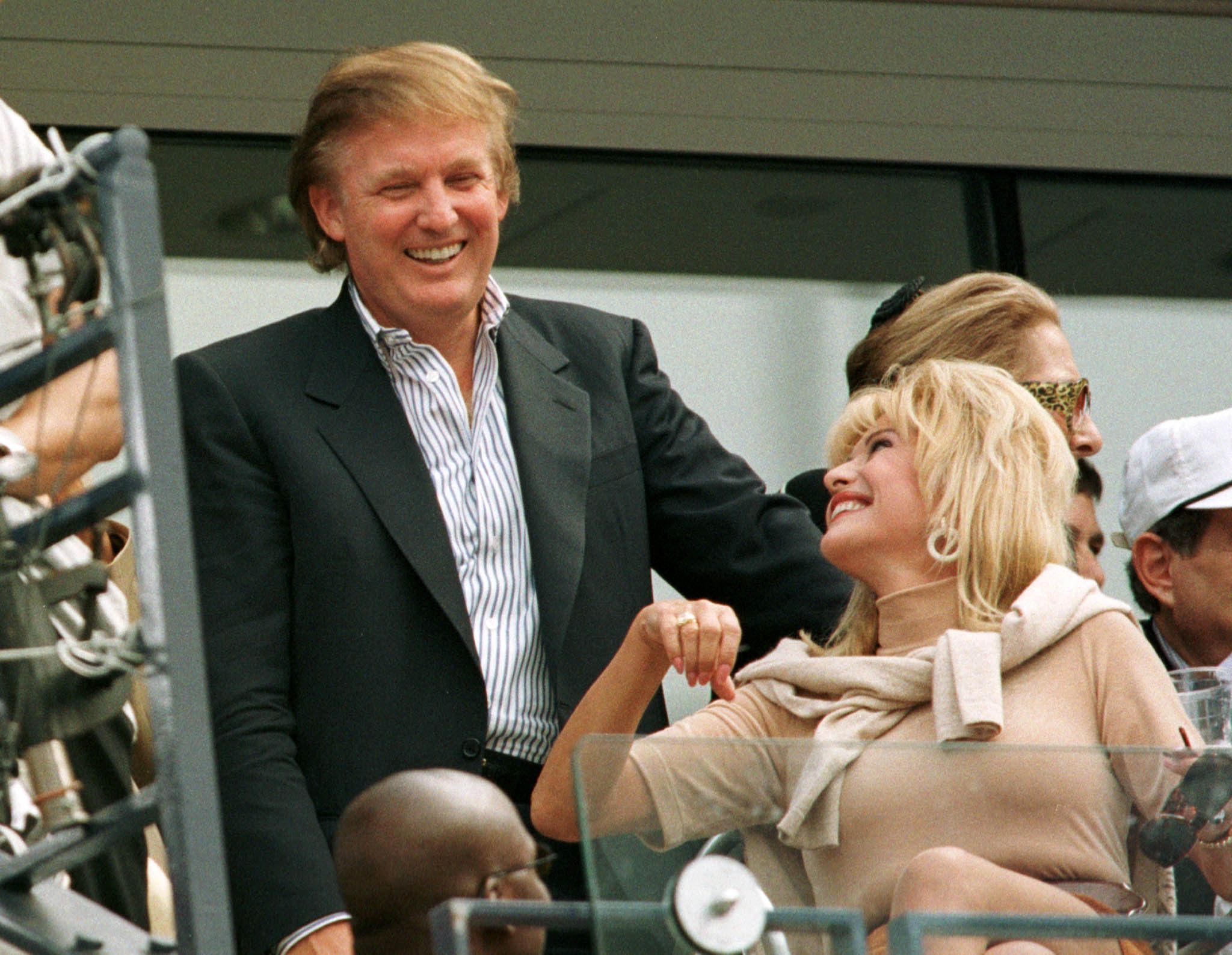 The land around Zlin, a small city in the Czech Republic, is monochromatic and flat. It's mostly dotted with farms and the occasional church spire. But this is no ordinary city. It's the birthplace of Ivana Trump, the flamboyant first ex-wife of the American president. And if there's any indication she's from here—and how this place has changed since she left—it's on the edge of the city: a glowing row of familiar logos—BMW, Audi, Mercedes—and a billboard of a woman in black lingerie advertising a fat reduction procedure. None bear Trump's name, just her style, her ethos, her penchant for excess.
Trump left Zlin four decades ago, long before the luxury car dealerships popped up, long before she met Donald and gave birth to the first children: Don Jr., Eric and Ivanka. And long before she transformed into what her nine grandchildren call "Glam-ma," a businesswoman who divides her time between San Tropez and Manhattan and sometimes wears clothing so beaded with crystal that she can't even walk. In her recent book, Raising Trump, she implies that the president still asks her for advice. It's unclear if that's true, but either way, it's been quite the journey for Ivana Trump, a Soviet era schoolgirl who grew up celebrating workers and wearing homemade clothes here in this industrial city of about 75,000—and now spends Thanksgiving with the first family in Mar-a-Lago in Florida.
Born Ivana Zelnickova to a telephone operator and an electrical engineer in 1947, she spent her formative years in a collectivist city in the grips of Soviet-style communism, where education and medicine were free and workers were paid more than their managers. Everyone was legally required to have a job. In exchange for socialist amenities, Czechs accepted (some more willingly than others) the flattening of the social hierarchy, and the fact that no matter how hard one worked, it was impossible to climb financially, because the ladder no longer existed.
Related: Donald Trump, Mar-a-Lago and the rise of the new Wall Street
In those days, Zlin was about as far away from power and luxury as was possible in Europe. It wasn't even called Zlin— the communists had renamed it Gottwaldov after the surname of a general secretary of the Czech Communist Party, who presided over a series of purges and show trials in the 1940s to cement power. There was no haute couture in Gottwaldov, nor even a fashion magazine, when Ivana Trump was growing up. Parents lined up for rationed meat, sewed clothes for their children and could only buy oranges around Christmas time, making them a special treat.
But many in town remember the 1950s fondly; they say the children were happy—they knew nothing else. They had no TV or radio, and as one resident put it: "We were in our own world."
Of course, they weren't entirely isolated—just cloistered from capitalism. Located in the middle of the former Czechoslovakia, Gottwaldov was an important city to the Communist nation—and the socialist world. (Today it's a relatively insignificant border town, on the eastern edge of the country near Slovakia, now a separate country). It was home to Bata, an international shoe company and factory complex founded by Tomas Bata, a visionary entrepreneur in the 1920s who introduced the American conveyor belt factory to Europe.
Back then, the Czech government's ties to Russia were strong (the nation was key to Soviet geopolitical power in Europe), and those who went to college would have studied 11 years of compulsory Russian by the time they graduated. The Hotel Moskva, a concrete Soviet-style behemoth with eerie, mint-green hallways, was once the headquarters of the local Communist Party. Gottwaldov hosted conferences at the Moskva and at the shoe factory grounds every few months, and visitors from the far-flung regions of the Soviet Union would often attend.
Ivana Trump's parents did not work at the shoe factory, but they did meet as teens in one of the Residence Halls or boarding schools set up by the Bata company to house and train future workers, according to her mother Marie Zelnickova, who spoke with Newsweek in Zlin in November (a few days before she was scheduled to fly to Mar-a-Lago for Thanksgiving).
When Ivana Trump was growing up, the family lived in one of the city's distinctive, cube-shaped "Bata houses," designed in the 1920s as futuristic experiments in family housing by architects from the modernist school of Le Corbusier, thousands of which still dot the hillsides around the factory.
In high school, Ivana Trump would have participated in annual work "brigadas" for teens, two week trips to harvest crops and build playgrounds for the state for no pay, to build collective spirit and learn how the West was corrupted by capitalism. And the authorities let students read a few western writers with perceived socialist leanings like Mark Twain, Zane Grey and John Steinbeck, whose books were available in libraries. The local movie theater showed pre-approved western films like The Magnificent Seven, to workers during their lunch hours.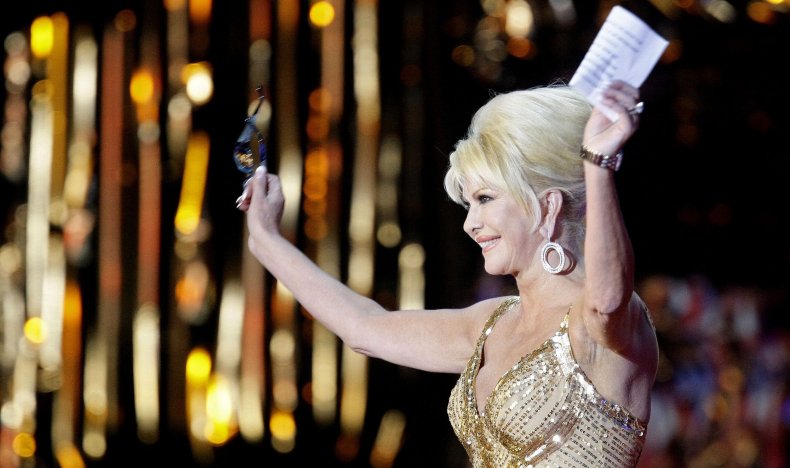 Ivana Trump came of age during the 1960s, when the desire to leave Czechoslovakia was overwhelming for young people who had seen what existed beyond the country's borders. As the decade wore on, Czechs became more aware of what was available in the West—a mere four hour drive—yet far away for people without hard currency. But only those favored by the regime got to travel abroad. Sports was one way to gain that favor.
Czech communists were proud of their sports stars and film stars, but those who defected disappeared from national news. Czech media reported on tennis star Martina Navratilova's every move until she left for the West, after which they didn't even cover Wimbledon. It was a little harder to erase film stars, but when director Milos Forman defected, he was persona non grata until he cut a deal to shoot Amadeus in Prague in the 1980s, bringing millions in hard currency to his home country.
Pushed by her father and her own ambition, Ivana Trump became a good skier and made the junior national ski team, which allowed her to travel extensively. Uphill from Zelnickova's apartment, there's still a ski hut and a bunny hill with a jump, where local kids can practice. When Ivana Trump was a kid, she also practiced on winter weekends at her family's humble country house in the foothills of the Carpathians, and eventually, at a ski camp in the Italian Alps.
In those years, the Czech ski team was small and relatively poorly trained. But by the time she got to college in Prague, Ivana Trump had been to Italy and Austria many times, and was intoxicated by the scent of perfume, chocolate, fashion and hard currency. A striking blonde, she fit into Prague's hip, young and mobile crowd. "Ivana didn't want to stay here," Zelnickova (who at 91 divides her time between New York and Zlin) recalled. "She was always ambitious, and her father treated her like a boy."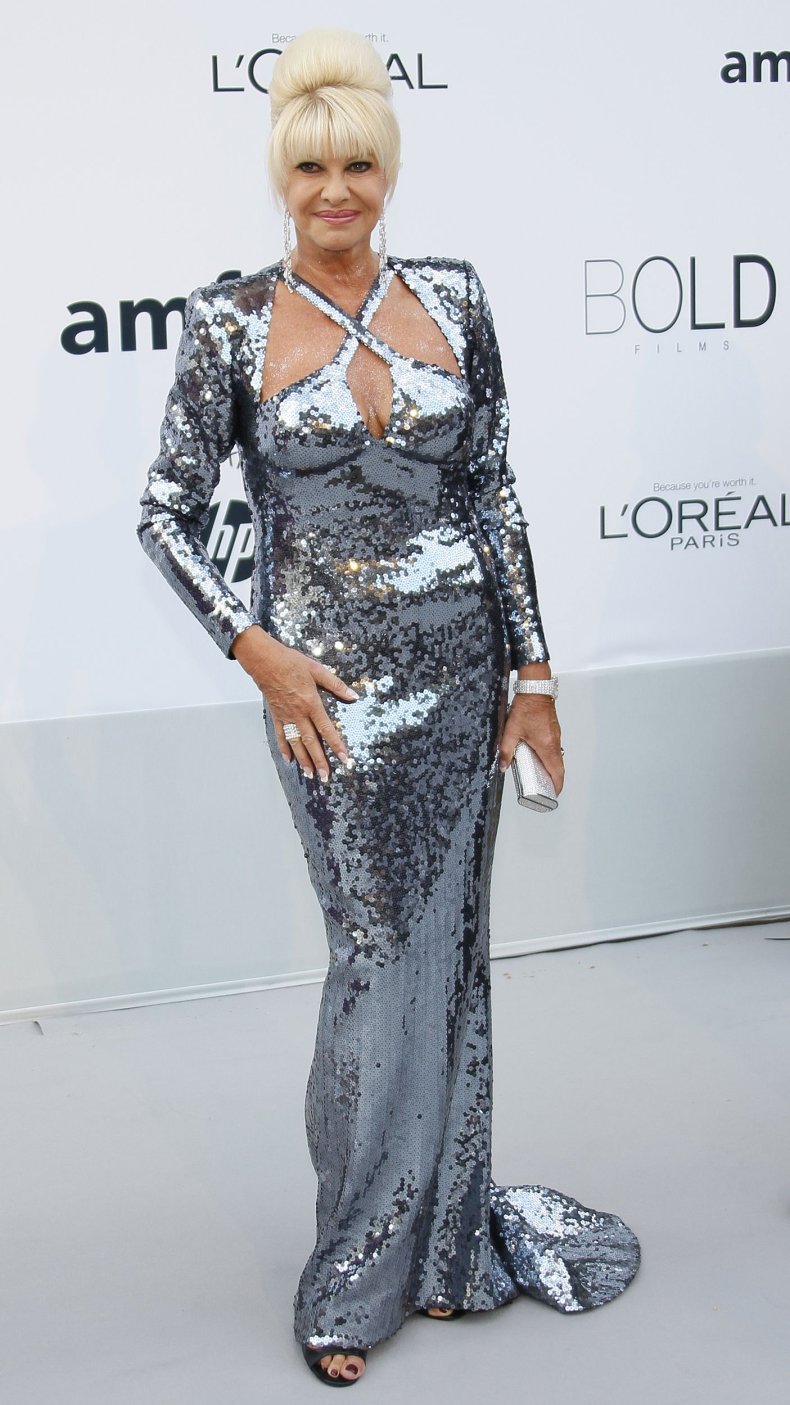 To get out, she married an Austrian skier for the passport. She earned a masters in physical education, but her fate was not to teach gym to future socialist Olympians. She left Czechoslovakia legally on her Austrian passport in September 1972, moving to Canada, and eventually, to New York. She wasn't famous enough for the regime to erase, but in 1979, once she married Donald Trump, already a notable American real estate mogul, Czech Secret Service spied on her at home and abroad, and reportedly questioned her father about the couple after his trips the United States.
Unlike Navratilova, Ivana Trump was never officially "disappeared" by communist authorities. There's no plaque to her in Zlin, although locals say they think she was "lucky" to get out. She is, after Bata, their most famous former resident. Today, however, it's still possible to meet people here who believe that Ivana Trump escaped communism by skiing into Austria under fire from Czech border guards. That story is in her semi-autobiographical post-divorce novel For Love Alone, which was made into a TV miniseries.
Ivana Trump never forgot her hometown. She returned repeatedly while the Soviet-backed communist regime was still in power, bringing her kids to see their grandparents. She even introduced the Donald to Slavic culture: In 1987, two years before Czechoslovakia broke away from the former Soviet Union, Russian-speaking Trump, a now glamorous, Westernized New York demi-celebrity, accompanied her husband on his first trip to Moscow.
Their relationship ended in divorce. But when it came to dividing up their friends, the Donald kept Russia, while the Communist school girl turned Glam-ma kept Chanel, Dior and the other Western brands that tantalized her for so many years behind the Iron Curtain.