Donald Trump and Ivanka Donated Thousands to Kamala Harris's Campaign for California Attorney General
President Donald Trump and his daughter Ivanka each donated thousands of dollars to Democratic Senator Kamala Harris between 2011 and 2014 during her campaigns for California attorney general.
The Sacramento Bee reported Monday that Trump donated $5,000 to Harris in 2011 and another $1,000 in 2013, while Ivanka donated $2,000 in 2014. The White House did not immediately respond to Newsweek's request for comment on the donations.
After first being voted California's attorney general in 2010, Harris won reelection in 2014. She went on to be elected to the Senate in 2016, before announcing earlier this year that she would be running for the presidency in 2020.
Ian Sams, a spokesperson for Harris's campaign, told the Bee that the candidate donated the entire $6,000 received from Trump to a civil and human rights nonprofit for Central Americans in 2015. At that time, Harris was in the process of launching her run for Senate.
The president was among many notable contributors who donated large sums to Harris's California campaigns, but the Democratic presidential candidate has relied more on grassroots donors since entering the Senate.
Within 24 hours of launching her presidential bid, Harris raised roughly $1.5 million online, which consisted of individual contributions from every state in America, with the average donation being under $40.
"We are focused on engaging a broad grassroots network of supporters across the country to power this campaign," Sams told the Bee.
Harris's relationship with Trump has soured since she launched her presidential bid in January. The senator called Trump a "racist" during an interview with The Root last month, and has since repeatedly criticized the president over his stance on immigration and other matters. "When you talk about him calling African countries s**thole countries, when you talk about him referring to immigrants as rapists and murderers, I don't think you can reach any other conclusion," she said.
In 2018, the president reportedly said Haiti, El Salvador and other African nations were "sh**hole countries" during a White House meeting. The remarks came after he called Mexican immigrants "rapists" and drug dealers during the announcement of his bid for the presidency in 2015.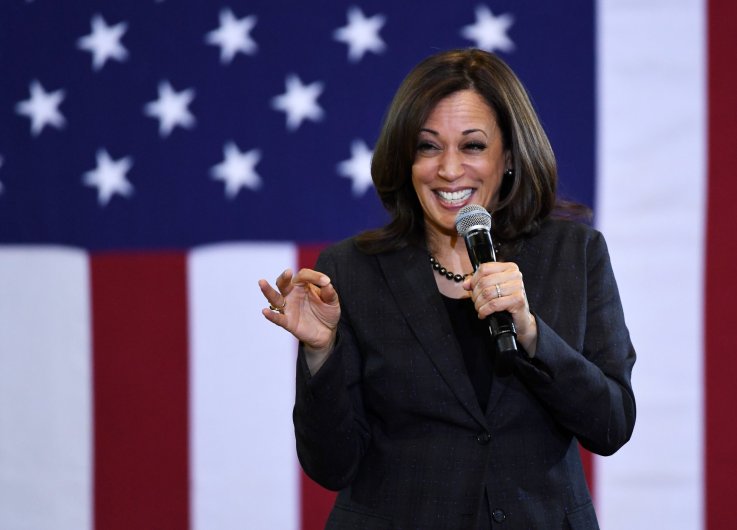 Donald Trump and Ivanka Donated Thousands to Kamala Harris's Campaign for California Attorney General | U.S.