Donald Trump Has No 'Get-Out-of-Jail-Free Card' and Can't Pardon Himself, Legal Experts State in Letter
President Donald Trump's belief that his executive powers include the ability to pardon himself is "incorrect" and no president has a "get-out-of-jail-free card for lawless behavior," numerous top legal experts and scholars wrote in a letter released Tuesday.
The letter, issued to White House Counsel Donald McGahn and one of Trump's personal lawyer's, Emmet Flood, challenged the assertion Trump made Monday on Twitter and cited a report from The New York Times that detailed a memo two of the president's personal attorneys had written to the special counsel in Trump's defense, according to Politico.
The president claimed that "numerous legal scholars" had stated he had the "absolute right" to pardon himself, but also added that he had done nothing wrong.
"As has been stated by numerous legal scholars, I have the absolute right to PARDON myself, but why would I do that when I have done nothing wrong? In the meantime, the never ending Witch Hunt, led by 13 very Angry and Conflicted Democrats (& others) continues into the mid-terms! " Trump tweeted.
The 14 scholars, on behalf of watchdog group Protect Democracy, wholeheartedly disagreed and cited the country's founders' argument against former British monarch King George III in the Declaration of Independence.
"The Office of the President is not a get-out-of-jail-free card for lawless behavior," the letter read. "Indeed, our country's Founders made it clear in the Declaration of Independence that they did not believe that even a king had such powers; they specifically cited King George's obstruction of justice as among the 'injuries and usurpations' that justified independence. Our Founders would not have created—and did not create—a Constitution that would permit the President to use his powers to violate the laws for corrupt and self-interested reasons."
Trump attorneys John Dowd, who left Trump's team in March, and Jay Sekulow issued a 20-page memo to Special Counsel Robert Mueller in January, claiming the president's vast control of the executive branch meant he was incapable of obstructing justice.
But the scholars, who included Harvard Law School professor Laurence Tribe and former federal prosecutor Joyce Vance, argued that Trump or any president can obstruct justice and that existing federal law proved so.
"The federal obstruction laws, with their bar on corruptly-motivated actions, apply whether the president obstructs an investigation through firing officials leading it, shutting down the investigation, ordering the destruction of documents, or dangling or issuing pardons to induce witnesses to impede the investigation," read the letter. "Just as the President could not use otherwise lawful firing powers in exchange for a bribe without running afoul of federal bribery laws, he is not free to exempt himself from the application of the obstruction of justice laws."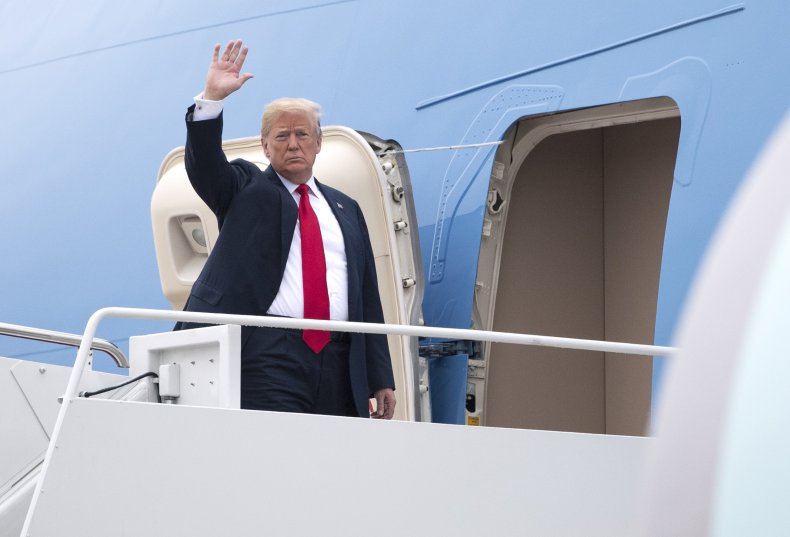 Trump's claim that he could pardon himself came a day after another of his attorneys, Rudy Giuliani, said a pardon was out of the question and that it would likely lead to "immediate impeachment."
However, Giuliani was also quoted as saying Trump could shoot someone like former FBI director James Comey and still not be indicted until he had left office.