Donald Trump's White House Rejects Reports That James Comey Believes Wiretapping Claims Are False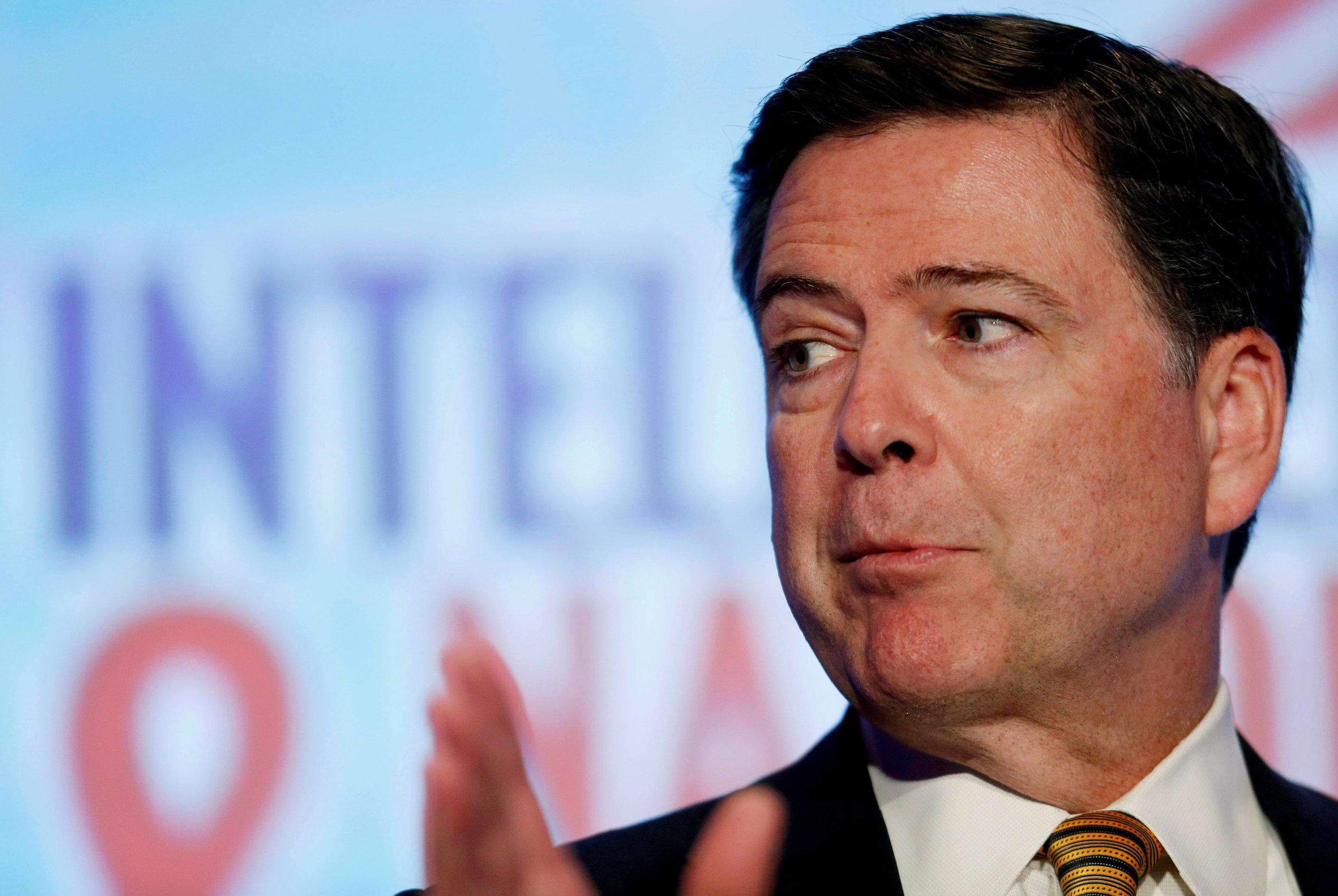 Donald Trump's White House has rejected reports that F.B.I Director James Comey disagrees with Trump's wiretapping claims against Barack Obama.
The New York Times reported at the weekend that Comey had instructed the Department of Justice (DoJ) to publicly disavow the president's unevidenced accusation that his predecessor had ordered intelligence services to spy on him during the presidential campaign. The DoJ has not yet made any public comment on the wiretapping claims.
The White House press secretary Sean Spicer told the paper he did not accept the report that Comey had intervened to prompt a response.
"I have not seen anything, aside from another report based on anonymous sources, that that actually happened," Spicer said. "I'm not aware that that occurred. I don't think that we're aware that that occurred."
The comments highlight the lack of contact on this issue between Trump and his law enforcement or intelligence agencies.
What evidence he does have for the claims appears to come from a right-wing talk show report that was picked up by the pro-Trump news site Breitbart, rather than any privileged information.
Spicer said that Trump still had confidence in the FBI director. "There's nothing that I have been told by him that would leave me to believe that anything is different than it was prior," he said.
However, if Comey decides to speak out on the claims, it could lead to a public clash. The FBI and intelligence agencies are investigating possible Russian influence on the U.S. election, which includes looking into transactions with Russian companies believed to have links in the U.S., according to Reuters. However, the FBI has declined to comment on the specifics of the investigations.