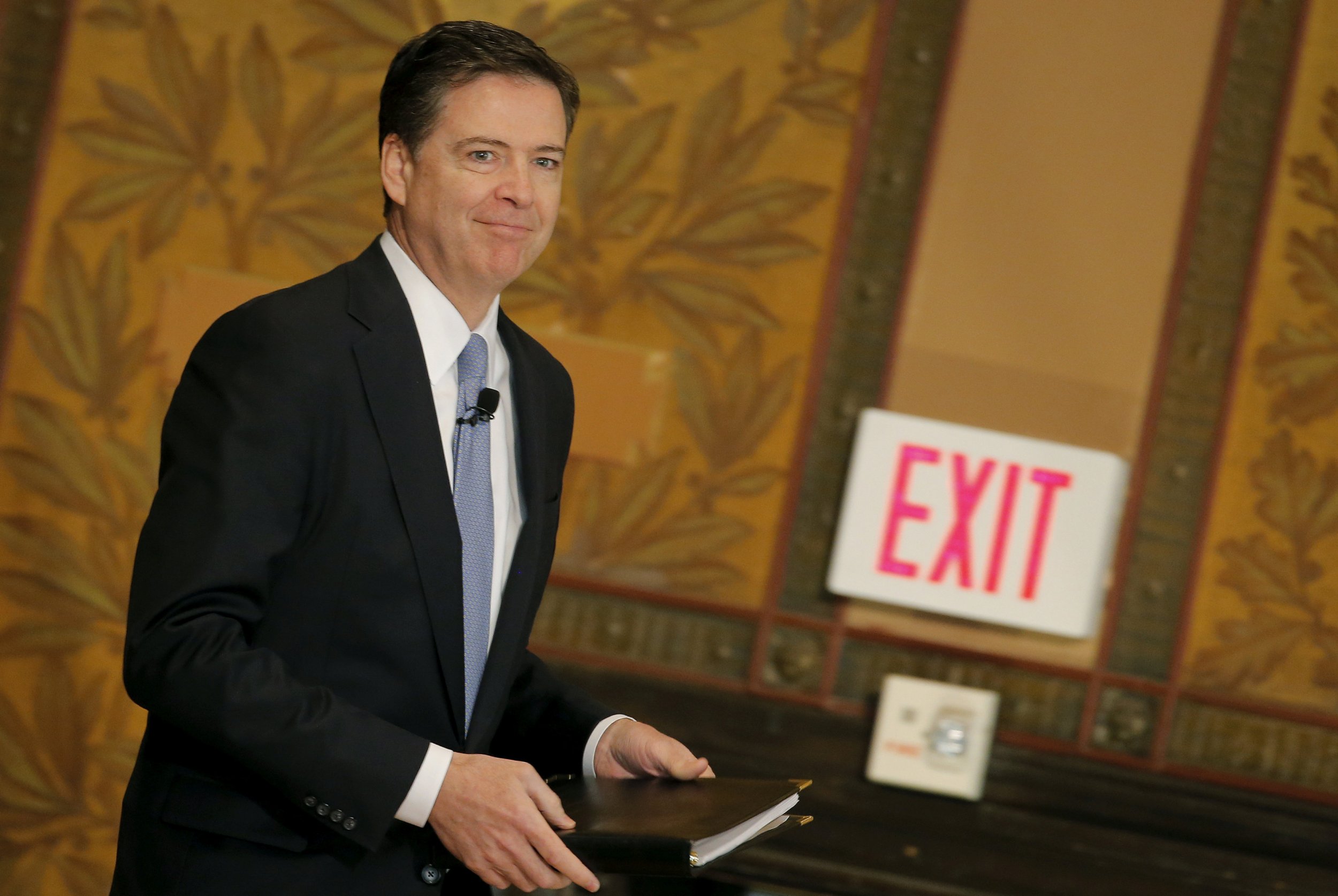 U.S. President Donald Trump offered a conflicting account of his controversial decision to fire FBI Director James Comey, saying that that he made the call after thinking about "this Russia thing."
After Trump fired Comey on Vice President Mike Pence and White House press secretary Sean Spicer said the decision was based on the deputy attorney general and attorney general's recommendations. When asked whether the Russian probe played a part in Comey's firing, Pence said on Wednesday "that's not what this is about."
Several commentators criticized Trump's decision to fire the head of the FBI during that organization's probe into Russian influence in the election and possible connections to Trump's campaign team.
Read More: How Russia's state media got exclusive access to Donald Trump in the Oval Office
Speaking to Lester Holt on NBC News on Thursday Trump gave a different account to that of his team. "I was going to fire regardless of recommendation," Trump told NBC. "He made a recommendation," Trump said referring to Deputy Attorney General Rob Rosenstein. "He made a recommendation, but regardless of recommendation, I was going to fire Comey."
"And in fact when I decided to just do it, I said to myself, I said 'you know, this Russia thing, with Trump and Russia is a made-up story, it's an excuse by the Democrats for having lost an election that they should have won'," he said.
After confirming he had the Russian controversy in mind when deciding to fire Comey before receiving a recommendation to do so, Trump said he wanted the probe into suspected Russian interference in the election to continue, and be "so strong and so good." He also said that he believed the investigation had gone on for longer than needed and that he was considering making it longer.
"I want to find out if there was a problem in the election having to do with Russia," he said. ""As far as I'm concerned, I want that thing to be absolutely done properly. Maybe I'll expand that, you know, lengthen the time [of the Russia probe] because it should be over with, in my opinion, should have been over with a long time ago. 'Cause all it is, is an excuse but I said to myself, I might even lengthen out the investigation, but I have to do the right thing for the American people."
Another controversial point from the interview centered around Trump's comments to NBC that he has asked Comey directly whether he was under investigation, during a dinner during which Trump said Comey had asked to stay on as FBI director. Trump told Holt that Comey had confirmed he was not under investigation at the dinner and twice on the phone.
When asked whether Trump had crossed an ethical line asking Comey whether he was being investigated, the White House's deputy press secretary Sarah Huckabee Sanders said she did "not see that as a conflict of interest," given the president has the authority to fire the director of the FBI.