Donald Trump and James Comey to Spar Again in New CBS Miniseries Starring Jeff Daniels and Brendan Gleeson
The drama of the Trump White House can sometimes seem tailor-made for Hollywood. Now, that's coming true. CBS Studios announced Monday an adaptation James Comey's book A Higher Loyalty: Truth, Lies and Leadership into a miniseries starring Jeff Daniels as Comey and Brendan Gleeson as Donald Trump.
"It's hard to imagine a bigger acting challenge than playing Donald Trump," Billy Ray, the writer-director on the project, said in a statement announcing the upcoming film. "You have to have presence, and a singular kind of dynamism. You also have to have the courage and the will to play Trump's psychology from the inside out. Oh, and you have to be spectacularly talented and watchable. Not many actors check all those boxes. Brendan does. I'm ecstatic about this."
A Higher Loyalty is the former FBI director's best-selling memoir detailing his turbulent (and brief) tenure in the Trump administration. Comey alleged in the book that Trump demanded his loyalty and asked him to drop an investigation into the disgraced former national security adviser Michael Flynn. He also alleged that he was fired because he refused to stop the investigation into Russian interference in the 2016 election and possible involvement of the Trump campaign.
Trump has maintained that Comey was fired because of his handling of the probe into former Democratic presidential candidate Hillary Clinton's emails.
Comey's memoir has sold over 2 million copies.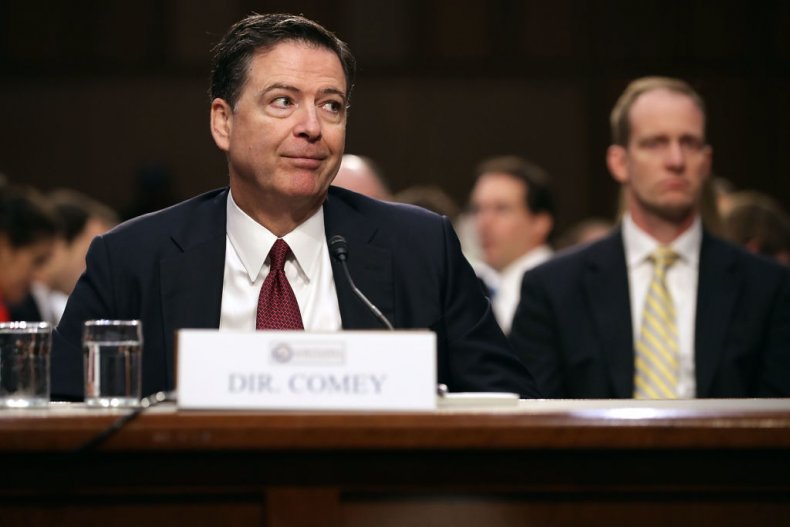 Ray, best known as the Oscar-nominated writer of films like Captain Phillips and Shattered Glass, spent over a year researching the project, working closely with Comey, FBI agents, journalists, politicians and other prominent officials connected to the story.
Gleeson, an Irish actor, is no stranger to playing political leaders. He previously portrayed former British Prime Minister Winston Churchill in the TV movie Into the Storm, winning an Emmy for his performance. His physical stature and commanding voice should make him an ideal candidate to portray the bombastic Trump.
Daniels is the Emmy-winning actor best known for The Newsroom, The Squid and the Whale and Dumb and Dumber. He most recently appeared on Broadway in To Kill a Mockingbird.
"Jeff is so perfect for this part," Ray said of Daniels in a statement. "Great actor, instant integrity, loads of warmth, intelligence, complexity and gravitas. We talked backstage after I saw him in To Kill a Mockingbird on Broadway, and I knew I was looking at the only person who could play Jim Comey. Lucky for me, he said yes."
In addition to Gleeson and Daniels, Michael Kelly will play the former acting director of the FBI, Andrew McCabe.
CBS hasn't announced whether A Higher Loyalty will air on CBS, Showtime or its streaming platform CBS All Access. A premiere date has not been announced.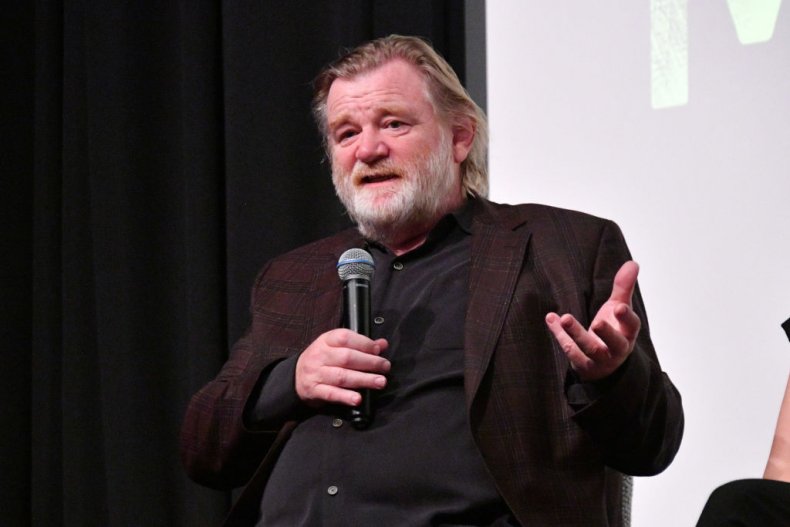 Donald Trump and James Comey to Spar Again in New CBS Miniseries Starring Jeff Daniels and Brendan Gleeson | Culture